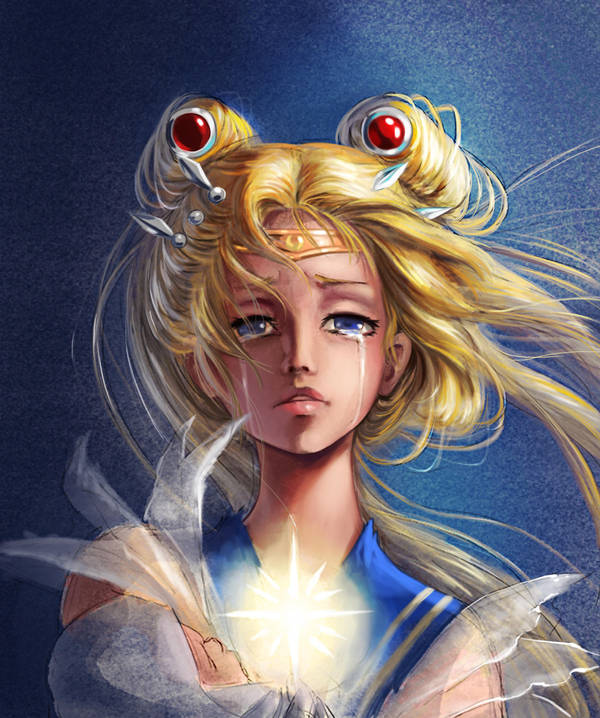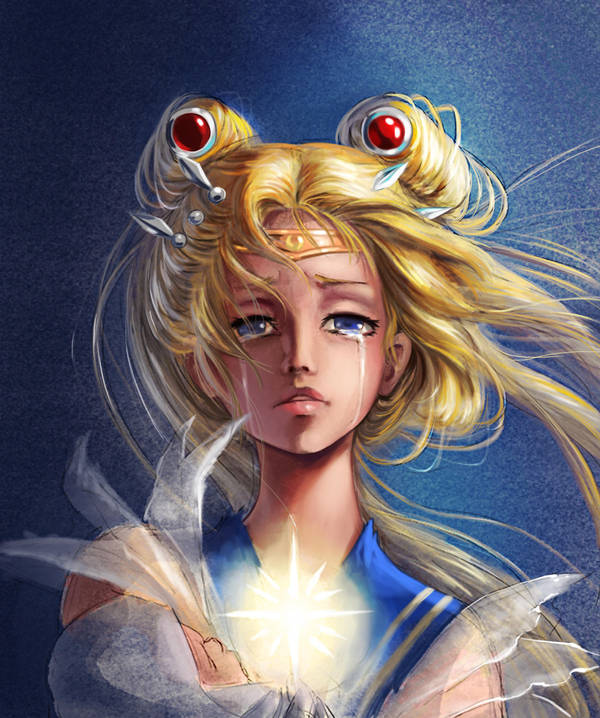 Watch
This Sailor Moon scene was so impressive to me when I was a kid that I kept drawing it with Usagi as well as Sailor Moon OCs. Yes, I had those C:
Now with the new show out I drew this again. I wanted to have it ready for Nijikon (a romanian anime convention). Speaking of which, I'm at Nijikon this weekend so come and say hi! (those of you here in Bucharest of course).
Commission info:

Commissions OPENRead the info carefully and if you are interested send me a note with the subject commission.
The note should contain:
- commission type
- number of characters and a short description
- character reference links
- your paypal account email (so that I can track your payment)
- any additional details that you find relevant such as the mood of the drawing or pose and expression
I draw anthro so don't be afraid to request it, I am actually looking forward to it! :>
INFO
When I receive a note inquiring about commissions I will reply with the final price and if you accept the price please make payment to Adorael@yahoo.com at paypal. Paypal always charges a transaction fee unless you send the money as gift to family so please take care of the paypal fee. When I receive the payment I will start work on your commission and not before. You will be added to the commission status box below where you can track the progress of the
Some of my other drawings:
Art
© Adorael.deviantart.com
Very nice, Good coloring and shading, I especially like the raw, drawn look of the lower portion of the piece as it reminds me of how I draw and typically leave my work unfinished. It shows plenty of emotion, the tears amplify this. This image is easily identifiable as "Sailor Moon" (Serena) and even looks as she may have just been in battle as the uniform looks frayed. Overall a nice piece and would be a nice addition to anyone's gallery, especially those that are fans of the "Sailor Moon" series.

Another fine work by an amazing artist, worth the view.
The Artist thought this was FAIR
90 out of 92 deviants thought this was fair.
I understand that i'm just a beginner but the piece looks great but theres just a few things that look alittle off and alot that looks great so lets start with the good!

Good:
- The hair it looks like its real and flowing like it should.
- Shading and highlighting it great with a exception which ill mention in the bad section.
- The way you did the emotion on her face is great!

Bad:
- I understand this fact but the lower part of her body and the baby are a little rough but you may have done this so the main focus is her face. (at least for me)
- It is the same with the shading its alittle rough again the lower you go.

But overall its very very nice, keep up the good work!
The Artist thought this was FAIR
57 out of 62 deviants thought this was fair.