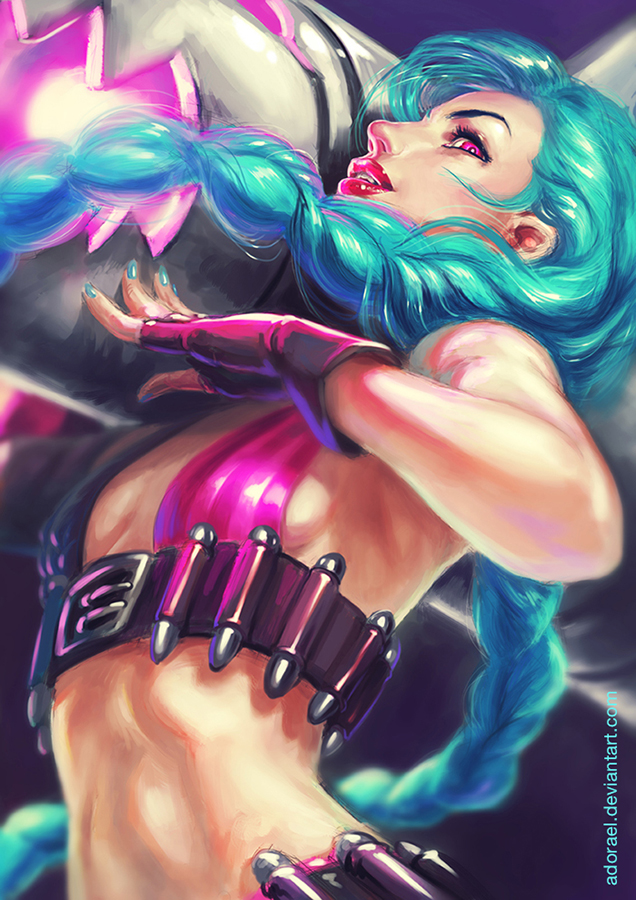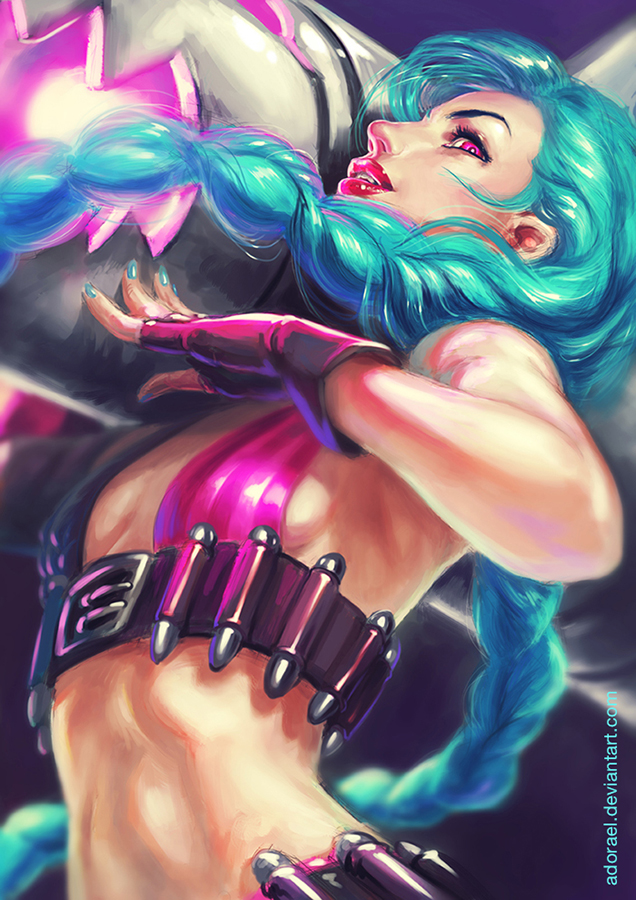 Well, I think you managed to draw a character in one of the most difficult angles possible. Other than that, colors are bright and the composition is clear and pleasing to the eye.
The brush effects are a very nice touch and give the piece a sense of action enhanced by the fact that the face is the point where the artwork is more focused.
Speaking of the face, two words: just awesome...
But it doesn't give perfectly the idea of the madness of Jinx, she seems... More relaxed. But infinitely more creepy.
Also, if i can make a suggestion, you should draw Vi next.
All things considered, this is a 10 - without doubt.
The Artist thought this was FAIR
232 out of 240 deviants thought this was fair.
The hair and the hand are beautiful! They may be my favorite parts of this piece. The lighting seems to be woking well in the whole painting, but I would add a bit more light from the cannon reflected on her hair, face and fingers. If she was more pale you could play around mroe with reflected light. I think there`s something off about that eye, but I can`t quite put my finger on it. The rest of anatomy and proportion are looking pretty good, which can be quite difficult to achieve in this perspective. The movement in her hair and posture is also pretty good. All in all, this is a pretty good piece, great job!

Also, I`m not much of a LoL player, but I always loved Mordekaiser xD
The Artist thought this was FAIR
93 out of 108 deviants thought this was fair.