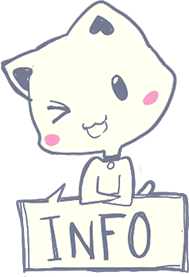 Hi! I've make a short desc of every folder in this group gallery. For those who are relatively new to adoptable art please read this because there are lots of terms and short form that you probably didn't know. I've create every possible type of adoptable-related-art folders. If there's any questions or missing any type of adoptable folder, please comment below.
If there's any questions, please comment below.
RAFFLES + FREE + DTA
Adopts that are free (no DA points or cash are required but you need to do some task to get them), DTA (Draw To Adopt)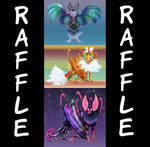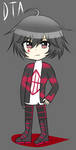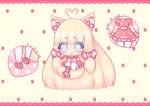 YCH + MYO + CYOP
YCH (Your Character Here), MYO (Make Your Own), CYOP (Choose Your Own Palette)
:thumb794661532: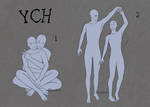 OTA + NYP
OTA (Offer to Adopt), NYP (Name your price) - you can offer other things besides DA Points/cash. Make sure to add 'OTA' or 'NYP' word in title or in your adopt. If you adopt only accepting points/DA, please put it in other section.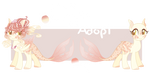 BASES F2U+P2U
This folder is for lines and bases designed specifically for adoptable.

MYSTERY - Eggs, Mystery, Gacha, Breedable
This folder is for anything that you don't see before you buy; i.e. eggs, breedable, gacha, Advent calender, moodboard etc.
:thumb803052807:
WEARABLE - Clothes, Accessories, Weapons
This folder is for non-living accessories that can be added on to an existing character, such as full outfits/weapons/hairstyles, and so on.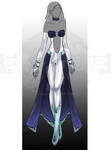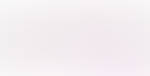 HUMANOID - Human, Anthro, Furry, Kemonomimi
This folder is for anything that looks like human or have human attributes. If it walks on two feet and has any human-like characteristics, it belongs here. Half human are accept too.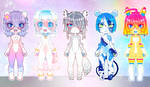 CANINES - dog, wolf, fox family
This folder is for quadruped dogs, wolves, foxes, etc.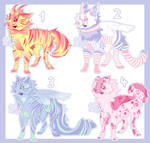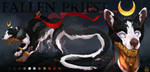 FELINES - cat, lion, tiger family
This folder is for quadruped cats, lions, tigers, etc.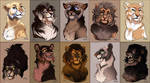 :thumb801881260:
HOOVES - Horse, Cervidae, Ungulates
This folder is for any quadruped with hooves. Examples: Horse, deer, zebra, sheep, goat etc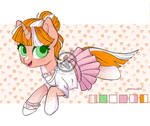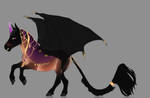 ANIMALS - Reptiles, Mammals, Fishes, Avians
This folder is for cold blooded animals, birds and any other mammals. Examples: Snake, Rabbit. Otter, Bear, Sparrow, Owl etc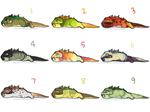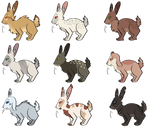 MONSTERS - Dinosaurs, Dragons, Scary creature
Any animals that could be classified as a monster, creature, and aliens like Godzilla, Bahamut etc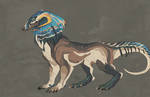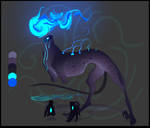 CLOSED SPECIES - Adopt + Reference Sheets
Any kind of original/closed species goes here. This kind of adopt usually has specific and details information about the species and special attibutes. If you're not sure about your adopt, do not submit to this folder.
MISC - Plants, Food, House, Maps, Fusion etc etc
Others that related to adoptable.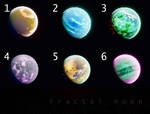 Various Species Adopt in one Batch
Various of adopt species in a batch. Means in a batch you got adopts of felines,canines, dinosaurs, human etc. This kind of submission not suitable in feline ONLY or canine-ONLY folder so this folder is to caters those kind of submission.
Journals + ToyHou.se + Sta.sh
Only journals, ToyHou.se, sta.sh advertising are allowed in this folder.
:thumb803373606::thumb803577429:
========================================================
FAQ:
1) Where to submit adopt custom advertisement?
Depends on your submission file. If its in journal form, please submit in journal folder, if its in image form ,submit it base on type
ea: humanid/anthro/canine.
2) My adopt are half human like mermaid (human+fish), centaur(human+horse) etc. So which folder can I submit?
You can submit either in humanoid folder or that animal-characteristic folder
3) What kind of criteria to submit in OTA folder?
'OTA' word in title - if you got this word in your title, your submission would be accept. Its like a 'sign' to me that you understood what is OTA or how it works.
If you dont have OTA word in title and trying to submit in OTA folder, I will CHECK your submission to see if your adopt accept various of payment or not. Various of payment is not only accept paypal and DA points, but also arts/trade adopt/literature etc
4) Where to submit Advent Calendar?
If its in form of 'calendar', you can submit to  MYSTERY - Eggs, Mystery, Gacha, Breedable folder. The advent calendar adopt that have revealed must put in categorize-folder, do not put in Eggs Mystery Gacha Breedable Advent Calendars folder.