So ya girl is trying the whole Custom Adopts thing to see how it goes, hopefully it goes smoothly-- For now I only have three slots open for the "test run" to see how it goes, if it goes well I'll open more slots and keep it going!
Thank you all for your interest. u w u
.:Custom Adopts:.
# All orders and can be made below or in notes.
# You can order up to 2 customs at a time.
# There are no time limits when it comes me designing your custom.
# Please be very specific with your order if there's anything important you want me to try and add.
# Please be patient while I work on your custom, might take a while but I'll try to work on it as fast as I can.
.:Types of Adopts & Prices:.
.:Headbust:.
15-20

points each
25-35

points for a pair

Ex: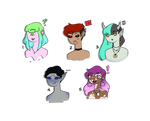 .:Waist-Up:.
35-40

points each
65-75

points for a pair

Ex: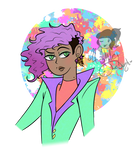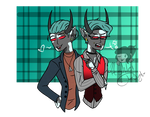 .:Full-Body:.
45-50

points each
85-90

points for a pair

Ex: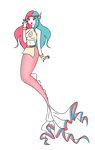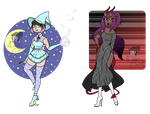 .:Fill in Form:.
# Please fill out the form to order!
______________________
Gender: (or you could leave it up to me)
Species/Theme: (Doesn't need to be specific, something like "water" related works too)
Personality suggestions: (Optional, could leave it up to me)
Body-type: (Optional for those interested in waist-up or Full-body... Fair warning though, I'm not the best with body types)
Clothes/Fashion style: (Optional)
Type of Adopt: (Headbust, Waist-Up or Full-body)
Extras: (Things you'd like to have include on the Adopt)
______________________
# You can pay before hand or after, choice is completely up to you, however please wait for a reply before sending any points.
# Points should be send to the donation pool
# If you have questions about changing things about the adopt please ask!
# If you have any other questions please ask!
__________________________________________

.:List of Orders:.
1. 2. 3.