So I edited this a few days ago mentioning
fraudulent voting
, which you can read below. Unfortunately this warning was
not
enough for some people, and there HAVE been multiple/fake votes detected. This has been a unanimous decision that this can not continue, and instead of disqualifying anyone (as we do not suspect it is the artist at particular fault) we are changing how the poll works.
It will now be a DeviantArt Poll (link coming soon, whenever it is made- be patient with us!) and the finalists will be shortlisted to the top 6-8 of the original poll instead.
Hello everyone!! We are ready to announce the FINALISTS!!
At the end of this journal will be a strawpoll for you to vote on, so please look through these submissions carefully and be sure to vote for your favourite! Voting will close in ONE WEEK (so next Monday) and the winners will be announced!
Voting will be by strawpoll purely because DA doesnt have 12 voting slots in their polls x')
Just a small edit- fraudulent voting (multiple from the same people, IP evading etc) can and WILL be detected. Any entry to have this happen will be DISQUALIFIED without hesitation. Please be honest and fair with your voting. One vote per person only.
So without further ado, here are your 12 finalists!
by
AuthorBaby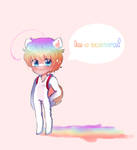 by
yukiisoba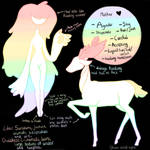 by
twotiredeyes
:thumb688827966:
by
RositaFish
:thumb693581199:
by
ThatFastKid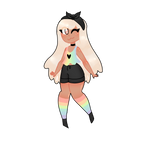 by
VeryYamYam
by
nagikura
:thumb696231332:
by
ra-mune
by
Jelwolf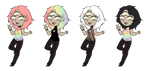 by
MonsterAdoptShop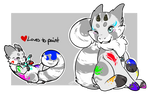 by
SoKo-JR
by
PrincessScissors
Once you have decided which is your favourite, click on the strawpoll link here;
LINK REMOVED
and cast your vote!
Congratulations to all those who were picked as finalists, and a HUGE thank you to everyone who entered!! All of your ideas were incredible, and made it such a difficult task to pick even just a handful of finalists!! You all embraced what this group means as a community and every entry made my heart bigger and bigger!!