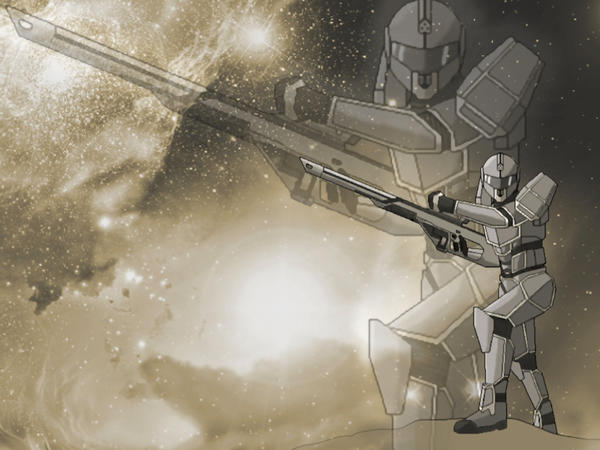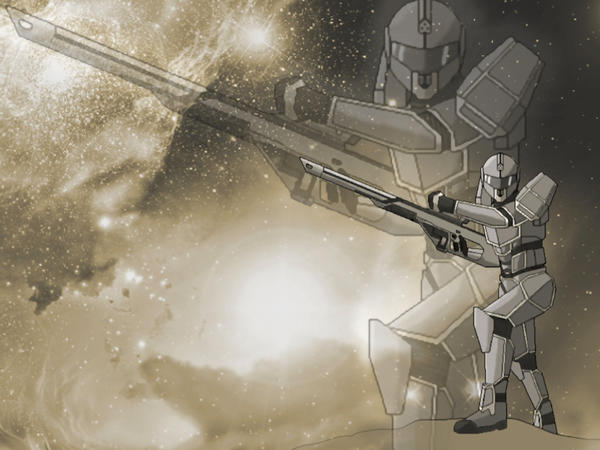 Watch
Fully shaded and stylized Armarine Titan armor suit against a background of stars, sized for 1024 X 768 screens.
My computer went down half way through working on it and I've spent the last three days prior to this totally being angry at the system.
Anyone who likes this may use it as their background, however ask before distributing it, as it IS concept art.
Here's the scraps note on how I created the image.
[link]