Hey guys! -
I've been working since August '11 on some art for an interactive comic app for the iphone/ipad, and soon to be on android devices. It's based on a novel called The Bane of Yoto, written by Josh Viola. You can download episode 1 for FREE here:
itunes.apple.com/us/app/bane-y…
. Episode 2 will be coming shortly, as well as the Android version. Follow the Bane of Yoto on facebook
www.facebook.com/pages/Bane-of…
and twitter
twitter.com/#!/TheBaneOfYoto
.
The comic will be featuring music from Celldweller, who has been featured in many videogames, movies, and trailers. We also have comic book artists Tyler Kirkham, Steve Scott, and Nick Runge contributing art.
- inks by Steve Scott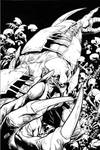 , colors by me.
ALSO! Besieged for the Android (and soon iOS devices) is now available for download for FREE as well! I created art for this game too.. so check it out!
play.google.com/store/apps/det…
Follow me on twitter
twitter.com/#!/adlovett
and on my blog
aaronlovett.blogspot.com/
for updates and WIPs/Progress shots. Thanks again to all who watch me

---------
RECOMMENDED ARTISTS!!!!!:
DA artists
























Also check out these guys.. I put stars by the ones that always blow my mind:
kekai.cghub.com/
- kekai *
tully.cghub.com/
- tully *
talexi.cghub.com/
- talexi
yangqi917.cghub.com/
- yangqi917
tiago-hoisel.cghub.com/
- tiago-hoisel *
baopham.cghub.com/
- baopham
goro.cghub.com/
- goro *
maniaks.cghub.com/
- maniaks
jasonchan.cghub.com/
- jasonchan
ruanjiajia.cghub.com/
- ruanjiajia
maciej.cghub.com/
- maciej
sammich.cghub.com/
- sammich
thom.cghub.com/
- thom *