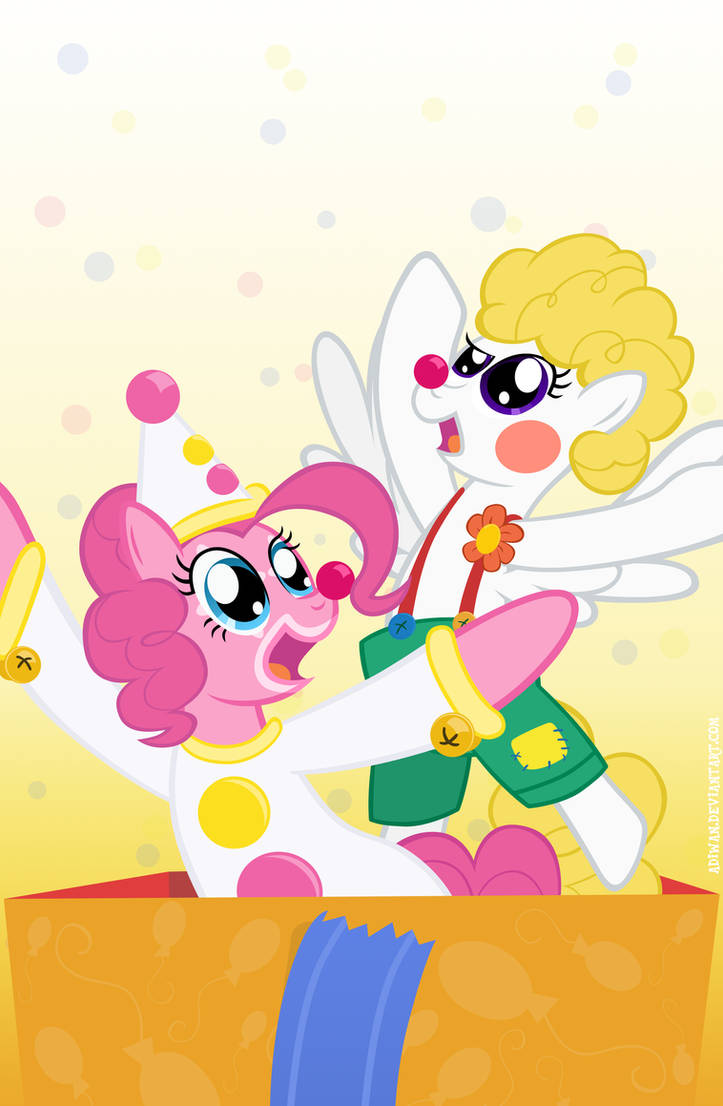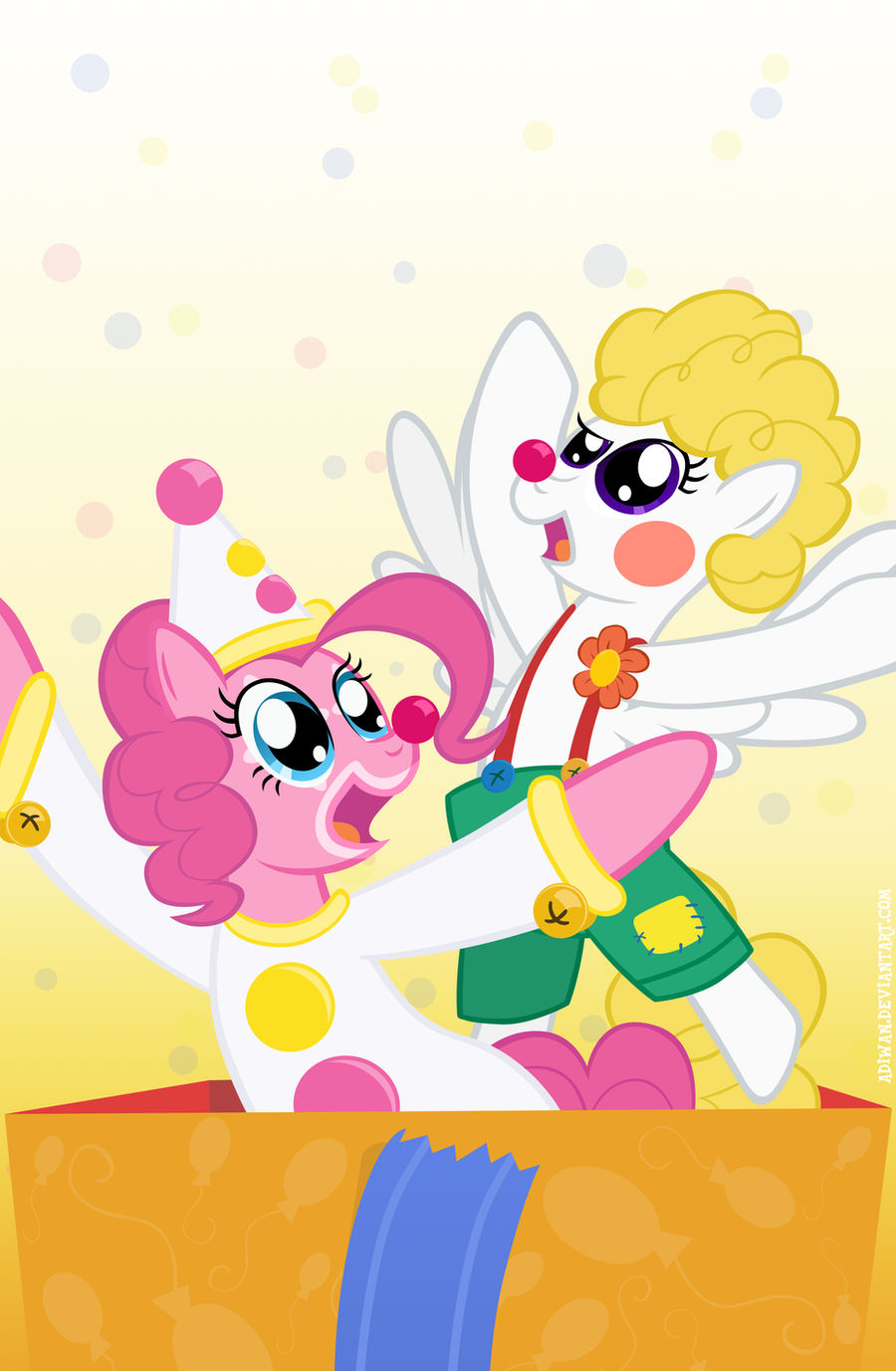 Watch
Surprise Party!
This time I used pen and paper for my initial concept and vectorized it
[link]
(comments and critiques are appreciated)

How cute! This reminds me of the fanfiction I just wrote! I love the way drew them here.
Reply

wow, it will take ALOT for any pony related picture to beat this... I LOVE this

Reply

I'm really glad that you appreciate the quality of my picture.
Reply

I just think it's so well laid out, and I love Pinkie pie as a clown and the other character (Surprise?) looks awesome. I love it.

I'd love you to do another clowny pinkie pic

Reply

Wouldn't it be cool if Surprise appeared in the show sometime?
Reply

She's looks like she's concentrating on this one. Makes me think this is part of a skit or something, but that's in no way a bad thing. It also sorta reminds me of Commedia Dell'Arte. Really great job on the vectoring!
Reply