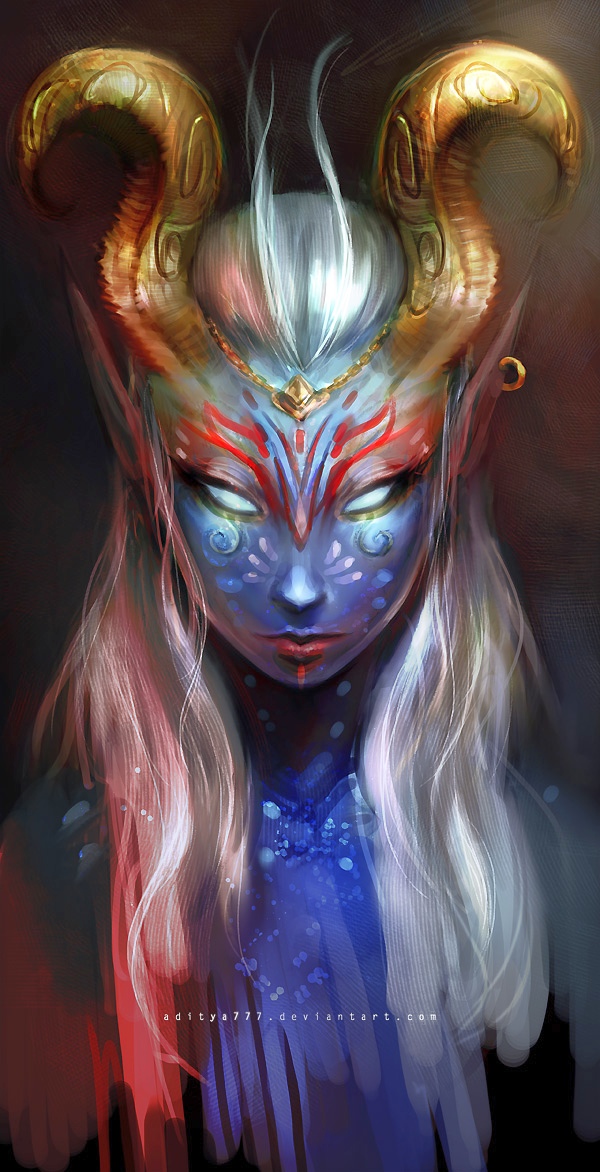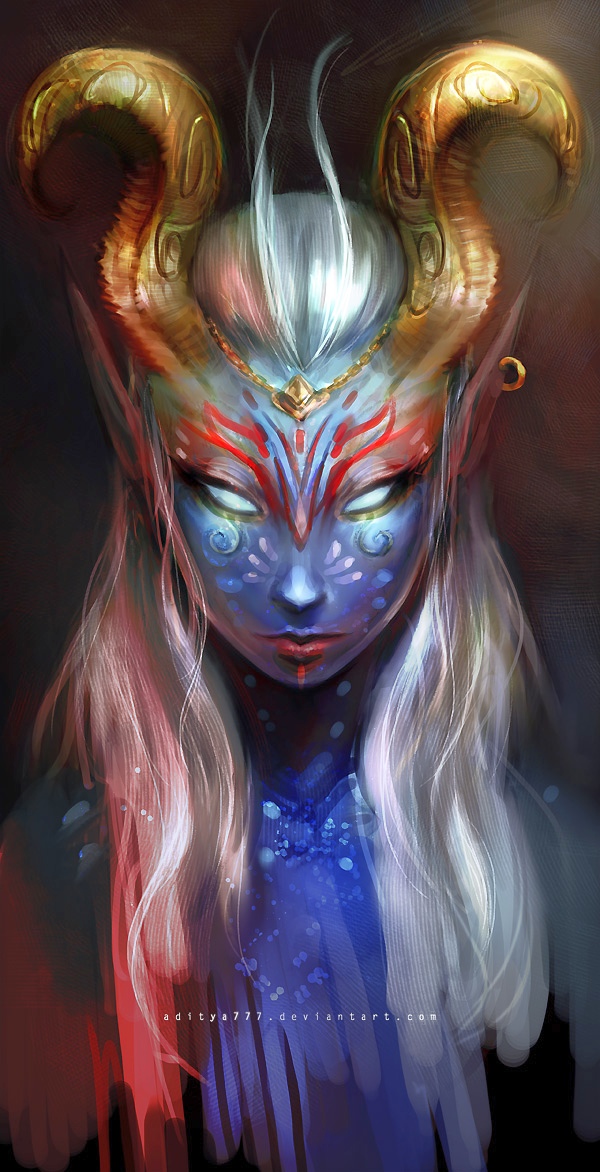 Watch
This Piece is Beyond words in unique Beauty and style!! Such detail in her ominous features that it just grabs your attention. Love the flow of color from the red to the blue, and how the hair drapes down her sides and flares upward above her forehead!

Then there's the expressive nature of her face paint and deep expression like my name sake and beloved Pa'u Zotoh Zhaan I love her skin texture and color a truly calming shade of blue! Then there's those golden horns reaching to the sky with such dimension you feel as though you can run your hands around them if she would let you.

Perfect shadowing and highlights about her body and hair as well it's just a Fan-Tastic piece Love it!!! This is my take on this Stunning creation others may feel it may or may not be that original because it looks like this or that but for me Brilliant and Worthy of my ratings of it!
The Artist thought this was FAIR
112 out of 113 deviants thought this was fair.