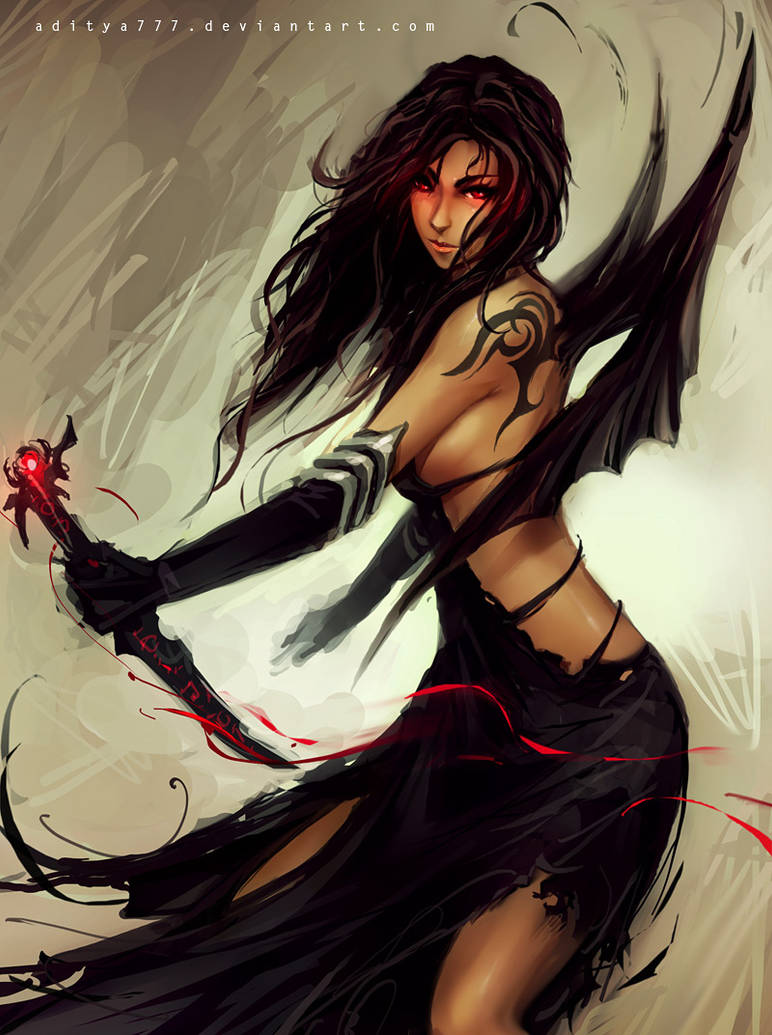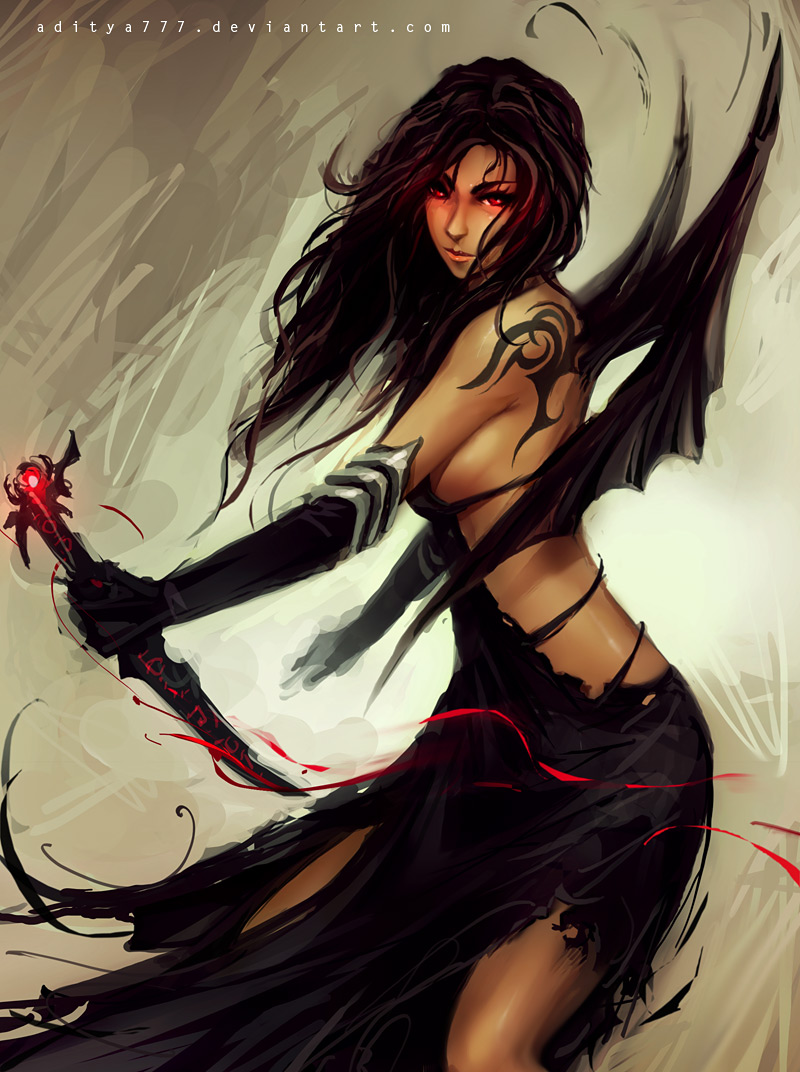 Watch
I think that the strongest feature of this work is in the strokes, be they brush-strokes, pen-strokes, or click-strokes. In her hair and in her tattered dress, it looks all chaotic and spontaneous, yet ordered and seemingly-calculated. I really like your use of warm colours as well, especially the sparse reds give the work emotive intensity. In addition, the warm colours of the skin have a nice contrast with the dark greys and the black. Very sensual, and lethally seductive.

Complaints? None. I would have wished to see a more fitting background for such a character. And yet, it frames her so well.

Excellent work. Keep it up!
The Artist thought this was FAIR
58 out of 58 deviants thought this was fair.
how in the marry mother duck do you get this good at art? how long have you been an artist? and your this good? it doesnt make sence. i have been doing art since as long as i can remember. i have taken classes, ive had teachers, tutors, artbooks, instructional guides and videos, years apon years of trial and error, fail after fail after failed art work. and what do i have to show my hard work? childish fan art. its not even GOOD fan art. i can draw a flat 2D person standing straight up. with no movement and it looks akward. thats the best i can do. i both love this and rage at the same time. because its very good. but its sooooo much better then my meaningless crap.
The Artist thought this was FAIR
16 out of 18 deviants thought this was fair.