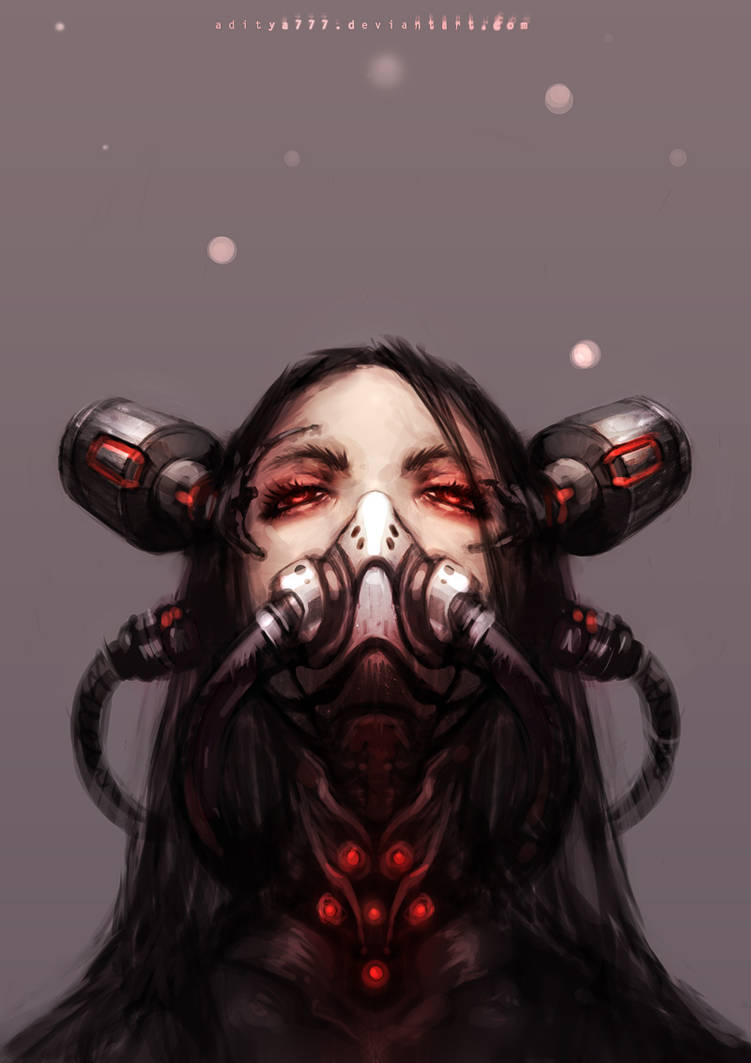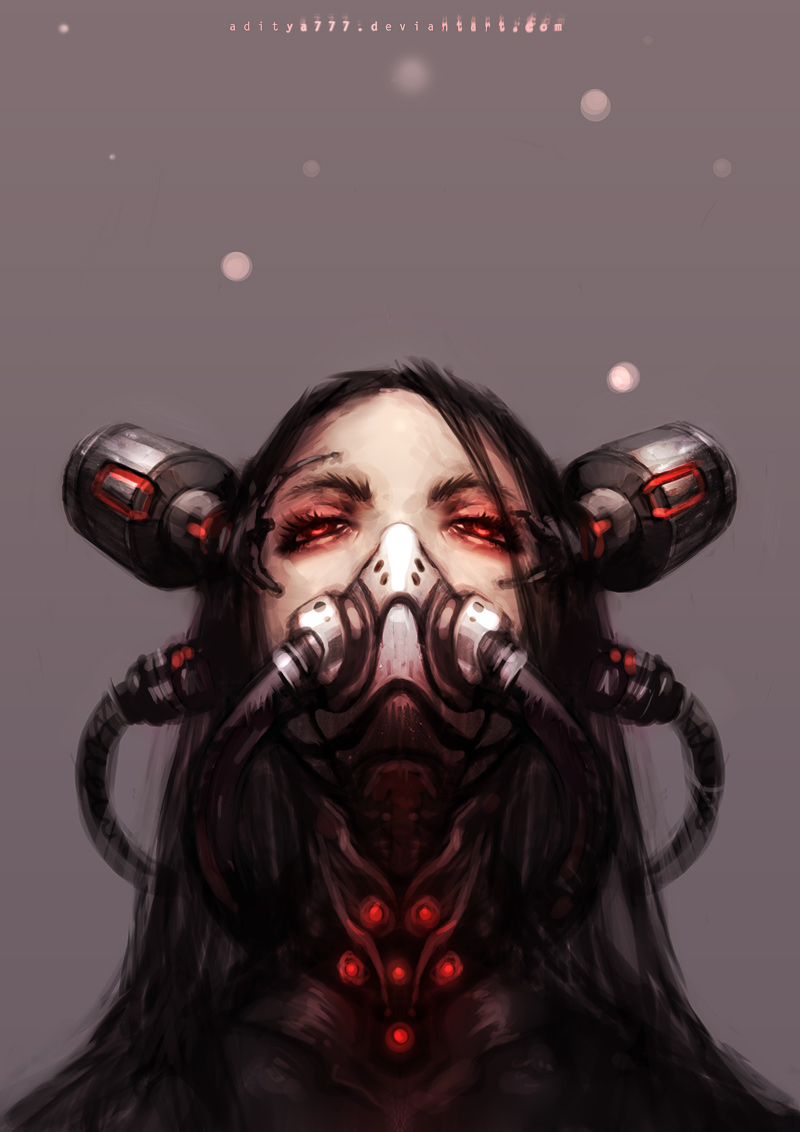 I feel a sense of numbness and pity when I first look at this. The character portrayed looks almost forlorn and lost to the devices that cling to them. I almost want to go on a limb and assume the character is female but that's part of the charming mystery it seems.

I love the overall color scheme chosen for this and the softer tones of skin almost mirror the softer tones of the snow drops. The strands of hair blend wonderfully into the bionic armor and the over all effect is a feeling of humanity lost and something far colder gained. I suppose that suits the scheme and the title just fine too, the sense of numb serenity it generates in me makes me think the character is oddly at peace as well.

The angle of the chin seems a bit lost and so it somewhat appears to me as though the lower jaw might have been removed to some extent and I have to admit it does give me a bit of a creepy foreboding when I try to imagine what lies under the mask and it leaves me slightly unsettled to imagine the gruesome possibilities but then I look back at their eyes. Those eyes, cold and careless, are the key to expression here and the lidded gaze upwards draws me to think that maybe, just maybe not all their humanity was lost.

All I have left to say is; Amazing work darling, keep it up!
The Artist thought this was FAIR
180 out of 181 deviants thought this was fair.