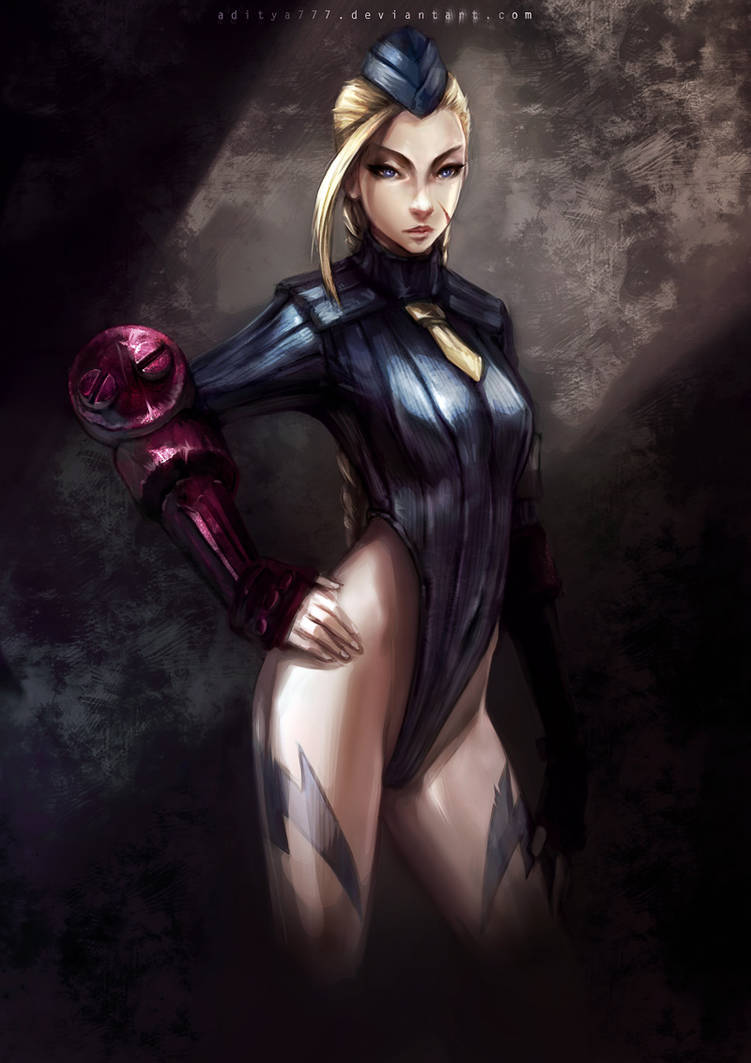 I think it is too dark as a whole and that is its major flaw. It would gain some beauty and look better if you have putted some more light in it, that simple variation would have made a lot of good to the illustration.
The pose is correct enough though a little static. I understand Cammy is in a rest position/mood, but I can't avoid noticing that; maybe a subtle inclination of the hip or the direction of the torso could improve this in some way.

Apart from those small limitations (don't forget that it's my opinion), it's all right overall, even when I'd prefer to see more portion of the legs.
The Artist thought this was FAIR
6 out of 10 deviants thought this was fair.