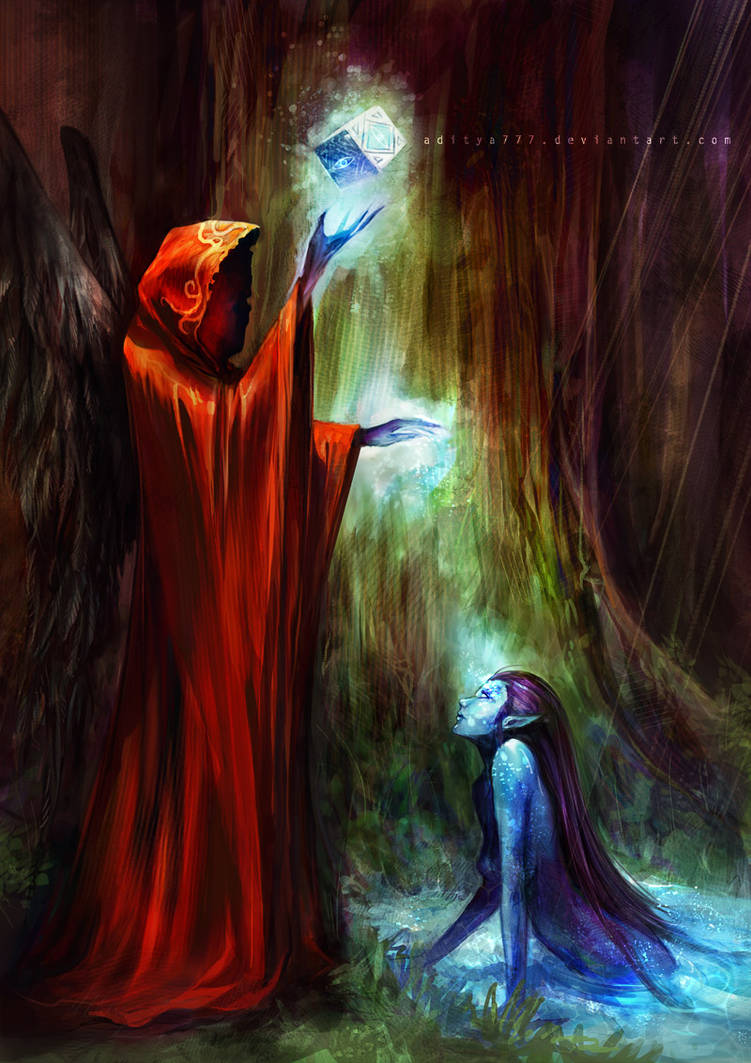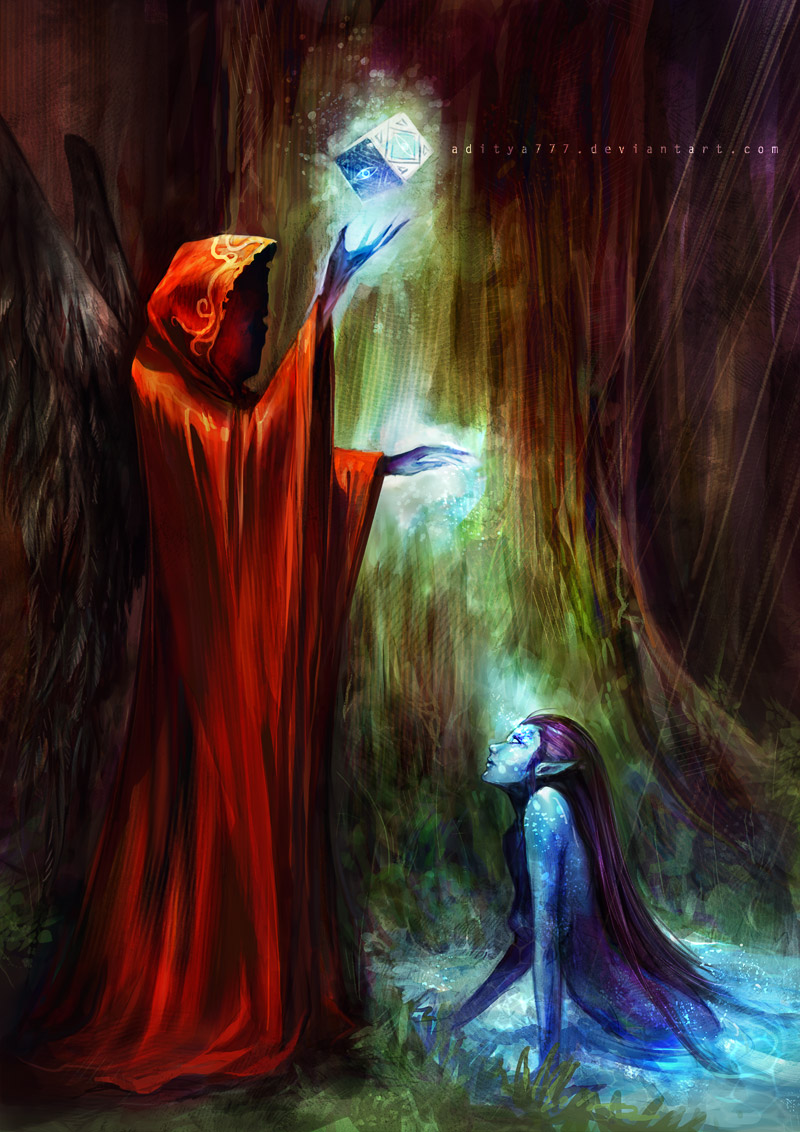 Watch
This is a stunning piece which really focuses our attention and almost tells a story.

(Critique and comments are of the image alone and not the description provided with it.)

My eye was automatically drawn to the red as it is the boldest colour on the image, and in this I see the details in the robe. My eye is drawn up towards the intricate design of the hood. A really nice gold stands out against the red. The point of the hood took my eye out to the floating cute which again makes me want to look closer into the details. From this, I look down to see the elf / nymph that's in the pool. Is she receiving power? is it being absorbed and taken. She doesn't seem in pain or displeased yet the lack of a discernible face on the cube barer gives a menacing appearance which is backed by the dark and almost claw-like fingers.

I really like this peace and the different colour schemes involved and how they work so seamlessly together. There is a story here, I really wish to find out what.
The Artist thought this was FAIR
113 out of 117 deviants thought this was fair.
This is a true show of Breath Taking style, color, and effect!! I love the hue of this almost Crimson red cloak with its gold trim design shrouded with silhouettes of shadowy creases to her stunning glow of blue earthly wonder!

It fills you with curiosity as to what is unfolding before us, what possible dark ritual is being put upon this captured soul of nature. Then there's the cube ominously floating as this woman of the forests energy is being drawn from her for purposes yet to be unveiled to create a story without even a word being spoken Brilliant!!!

The there's the might trunk of the tree behind them Wow such a grand presence almost overshadowed by the characters but still a captured witness to what is transpiring in its home Powerful scene and atmosphere to it all a true Beauty of a piece worthy of being mounted on a wall!!!!
The Artist thought this was FAIR
30 out of 30 deviants thought this was fair.