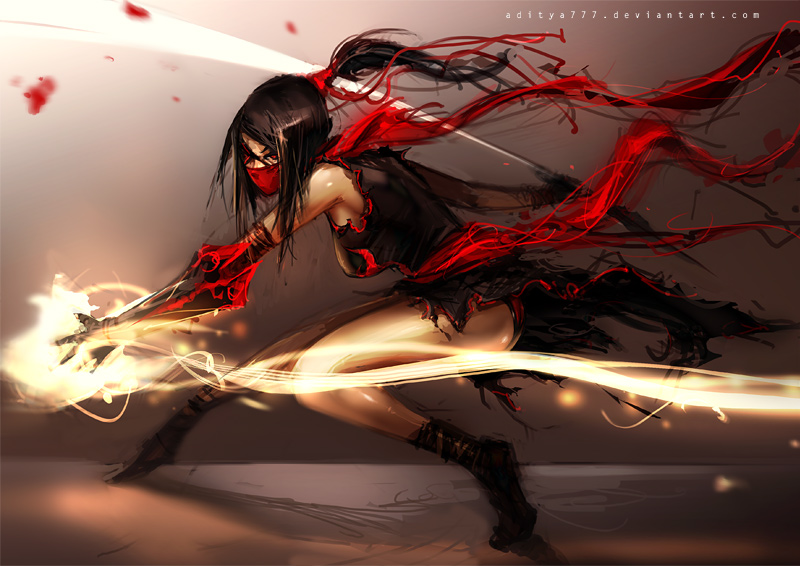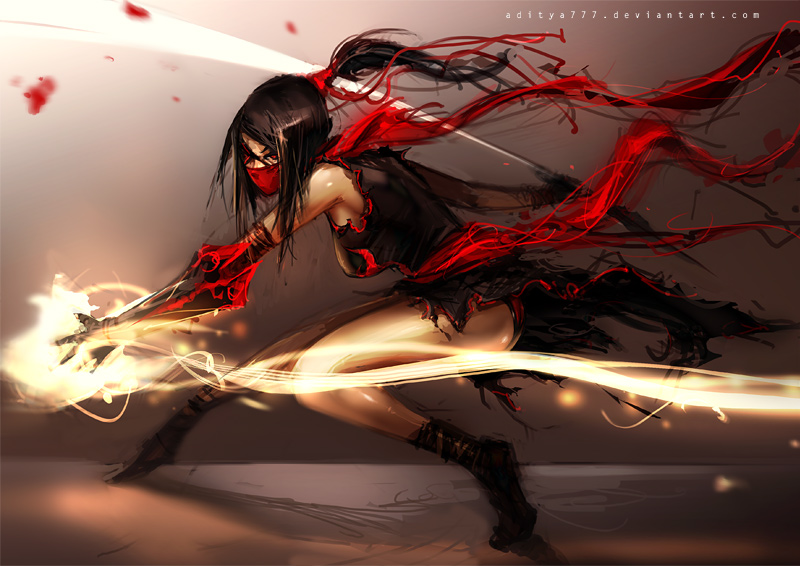 Watch
Another random sketch, this time my original character, Ai
Photoshop cs1, single layer.. Messy, just the way i like it..

Rough sketch:
More Ai:
[link]
This is quite a lovely piece. I love the sense of motion created by the figure itself and accentuated by the sword and light streaming from her hand; together it created a sense of a circular, swooping, battle-esque motion. I also love your color scheme on the piece; it's a nice, limited color scheme which helps to bring out the accents in the sword and light. I enjoy the sketchy elements of this piece as well, it adds to the feeling of a blur of motion and battle. Finally, the anatomy is pretty realistic, which is something not often found with warrior-inspired pieces like these. Overall, great job!
The Artist thought this was FAIR
18 out of 18 deviants thought this was fair.