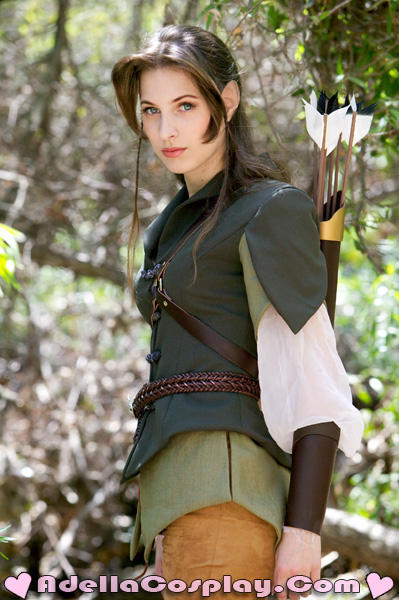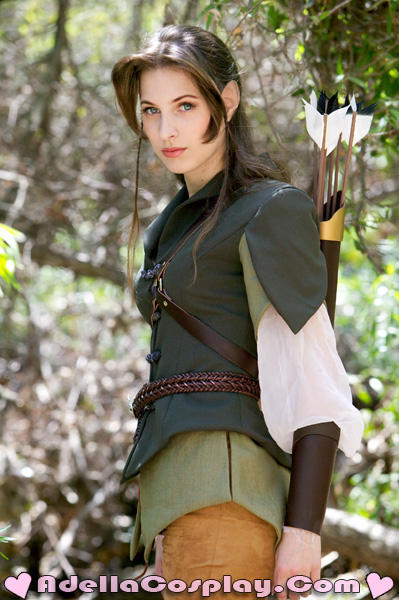 Watch
Elistriell Watersong was my originally created Telerin elf from Lord of the Rings. Dwelling in Mithlond and eventually traveling out of the Grey Havens to seek whatever it was we RPed about... (Heh) ... I decided I wanted to create her costume as a sort of jerkin. I really did enjoy the designs that Peter Jackson gave to his elves, and so when designing my own costume I went with a Peter Jackson sort of flare. Most of the time when it comes to roleplay I draw my characters, but since Lord of the Rings RP is a more "real people" style of RP and not manga influenced in nature... I wanted to use a real person, me, hah!. Hence here is Elistriell! I designed the costume, sewed it myself, and then modeled it.
THE EARS ARE NOT REAL THEY ARE CG DUE TO MY LAZINESS AND LACK OF SKILLZ AT INJECTION MOLDS!
Also... I do plan on putting some embroidery on the sleeves and collar, any input and suggestions on specific designs are very welcome! I'm horrid at designing embroidery patterns... by this I don't mean tell me I need embroidery on the costume... I mean if you have a suggestion... maybe like sketch something up because when I say I suck I mean that!
For more images of this costume please see:
[link]
Thanks!
Photography is done by