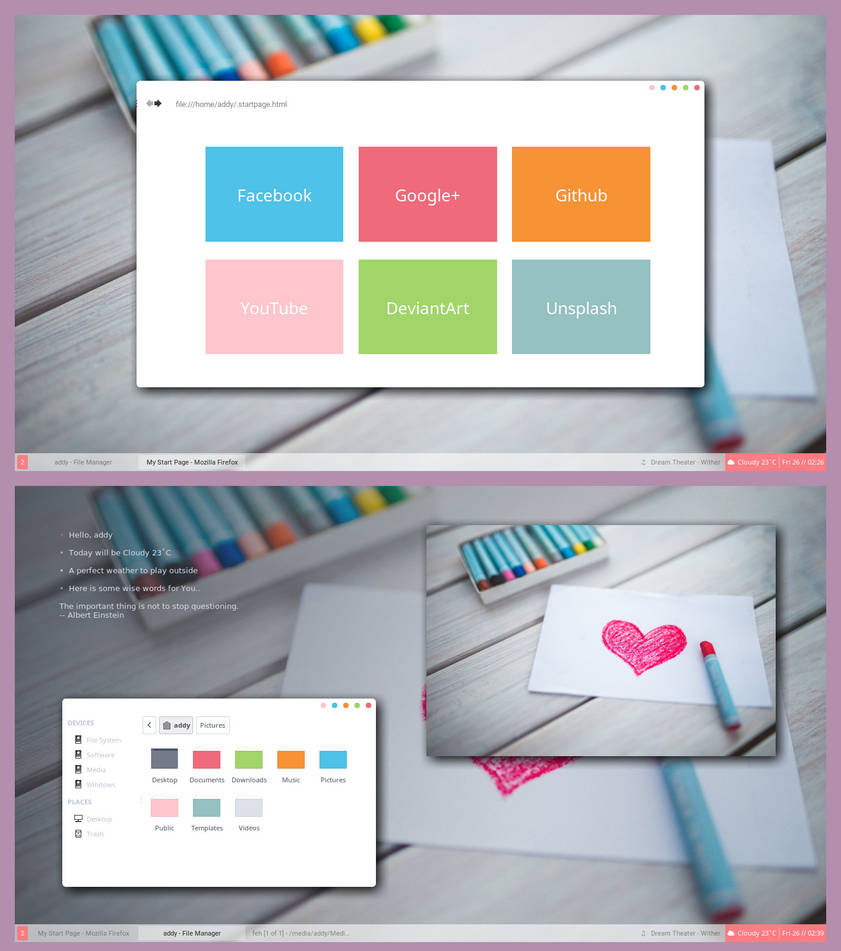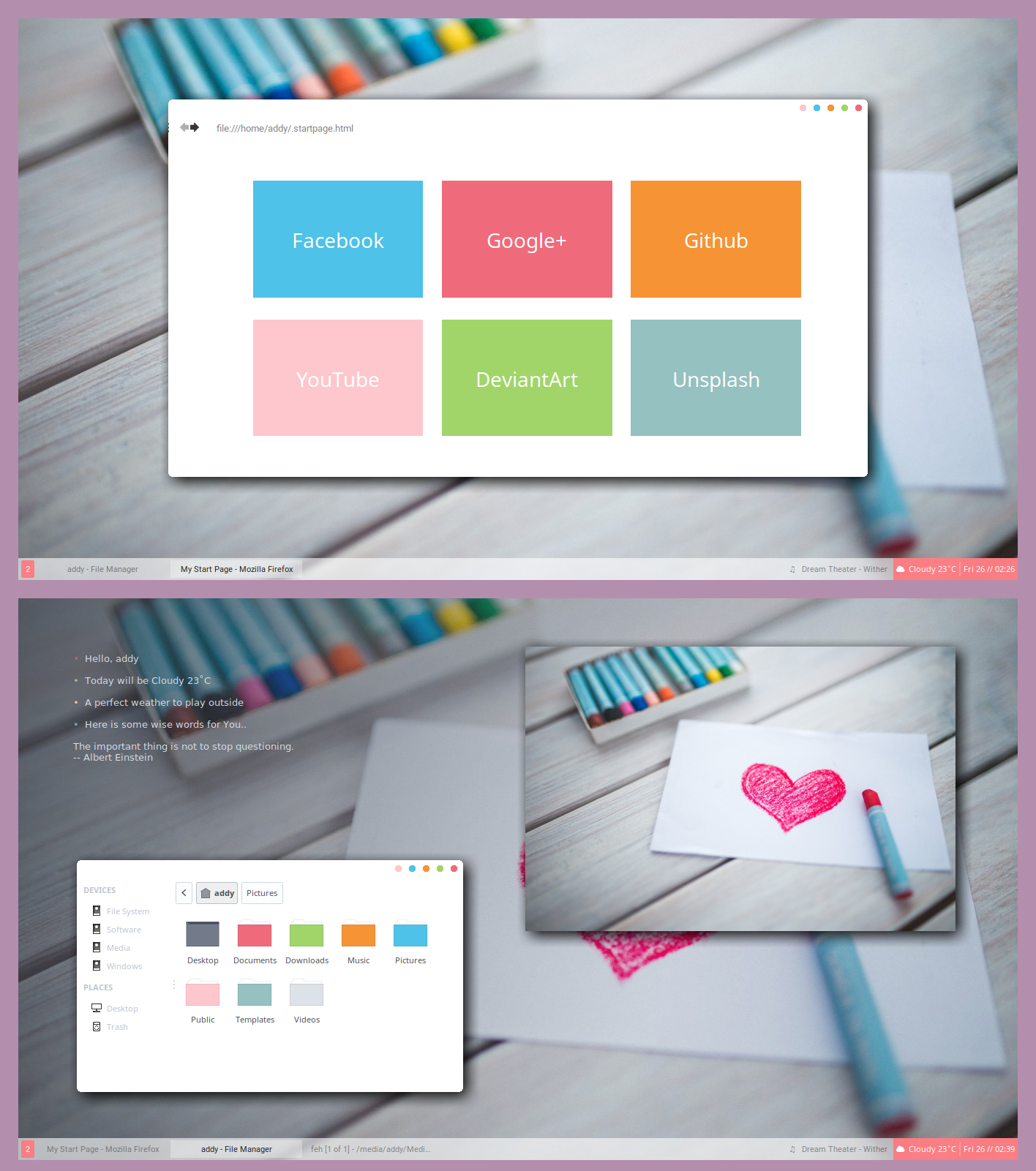 WM : Openbox
Panel : Backported Tint2, stolen from BunsenLabs repository
Widget : Conky
Web Browser : Firefox, with my custom Startpage. And FirefoxCSS by
Nicknameisfortheweak
File Manager : Thunar
Colour Scheme : Mostly-Bright, stolen from terminal.sexy
Icons : Arc (modified)
GTK Theme : Arc (modified), I name it Lumiere in my repo
Openbox Theme : I name it Vent in my repo

Hi,perfect desktope,please link of wallpaper
Reply

Gorgeous! But I miss Lumiere Froly version

Reply

(Sorry my english). Is pretty. What is the font that use?
Reply

addy-dclxvi

Sorry for the silly question, but how did you get those rounded window corners in Openbox?

Reply

Not a silly question!!
I got it from BunsenLabs forum, forgot the link. You can use Google to search "Openbox rounded corners BunsenLabs forum"

Reply

Beautiful. I like the bright colors you use :3
Reply

Reply

Reply