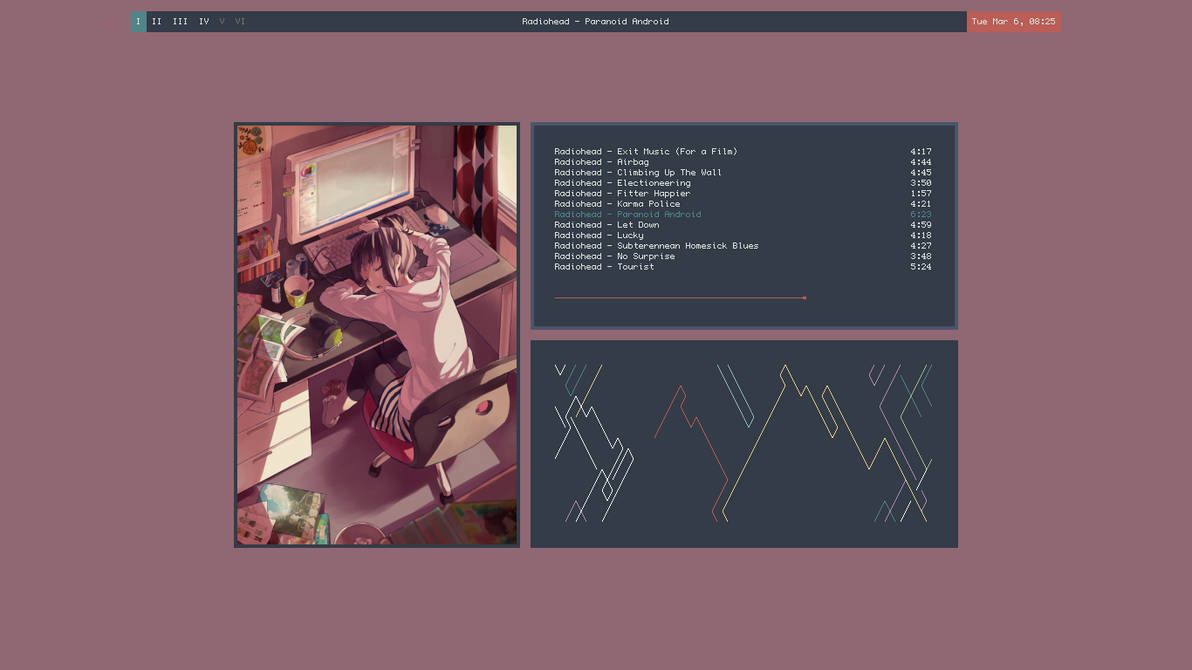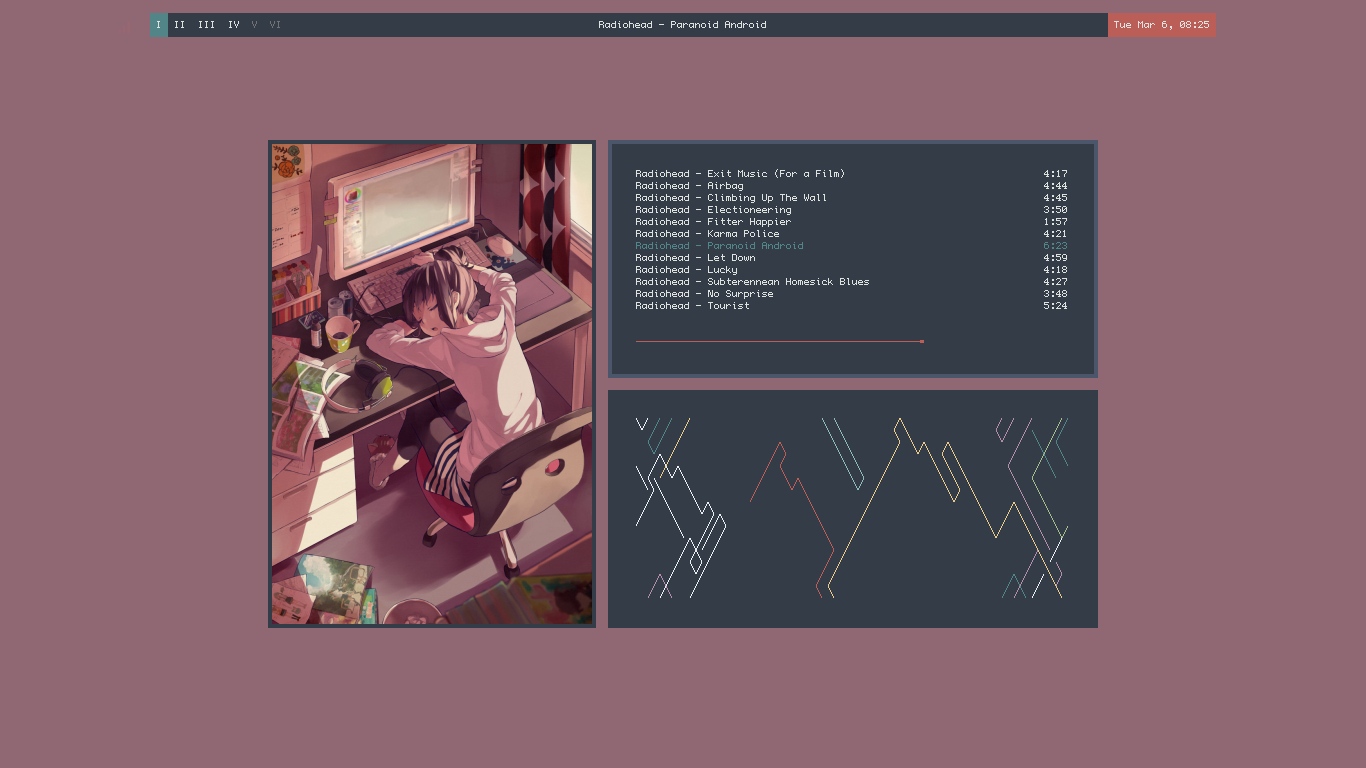 WM : Bspwm
Panel : Lemonbar
Terminal : URxvt
Music Player : ncmpcpp
Playlist : Radiohead - OK Computer
Need any file just ask

EDIT : Bspwm, Sxhkd, Xresources, & Lemonbar configurations have been uploaded here
drive.google.com/open?id=1XcaL…

It just bash colorscript to show terminal colors. I get it from Stark's repository on GitHub.
Reply

Reply

Reply

Reply

What's the isometric version of pipes you have running in urxvt?
Reply

It's an amazing work addy. I recently discovered bspwm on manjaro so i would like to try your configs on my installation.

Would you share main config file and lemonbars please?
Reply

Thank You very much!
Sure, just uploaded it
drive.google.com/open?id=1XcaL…
I hope it won't have any conflicts in Manjaro. Manjaro usually come with heavily preconfigured configurations.
Reply