Journal Entry:
Fri Dec 24, 2010, 9:46 AM
I just wanted to do a short journal wishing you all Happy holidays and a great New Year!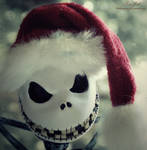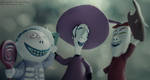 I've been listening all day to this song
www.youtube.com/watch?v=R9TpWq…
from the movie The Nightmare before Christmas!
And if you love Korn as i do , make sure to check out their version of it:
www.youtube.com/watch?v=popPQm…
Thank you all for this great year , for the faves,watches,comments and mainly for your encouragement!


Drinking: grapefruit juice

Watch

Hope you had a wonderful Christmas.
Reply

I hope your Christmas was wonderful and your New Year will be equally awesome, my friend!


Reply

I hope you had a beautiful Christmas ,Kat, aswell!

may your New Year be a little less stressful , but filled with the presence of your beloved ones...and nevertheless - artfull!


Reply

OMG I love that song

Happy holidays!

Reply