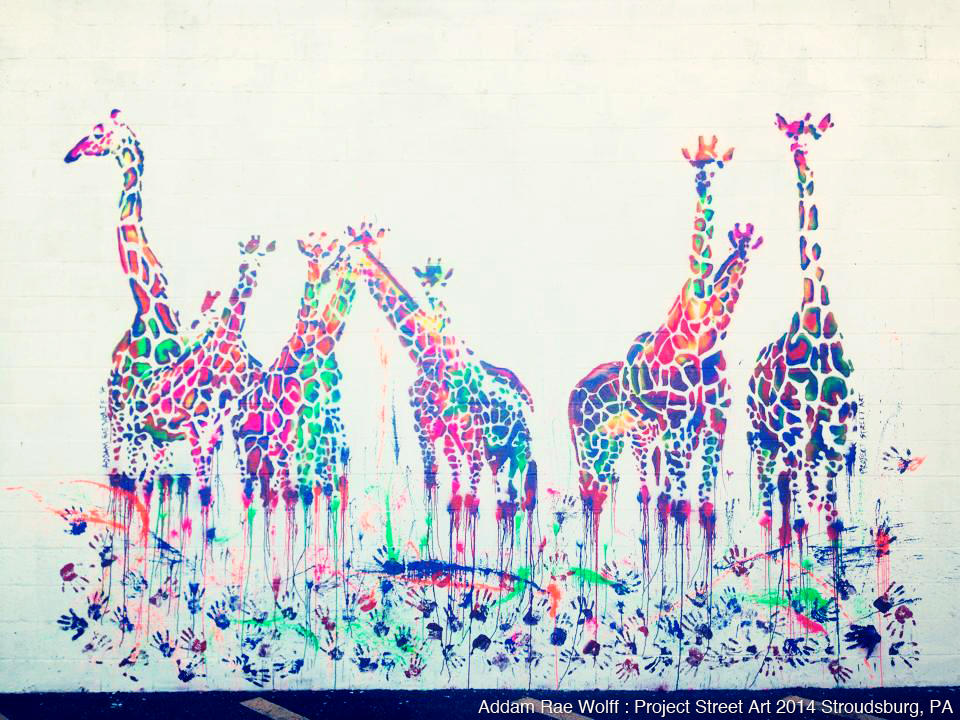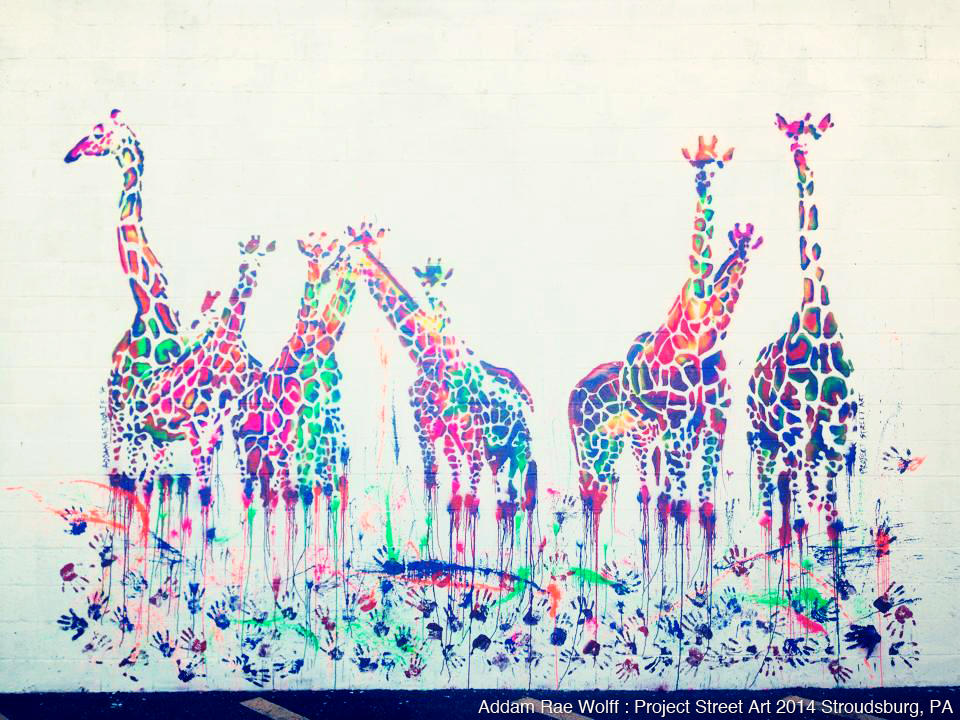 Uber fantastic work .Love it !!!


Reply

This is beautiful. Loving the colours and hand prints, be perfect for a animal awareness campaign. So pretty.
Reply

woah - that is way cool - I'd love to see this under UV light if you get a chance to take a picture.
Reply

Very stunning street art painting. I really like the "interaction" of the colors with the white wall. Also the little detail with the handprints at the bottom, nice idea.
Reply

Thanks! The handprints were actually a a spur of the moment thing, and became one of the best parts of the day and the piece. Each muralist had a small team of art student volunteers from the local high school to help us on painting day, and i really wanted a way to include them in the finished piece. Up to that point they hadn't gotten to play with the paint, but had spent the day helping put up huge stencil panels, moving ladders, passing cans and doing touch up. I needed a way to fill the foreground and ground the piece, and the inspiration came from joking around with one of the kids. All of a sudden we were making a huge mess, lol. It made it a lot more fun, and (unlike that time when i was a kid and put white paint handprints all over the trees in mom's yard) nobody got hollered at.

Reply

Reply