I never feared Death or Dying
I only Feared never Trying
I am what ever I am
Only God can Judge me now.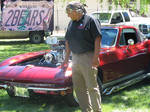 If you are a NEMISIS fan! don't be afraid to show it and Show us your love and Support for our Boy! We appreciate all best Wishes for Shows!!!
Lovely NEMISIS Stamp by



I'm not a nice person, I don't candy coat shit. No matter how much you try.......shit will still forever be SHIT!
I'm that kind of person to tell you that.

I used to Run from my problems, but I realized I wanted to be different than every one else.


if you come to tell me how much you hate me, that's fine but before you do, I want you to stop for a moment and write those words and send them to your self as a different person reading them. How would the feelings of hate be different when its directed towards you. just to understand how it feels to be that person who wakes up one day and hears how much of a scum they are. Constantly told "go kill your self" and go to hell.
God forbid you ever had to walk a mile in my shoes, Maybe you would know what its like to say you knew.
you don't know me, you will never meet me. So why would you be disrespectful to the way I live? what makes the life I live any different from yours?
No matter how much you tell me you hate me, how much you want to get rid of me. understand one thing; I don't hate you, I will never hate you. I will only understand.
Favourite genre of music: Score, Immediate, Trailer, Post Rock
Favourite style of art: fasinating
Favourite cartoon character: Zoids-Raven
Personal Quote: "you can only write what you wish to read" -kanato dolsrin