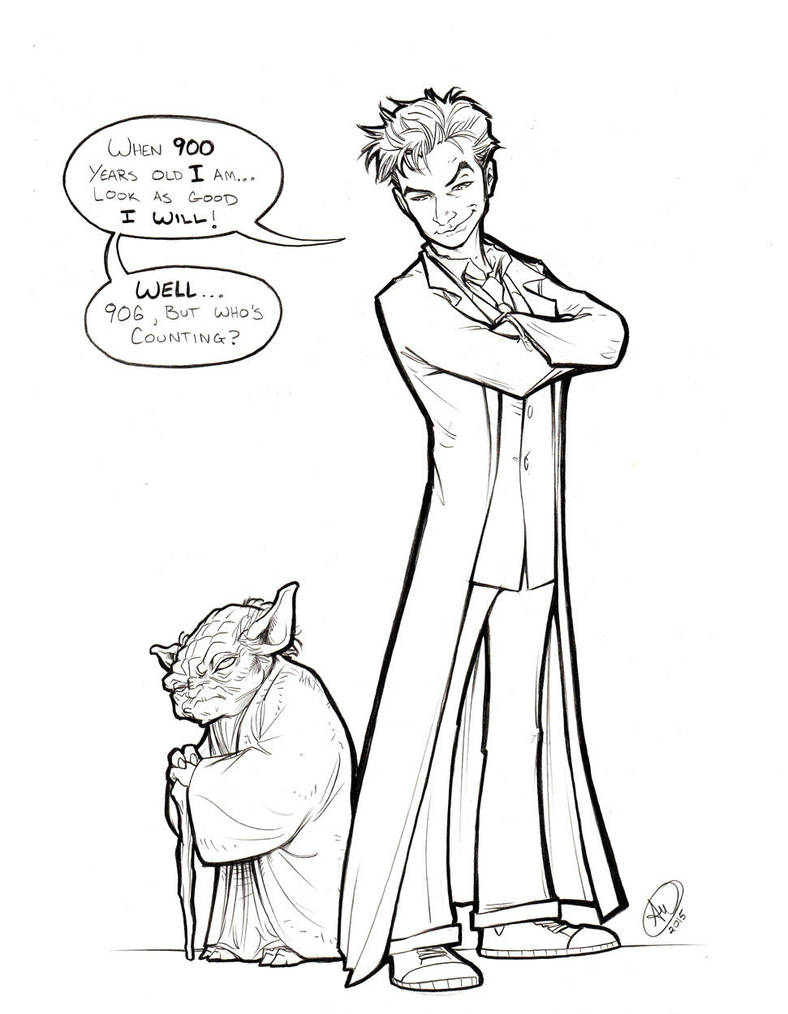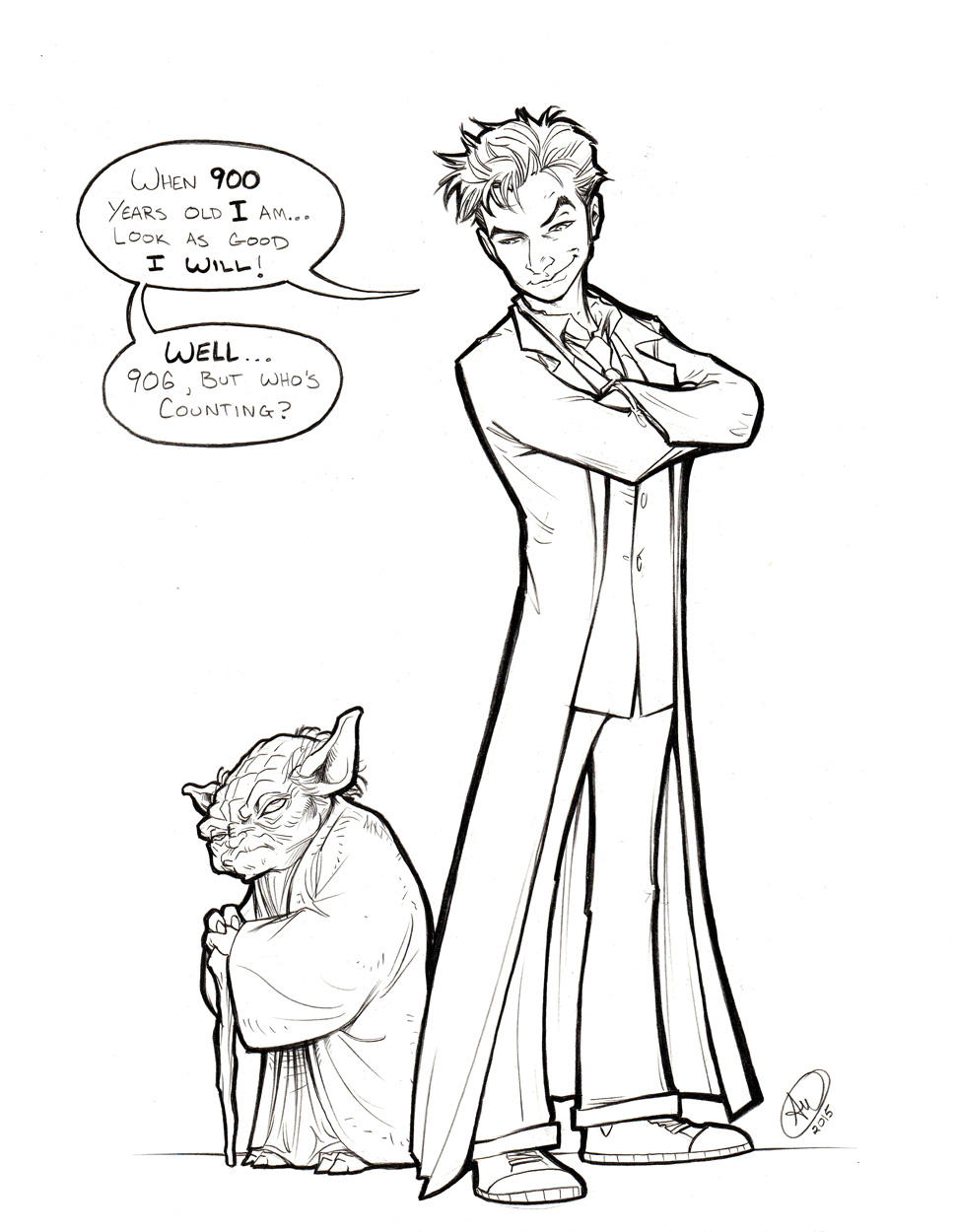 Watch
Commission from Kollision Con 2015; Pencil.
A fun request. Of all the doctors, I love drawing 10 most, and Yoda? Great. Just great.


LOL!!!

Reply

Jealous, are we, Yoda? XD
Reply

Which is funny because when he was physically aged up to how old he really is, Ten was basically a Yoda/Dobby hybrid.

Reply

Reply

Good one!

Reply

This is Pretty silly and awesome ^^
Reply