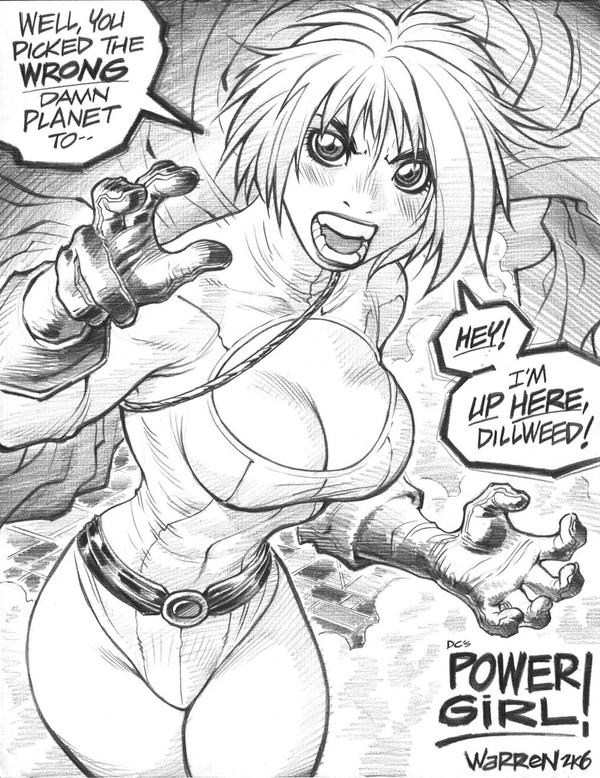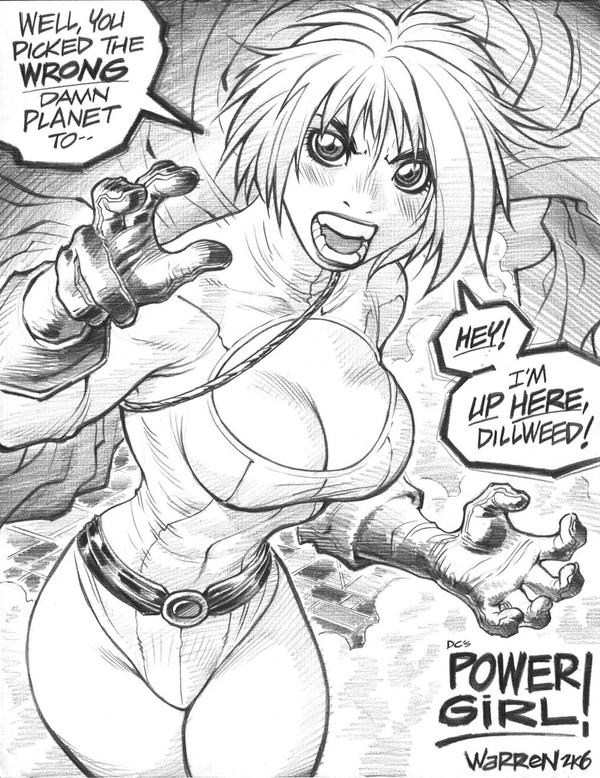 Watch
Gather around, chil'ren, and behold something amazing, something that's never been seen before, and may never be seen again: a commissioned sketch of DC's notoriously pneumatic Power Girl in which her LOWER torso is all messed up (as opposed to her UPPER torso; as in, that recent, highly infamous Michael Turner cover).

Yeahp, I COMPLETELY bungled her lower torso and hips, here. I considered either cropping off the piece to hide this, or not posting the sketch at all, but what the hell... This is what can happen when you "eyeball" a piece, rather than doing up a proper set of body proportions to make sure you're not screwing up the figure. Of course, close to 99% of my work is "eyeballed," to be honest, and most of the time I get away with it... But, as you can see: you live by the eyeball, you DIE by the eyeball.

On the other hand, I really like the way Power Girl's head and hands worked out, which is why I'm bothering to post this sucker at all.