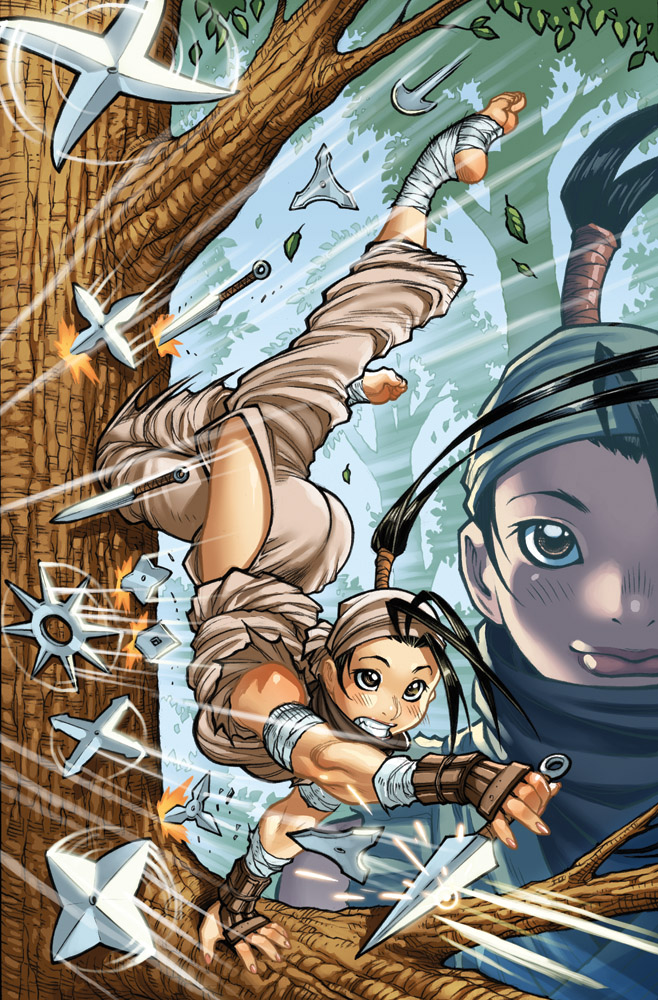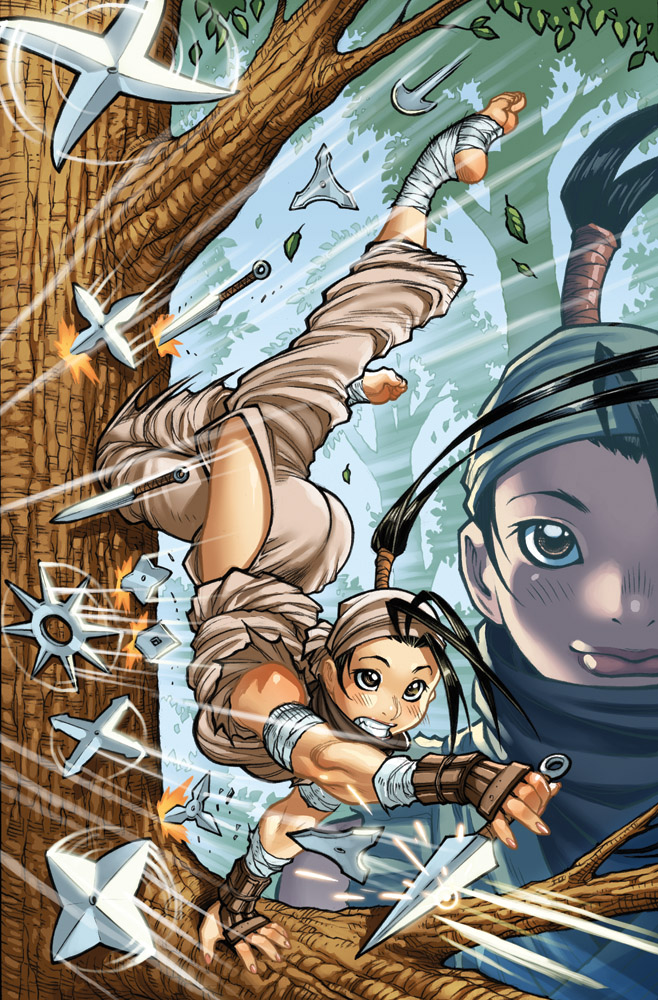 Watch
Behold, the final version of the alternate cover I did for issue #3 of Udon's STREET FIGHTER LEGENDS: IBUKI #3 (due to hit the shelves of your Local Comics Store on June 30, 2010), as purtily colored by

. You can see my pencils for the piece here:
This version admittedly looks a fair bit more static and less dynamic than the original rough, which you can see here (where it lurks, well-hidden, in the "scraps" section of my gallery):
Have to say, I considered adding quite a few more bizarrely shaped shuriken to the piece, as I'd dug up plenty of colorful ninjutsu-tool reference for a Ninjette fight scene that wound up getting cut from EMPOWERED volume six...
Oh, well.
Speaking of (my original character) Ninjette, I was vaguely discomfited to realize that she has a hairstyle broadly similar to that of fellow kunoichi Ibuki:
I was vaguely aware of Ibuki from her appearances in the Capcom art books (though I'd never drawn the character before this cover), but I can attest that Ninjette's hair design is only coincidentally similar; if anything, her hairstyle was prolly influenced by that of Jamadagni from my long-ago TITANS: SCISSORS, PAPER, STONE one-shot for DC (which in turn was prolly influenced by something else, in all likelihood).
Heck, if I had the time (I don't, sadly), I'd prolly do a sketch of Ninjette PLAYING Ibuki as a fight-game character, which would be rather recursively amusing; then again, it's been established in EMPOWERED that she's much better at actual, real-life ninjutsu than video-game ninjutsu...