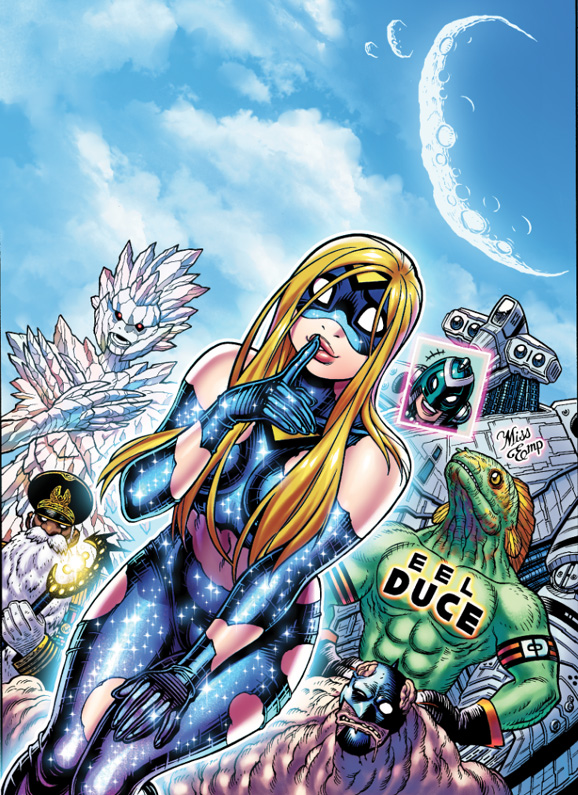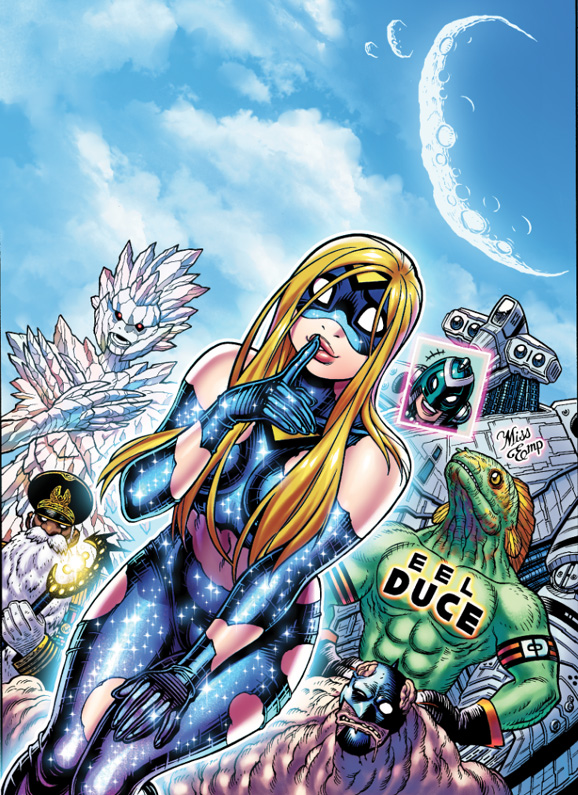 Watch
Behold, the full-color cover illustration from
Empowered
vol.9, the upcoming installment of my ongoing "sexy superhero comedy (except when it isn't)" series published by Dark Horse Comics. The book hits the shelves of Your Local Comics Store on August 19, and the shelves of conventional bookstores a few weeks later. More info on
Empowered
vol.9 can be found here:
www.darkhorse.com/Books/25-831…
You can currently order the book from the Previews catalog at Your Local Comics Store, which is a course of action I'd strongly recommend, as otherwise said store won't likely stock very many copies.
Empowered
vol.9 can also be preordered from Dark Horse's retail website here:
www.tfaw.com/Profile/Empowered…
or from Amazon here:
www.amazon.com/Empowered-Volum…
(For the record, I should note that the book will ship a few weeks earlier from DH's site than it will from Amazon.)
Pencils and inks (with my new pal, the PITT Artist Pen) on the piece by me, as seen below; color art by the great

.
Also, I should note that
Empowered Unchained
will be hitting the shelves of your Local Comics Store on April 1. This book collects all the
Empowered
one-shots released between 2009 and 2014 in a single volume, and features some badass work by a team of great Guest Artists: