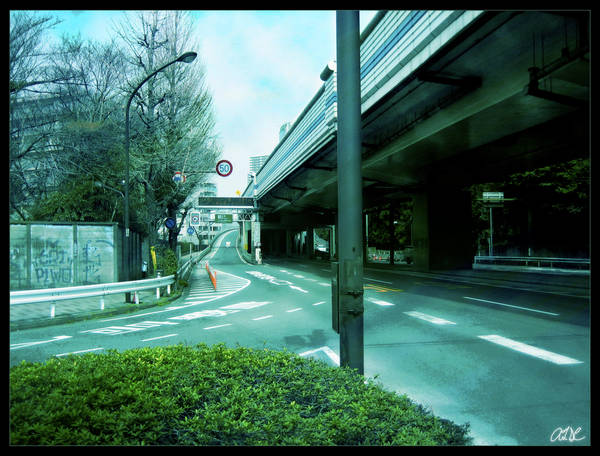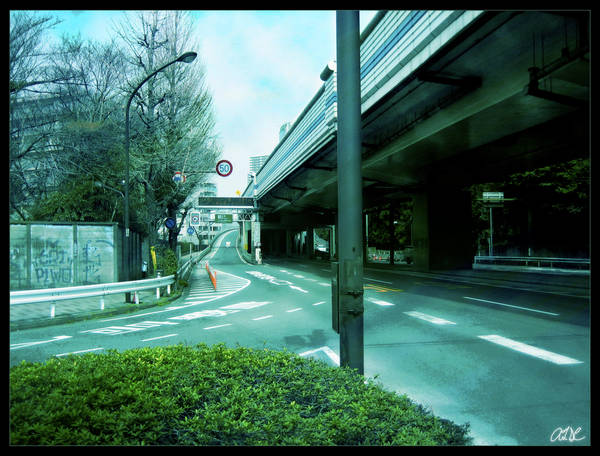 Watch
Based on a photo taken in Tokyo, after walking for some time away from the main tourist areas of the city. The street runs between a school (or was it a park?) and a highway.

turquoise!

[Title originally had japanese characters in it, but had to change it for the DA uploader. Was originally 'Surreal Urban 日本 Japan'. The characters mean 'Japan' (correct me if I'm wrong)]

It really does feel surreal, especially with no-one around. In a place like Tokyo, that must have been difficult to wait for.
Good job!
Reply

Thanks! Yeah, I got lucky with the timing

Tokyo is so big, I think this was one of the side-neighbourhoods. I just started wandering and taking pictures.
Reply