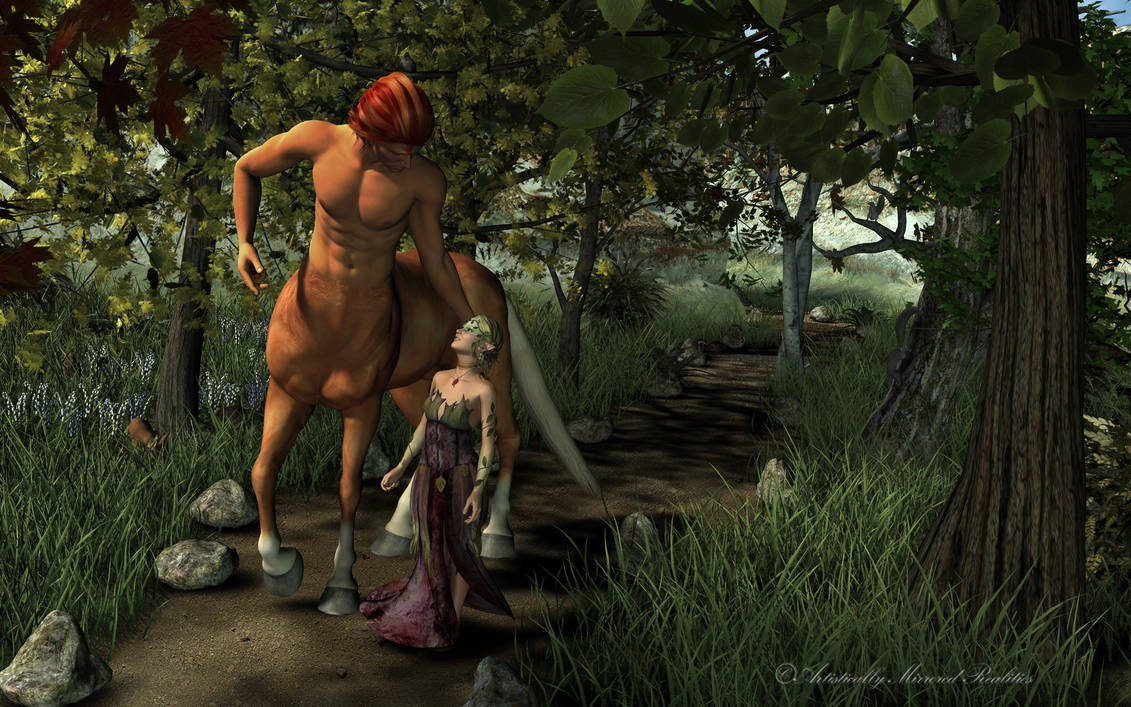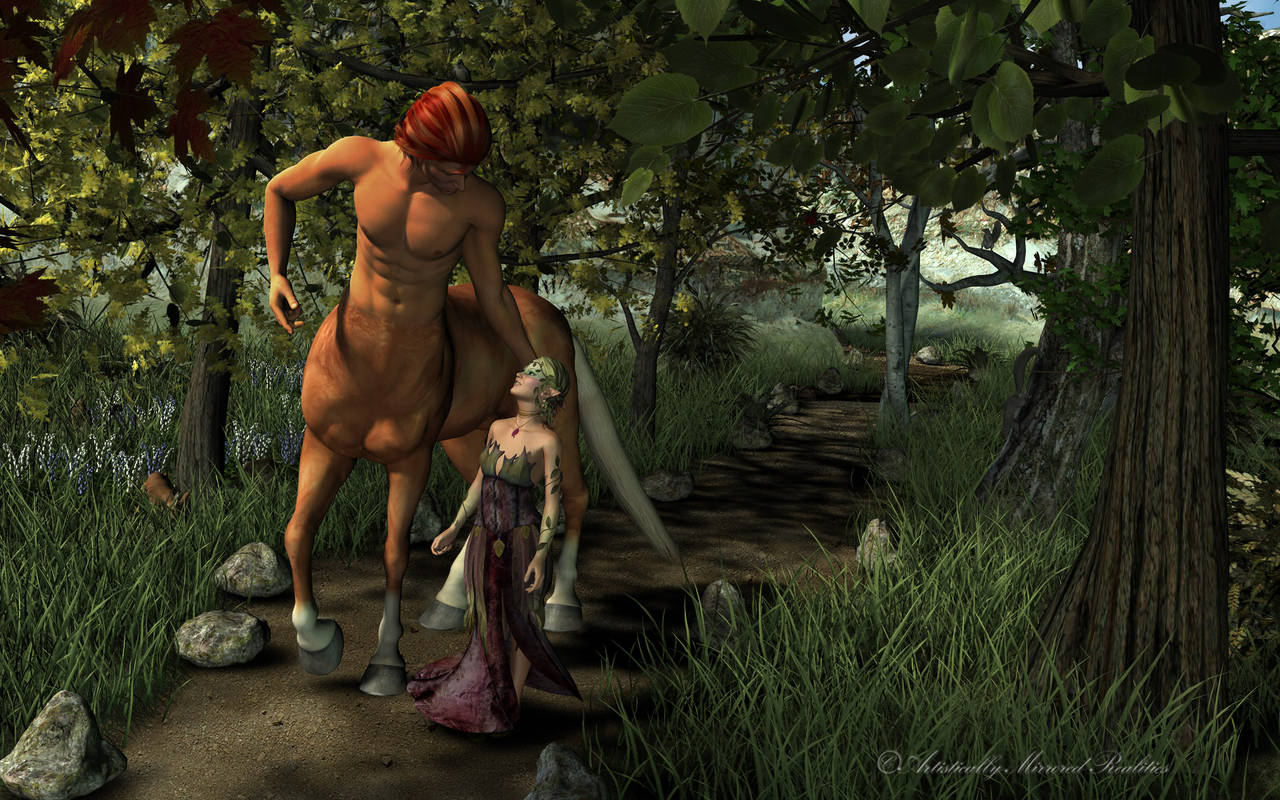 Watch
So here it is, as mentioned in my my Journal. I'm extremely happy with how the plants and environment turned out in this render. I think it might be one of my best renders.
Centaur is about 9' if he's standing up straight. Horse body is standard Drafthorse size or so. The forest sprite is about 5' tall.

Please download to see it in its 1920x1200 size glory.
Ok...I promised you a critique, so here we go...

I know alot of work went into getting the natural scenery just right. And it paid off! You've got a very complex but realistic pathway with a rich mix of flora in place. Lighting is very well done and the shadows/direction of light and the distant/obscure background also are all in agreement. That's an important, as the human eye will pick up those details no matter if the viewer is fully conscious of them or not.
The pair of mythical beings are also well suited to the setting, a possible nymph or dryad in her 'native' environment and a centaur friend. The models are well lit and show a nice, naturalistic lighting mode. Their pose conveys a sense of old friends enjoying a quiet stroll together.
However, this brings me to the only criticism I have of the composition: The centaurs right arm appears to be at a peculiar angle that is a juxtaposition to the otherwise very natural stance and body posture. Otherwise, this is probably one of your best pieces to date, Adam.
The Artist thought this was FAIR
5 out of 5 deviants thought this was fair.