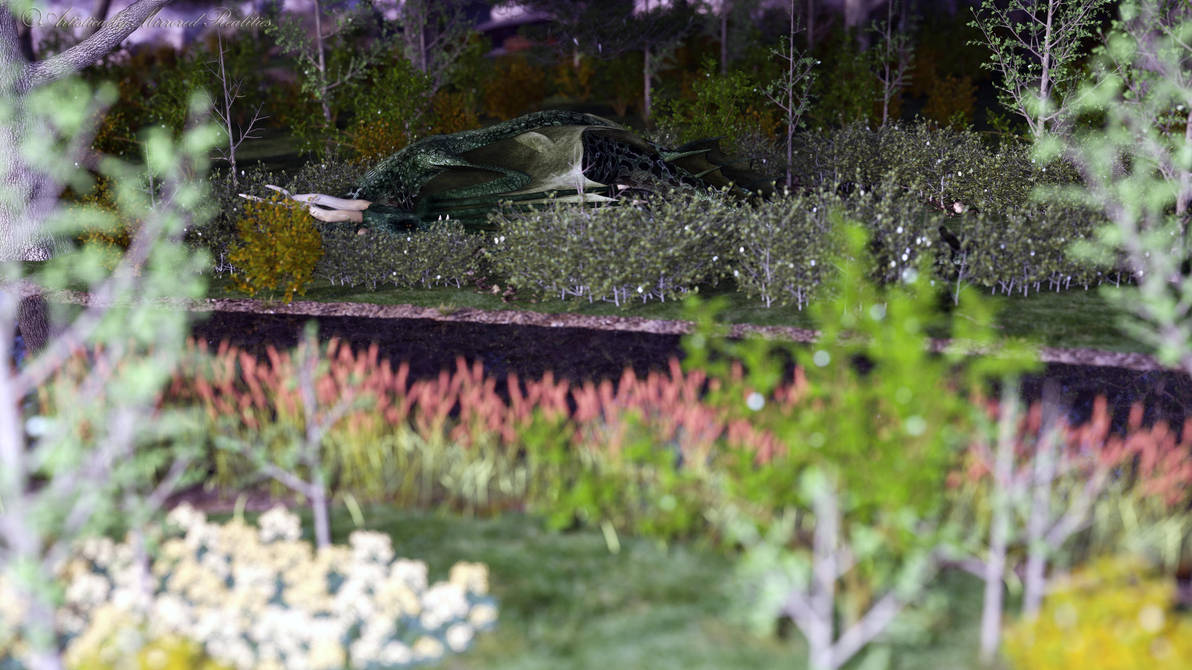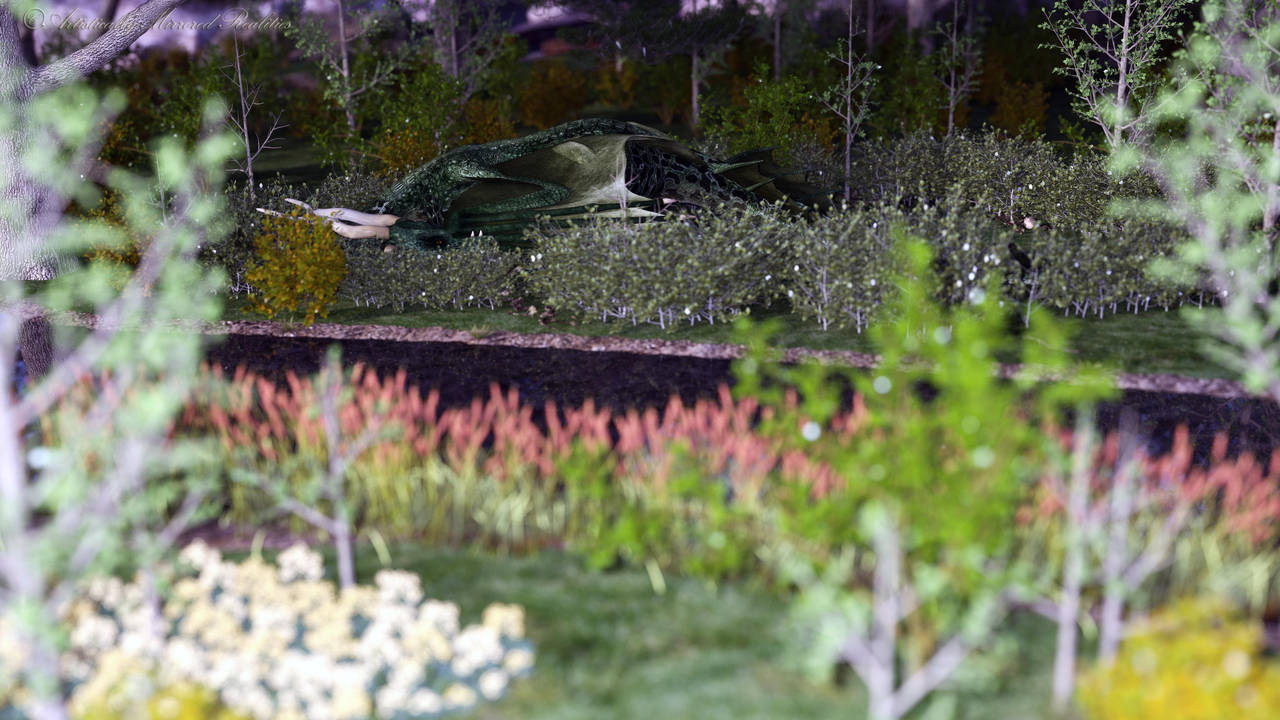 Watch
First official Nvidia Iray render with DS4.8.

The Forest King knows you're watching! @_@

Scene info:
This render uses purchased content. Too many vendors to list, but it's all available at the DAZ marketplace. The ground is a triple layer of planar primitives with various shaders and shader/mixer recipes applied as well as liberal use of DForms. There are 14 adult trees (8 ash, 6 japanese pines), 22 small trees, uncountable weeds and cattails, over 50 flaming katy's, over 200 'bushes', plus the various rocks that make up the background. Took about 2 days of on and off work to put together. Totalling about 8-10 hours of setup.

Technical junk:
27,467,177 Verts (14,583688 Faces)
RAM to load 4.2GB
RAM to render 14.1GB
Time to render w/DOF: 3.35 hours
time to render no DOF: 62 minutes

Rig:
This is basically still the same rig I've used since 2011. It's an i7-3960X based system overclocked to 4.2GHz, liquid cooled with 64GB RAM. Main difference is I've upgraded my GeForce GTX 590 to a GeForce GTX 980-TI.




I thought I was looking at a diorama photo at first. Well done scene!
Reply

Firstly, congrats on the new bundle of joy! Means y'all have a baby now?

Secondly I am totally drooling over your rig man! Yes!
Finally, this is an amazing scene. I can tell it is a Dragon nestled amongst the trees. Its eye is open! ACK!
It is a WOW render man!
Reply

Thanks! Definitely have a new bundle of joy, though new is relative. She's almost 1! :eek:
Reply

Maaaan they get grown and having kids of their own in the blink of an eye. Take lots of pics, ALL will enjoy them down the road!
Reply

Reply

It is sooooooo good to see something new from you!
And a fascinating composition too.
Reply

It's good to be "back"-ish.

. Real life has been great for me but very busy. Have a new bundle of joy to take care of among other things.

Reply