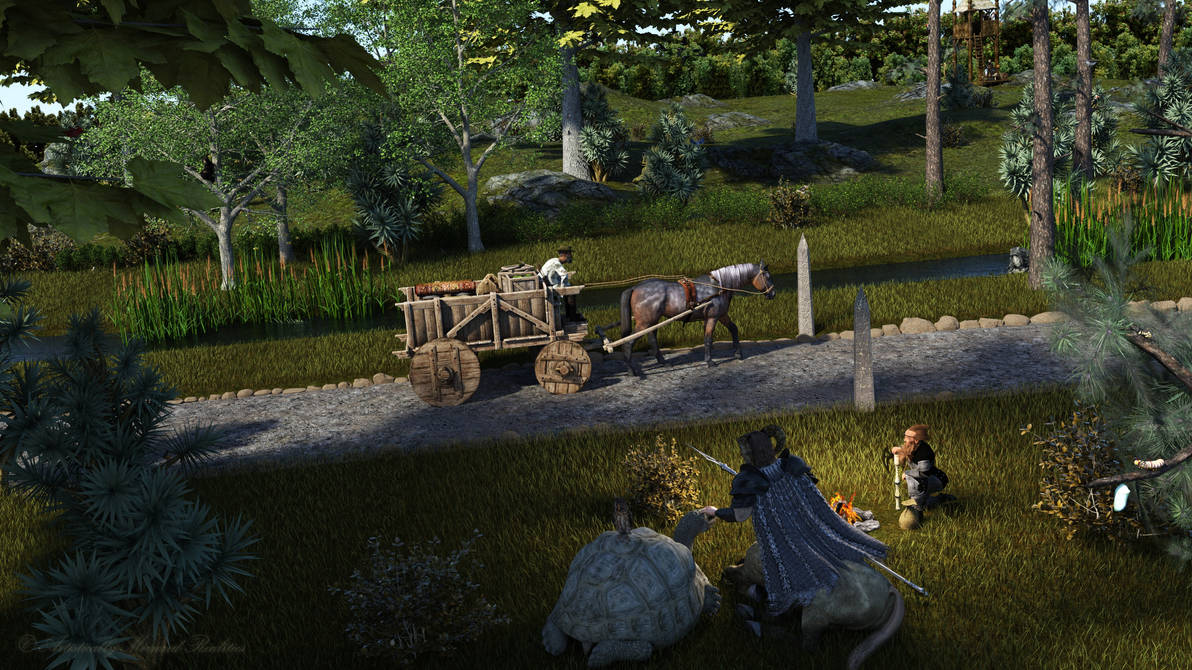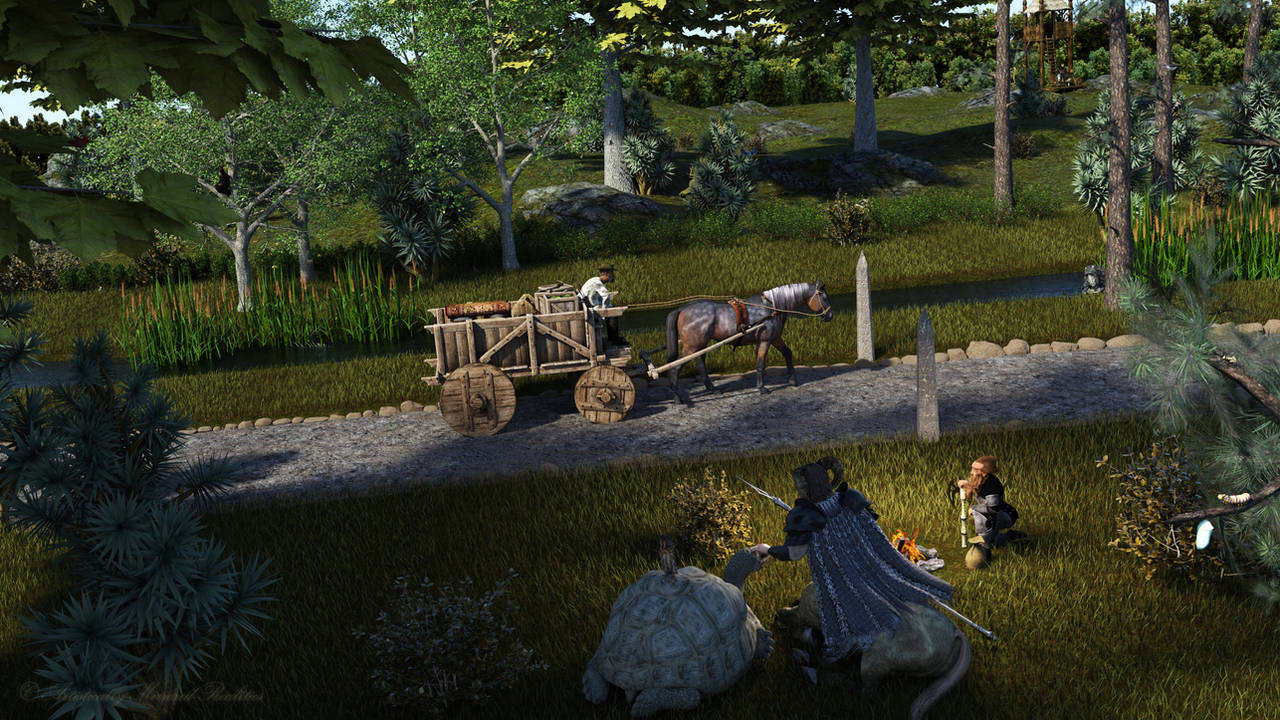 Watch
In all the adventuring, sometimes we forget that goods and produce must get places.

Figured I'd through together something to reflect that. Then it became a challenge. You know, the usual for me.

5 Genesis Characters
10 Crows
10 Songbirds
1 Owl
1 Tortoise
1 Faerie Dragon
1 Dragon 3
1 Dorpodon
1 Horse 2
1 Horse 1
A whole bunch of insects (I forget how many) but there are wasps, a couple of spiders, a cocoon, a caterpillar

Probably some more stuff.

I let it render in Iray for 4 hours.

Download for 3840x2160 to try and find them all.

Signature is the only post working.