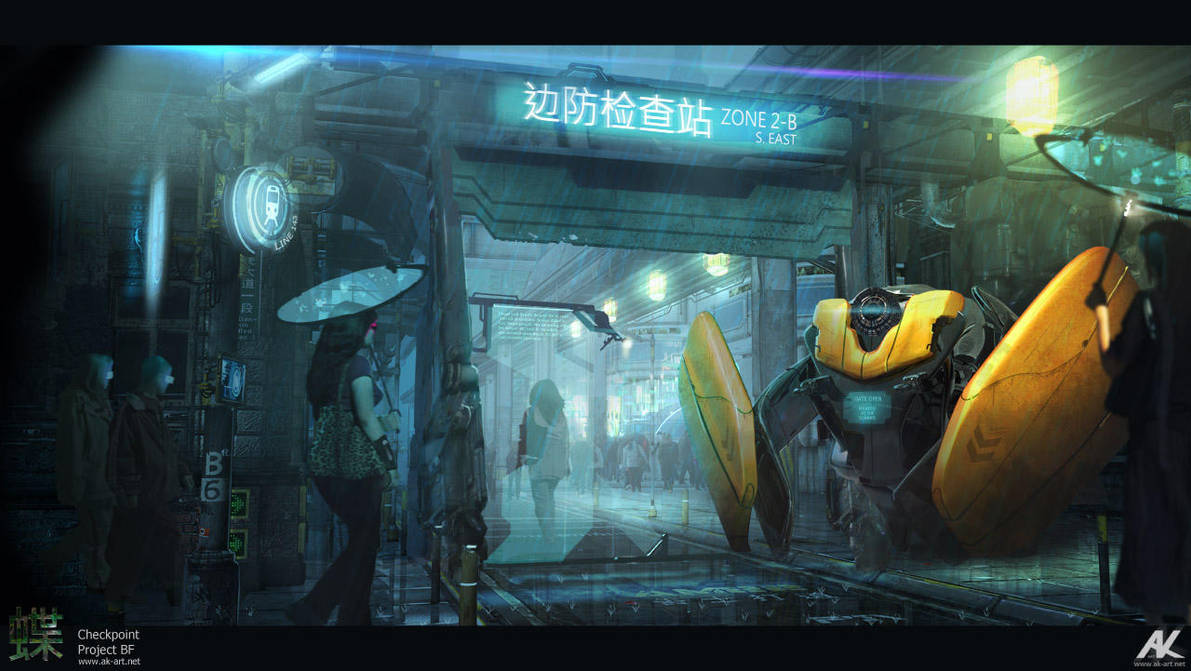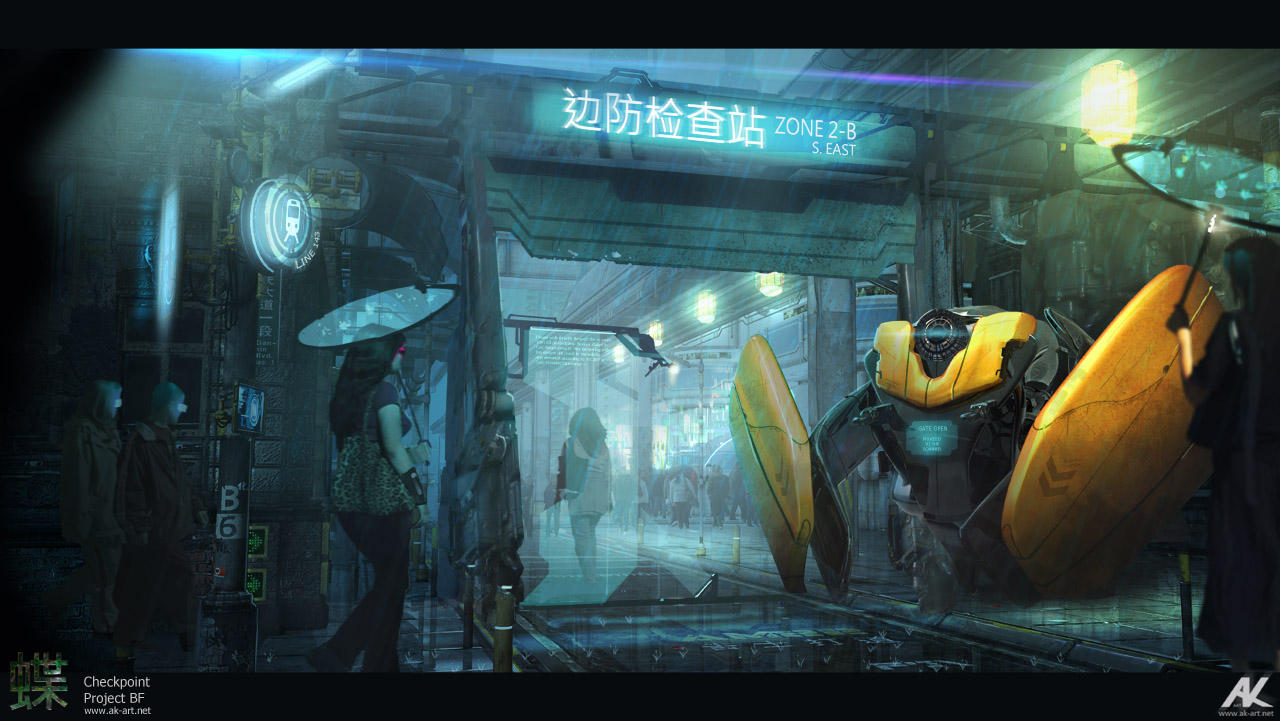 Watch
Project BF, image 9: Checkpoint
Travel between levels and zones of the city is restricted and security check is required. Since every criminal offense is registered in a police database, checkpoints are pretty efficient way to keep offenders confined to their respective zones. If you try some funny stuff, the sentry-bot will take care of you, so to speak.
About the project:
-----------------
'Butterfly' is my long-term personal project that started as a sf/cyberpunk point-and-click adventure game back in 2009.
Here
you can read an actual interview about it and see some old concepts - that's when I started with digital painting

Since I don't have any more time for its development, I decided to tell the story in a series of concepts, maybe finalized with a downloadable mini-artbook. We'll see

The story, set in Shanghai, in the year 2099, when androids stand for almost 1/3 of the general population. An undercover agent of a major corporation, ZEN Technologies, is sent on a mission to recover a stolen prototype of an AI module. In order to track the thief, he has to lurk into the deepest and oldest areas of megalopolis.