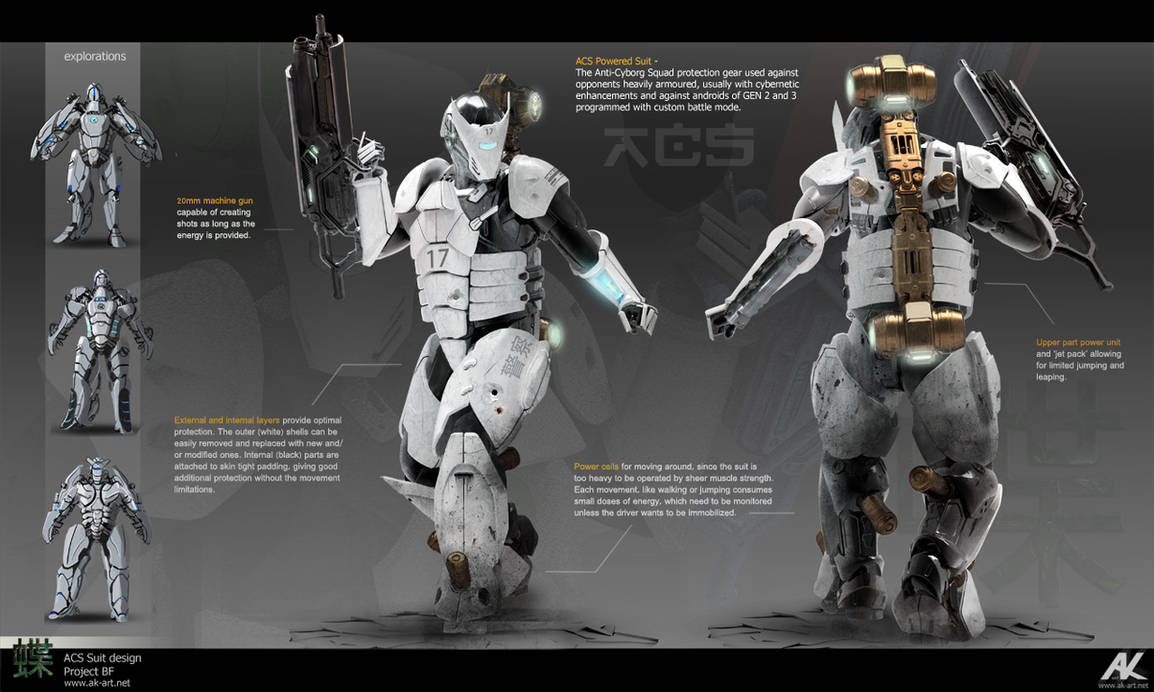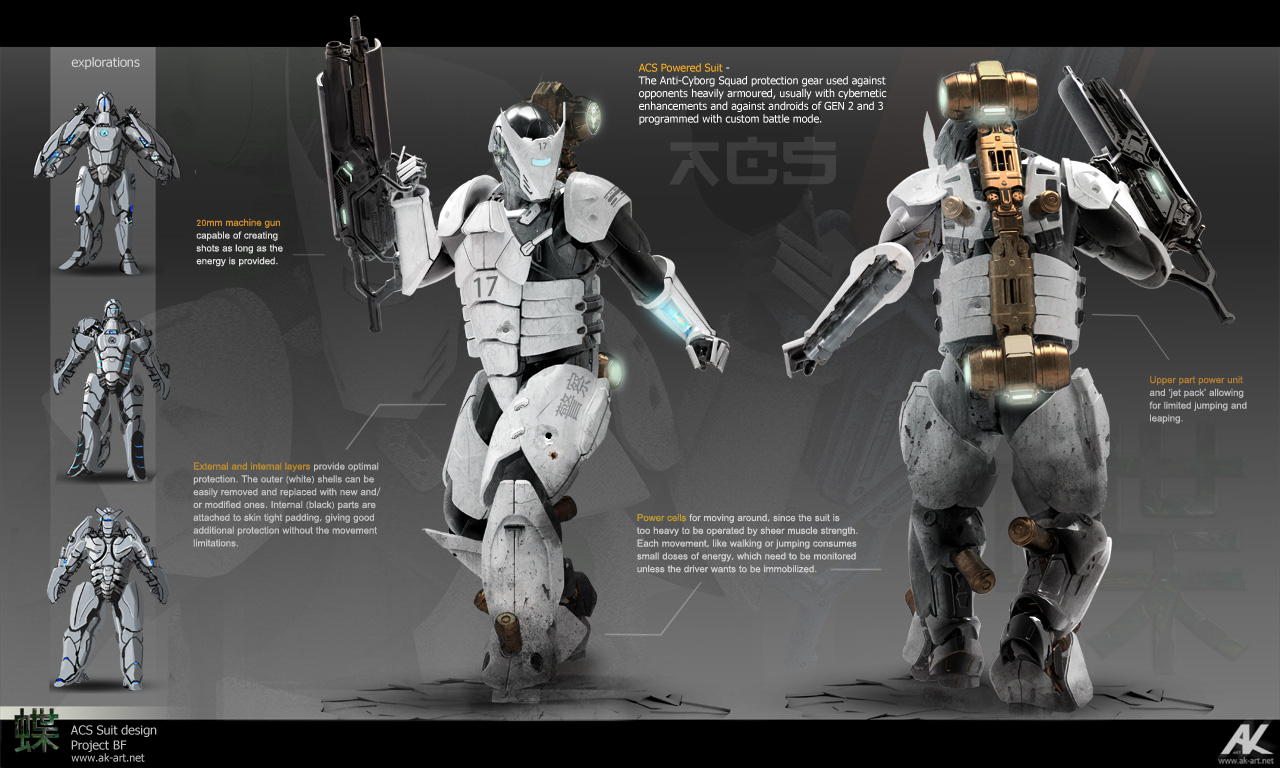 Watch
Project BF, image 7: ACS Suit design
A closer look at the suit and its various parts. As you can see, it's pretty heavy and need some additional boosters for the driver to walk (or even jump) around. As long as they are full, you're good to go, so if you don't want to turn into a fancy monument, watch your energy levels!
About the project:
----------------------
'Butterfly' is my long-term personal project that started as a sf/cyberpunk point-and-click adventure game back in 2009.
Here
you can read an actual interview about it and see some old concepts - that's when I started with digital painting

Since I don't have any more time for its development, I decided to tell the story in a series of concepts, maybe finalized with a downloadable mini-artbook. We'll see

The story, set in Shanghai, in the year 2099, when androids stand for almost 1/3 of the general population. An undercover agent of a major corporation, ZEN Technologies, is sent on a mission to recover a stolen prototype of an AI module. In order to track the thief, he has to lurk into the deepest and oldest areas of megalopolis.