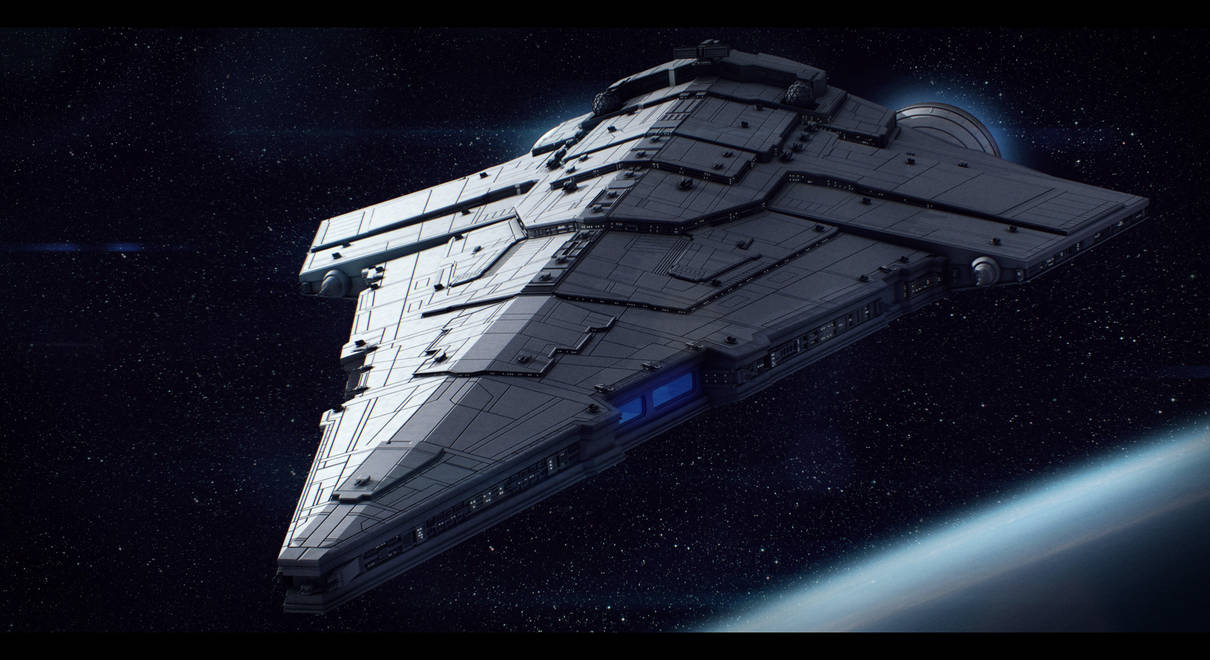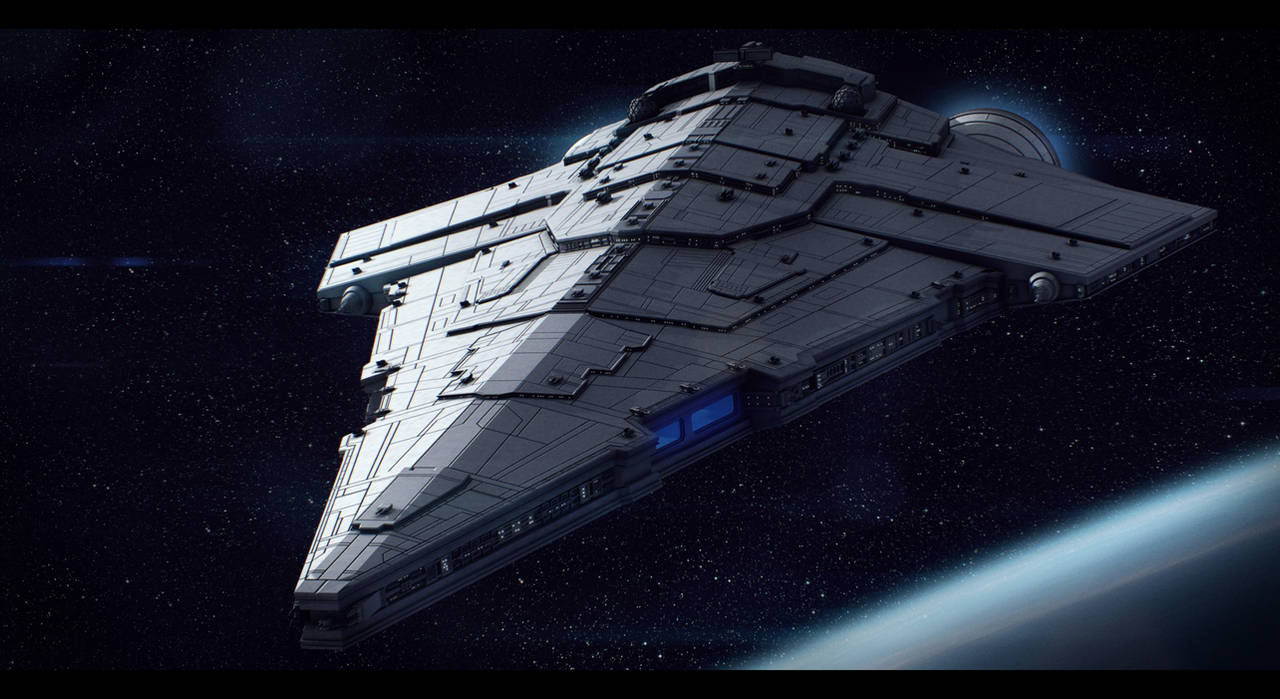 Watch
Commissioned work of an Imperial War Galleon Class Star Destroyer.
3D render made for:

Support my Patreon if you want to see more original projects from me

www.patreon.com/user?u=4188639
If you're interested in commissions, please visit this page:
fav.me/d4y3k35
A great interpretation of the Star wars imperial star destroyer, while staying true to the character of the original vessels you add a whole new level of interesting functionality to this.

While I am scoring the originality of this work low, due to the fact the image is based off of star wars I would like it to be recognized that this does not hamper the beauty of this design

The mesh its self is well thought out, a masterful build with no visible impurities. As I do not know the number of polygons I can not comment on the game "friendliness"

The uv wrapping is seamless, on that I would like to applaud you, especially due to the (seemingly) complexity of the geometry.

The texture is somewhat lacking however, while what is already present is great, especially the placement of portholes (lights), When I (I would like to stress the 'I' ) look at this it feels just a tad bland. Perhaps an insignia or battle scars could rectify this issue.

The background is well made, I am going to assume that it is an equirectangular image. The size and density of the star fields is perfect. The planets placement is also quite well thought out.

The lighting is very well done, especially with the inclusion of bounce light from the planet surface. The overblown light on the ship adds to the flavor of the scene along with the subtle flare, (well placed).

It can bee seen that you have spent a lot of time on this and your commissioner should be very happy. Well done sir.
The Artist thought this was FAIR
34 out of 37 deviants thought this was fair.
Though I will not be able to critique the technical aspect of the deviation I will, as a huge Star Wars fan, critique the feel of it.
Long story short: I love it.
It's not the usual star destroyer, it looks smaller and smoother. You can't see all the "little tiny" buildings made by weaponry, sensor stations or such but maybe they're retractable?
It looks like this ship could be used for stealth operations and its huge reactors on the back should give her the right power to bolt away when needed.
Well, I really wouldn't like meeting this lady when leaving my home planet.

Last thing: I love the lighting of the scene. It makes you wonder what is going to happen...
The Artist thought this was FAIR
17 out of 17 deviants thought this was fair.