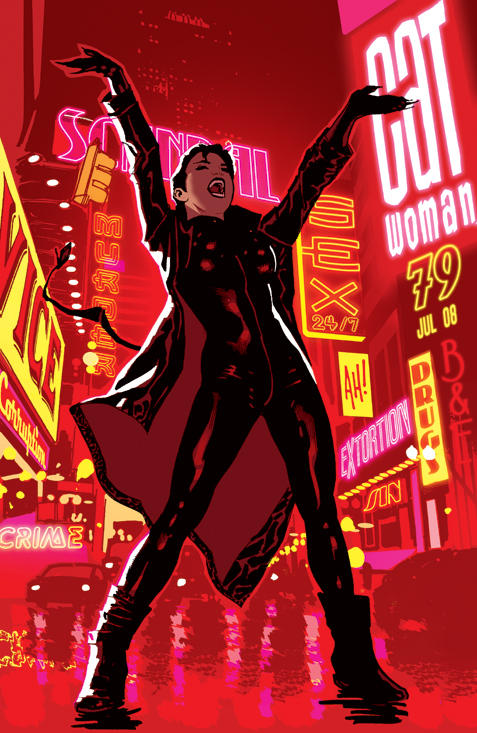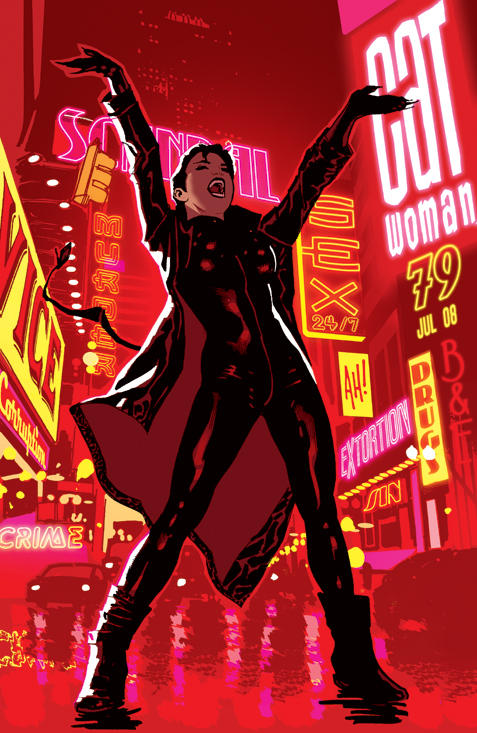 Watch
OK, let's call this Rough Sunday. I'm going to post a few peices that are not as polished as my regular work; they fall somewhere in between finished work and con sketches.

Catwoman 79. This is about as rough as it gets. Because of scheduling problems (meaning: I was behind on everything), I didn't have time to do this cover. So, I colored my prelim and handed it in. Thinking it intentional, everyone at DC liked my 'rougher approach'. Yikes.

This prelim was done on animation paper with Pitt pens, and then scanned and colored in Photoshop (where all the lettering was slapped together).

I really wanted to go all-out on this one, but wasn't able to. Looking at it now, it does have a nice rough quality that my admittedly anal work us missing. Maybe someday I'll grow some balls and do more work like this.

I loved the concept they let me go for on this. Selina returns to Gotham from a long adventure abroad (i.e. outer space) and is overjoyed to be home, in a "THAT'S ENTERTAINMENT!" musical number kind of way. But since she's back in Gotham City, the worst city in the world, it's chock full of your daily FDA dose of irony.