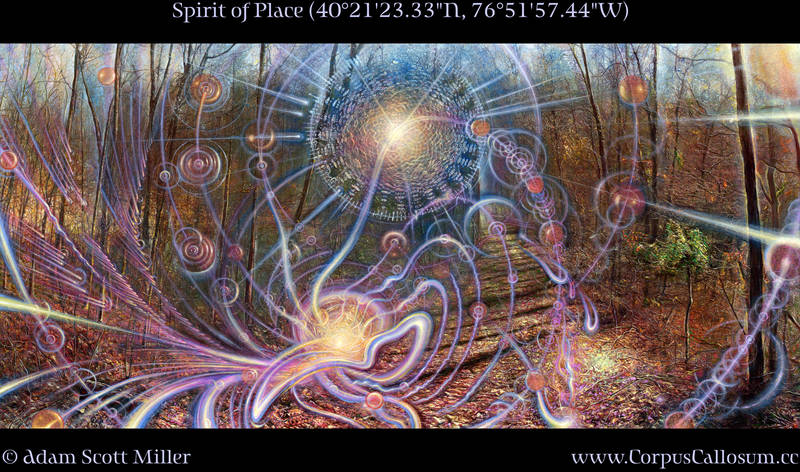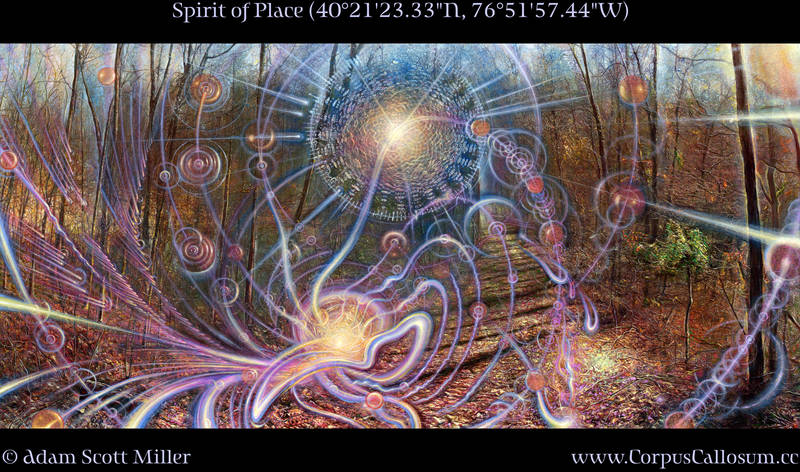 Watch
Oil, acrylic, ink, pastel, pencil on 20 x 40 in. canvas. 2010.
310 hours.
The vision was at Boyd Big Tree Conservation Area in Harrisburg, PA in mid-November '09. Hiked out and found the spot, plein-air painted the scene for several hours in oils and nearing twilight this came to me in a receptive, meditative flow. Recorded originally in sketch, notes, photograph and memory.

NOTE: This is, by far, the most detailed and technically adept painting I have ever made.