It's 2019and Unstable Reactor is at it again!
Here's the link to the contest:

Winter Giveaway 3000 Points! (Open, Mine)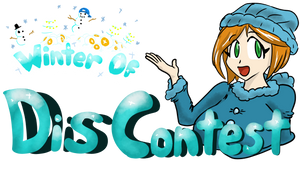 Click Here to Enter!
What up DeviantArt? Back at it again with another giveaway, punny title notwithstanding, and I want y'all to be a part of it! Check it out and take a shot at winning!

Once you've entered, be sure to comment below and tag friends so they can have a shot too!

(This time I simplified the entry format using Google Forms, since it's been pretty complicated in the past)
GIVEAWAY ENDS ON FEBRUARY 28th, 2019
Enter for a chance to be 3000 points richer or for a free sketch by UnstableReactor himself.
I'm already tagging

,

and :super-megamanx2:.