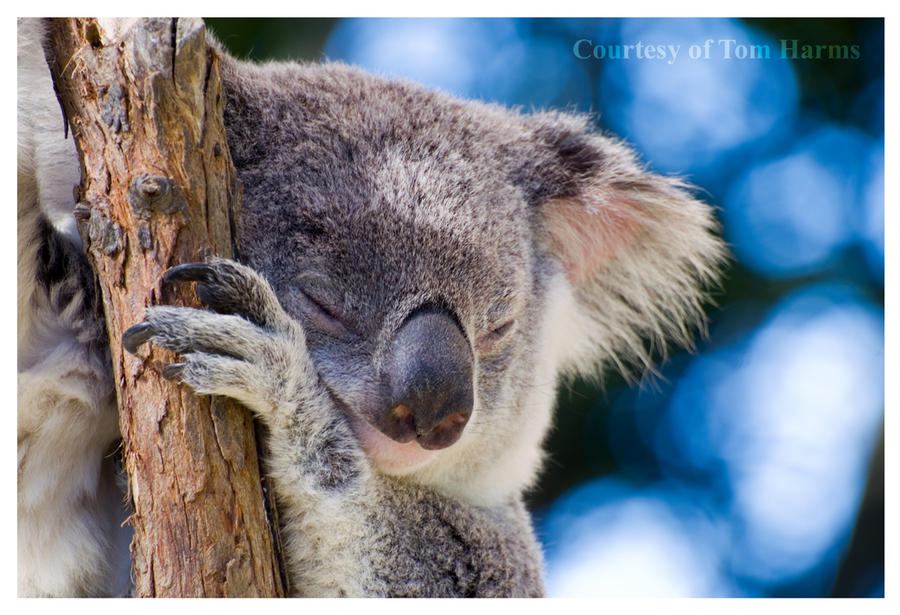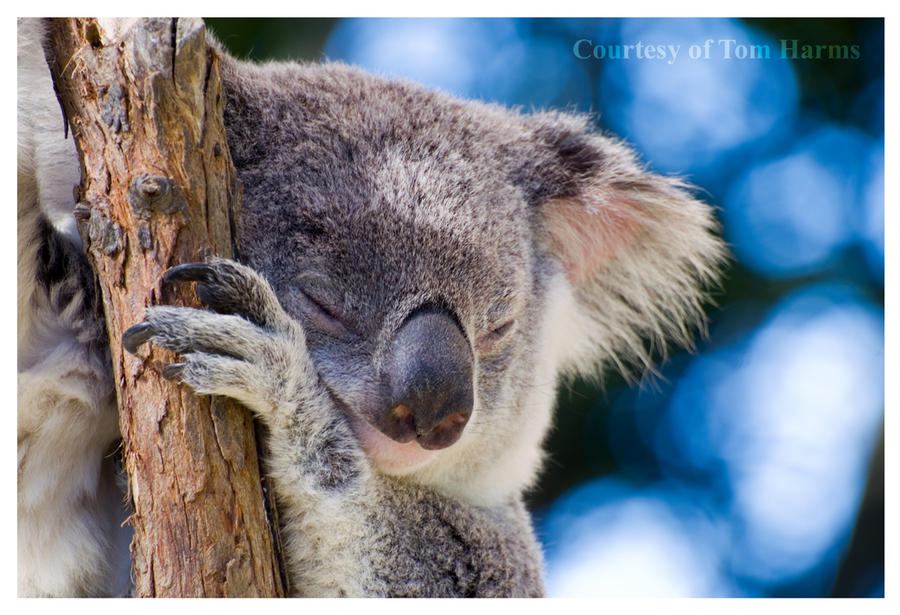 Watch
I named this photo after one of the first two koalas given to the San Diego Zoo as a gift from the children of Sydney to the children of San Diego in 1925 - Snugglepot and Cuddlepie. I took this photo with my Nikon 300mm lens at the
Taronga Zoo
in Sydney, Australia. The blue and green in the background are the sky and trees.

Selected by Ex-po-zure as one of the Best of 2007
[link]
**More Interesting Facts**
- Its large nose and sensitive hairs enables the koala to detect differences in smell between different eucalyptus leaves, ensuring that its diet consists of only the best of the bunch.
- Cheek pouches allow it to store food not yet chewed while moving to a safer or more protected location.
- Koalas don't normally need to drink as they get all the moisture they need from the gumleaves. However they can drink if necessary. The common name 'Koala' is an Aboriginal word meaning "no drink."
- Koalas fur is different in different parts of Australia. In the southern parts of Australia it is longer and shaggier than in the north in order to keep them warm in the cold southern winters.
- Koalas can live as long as 17 years.
For more interesting facts, see my only other Koala photo,
Koolewong
.