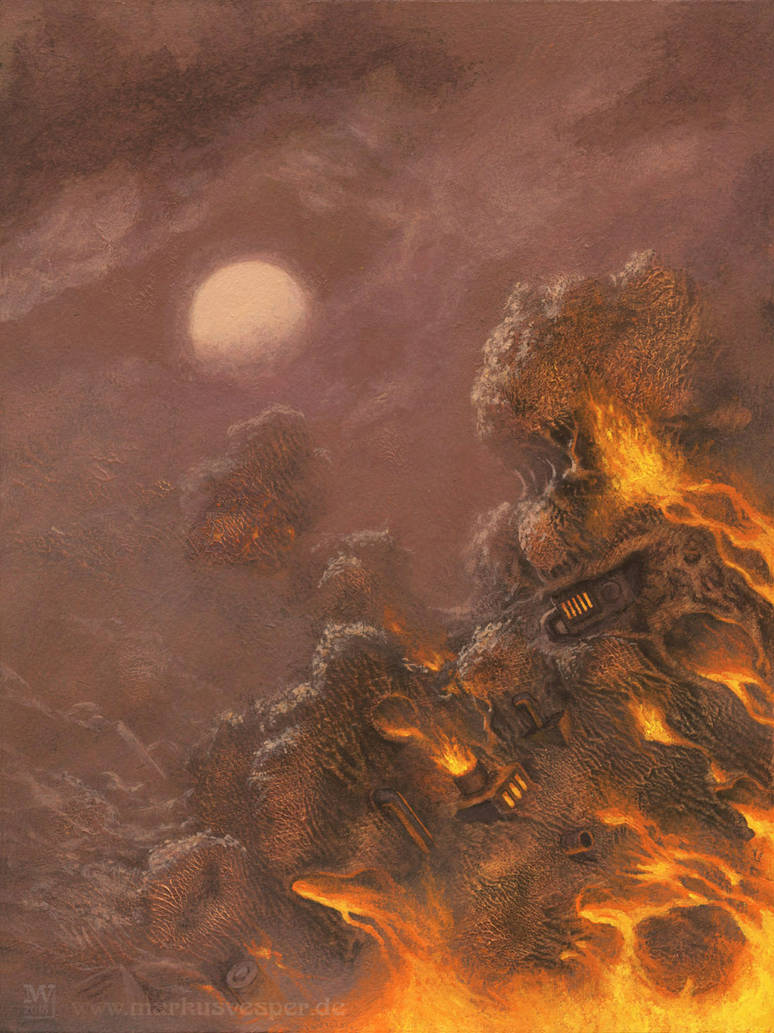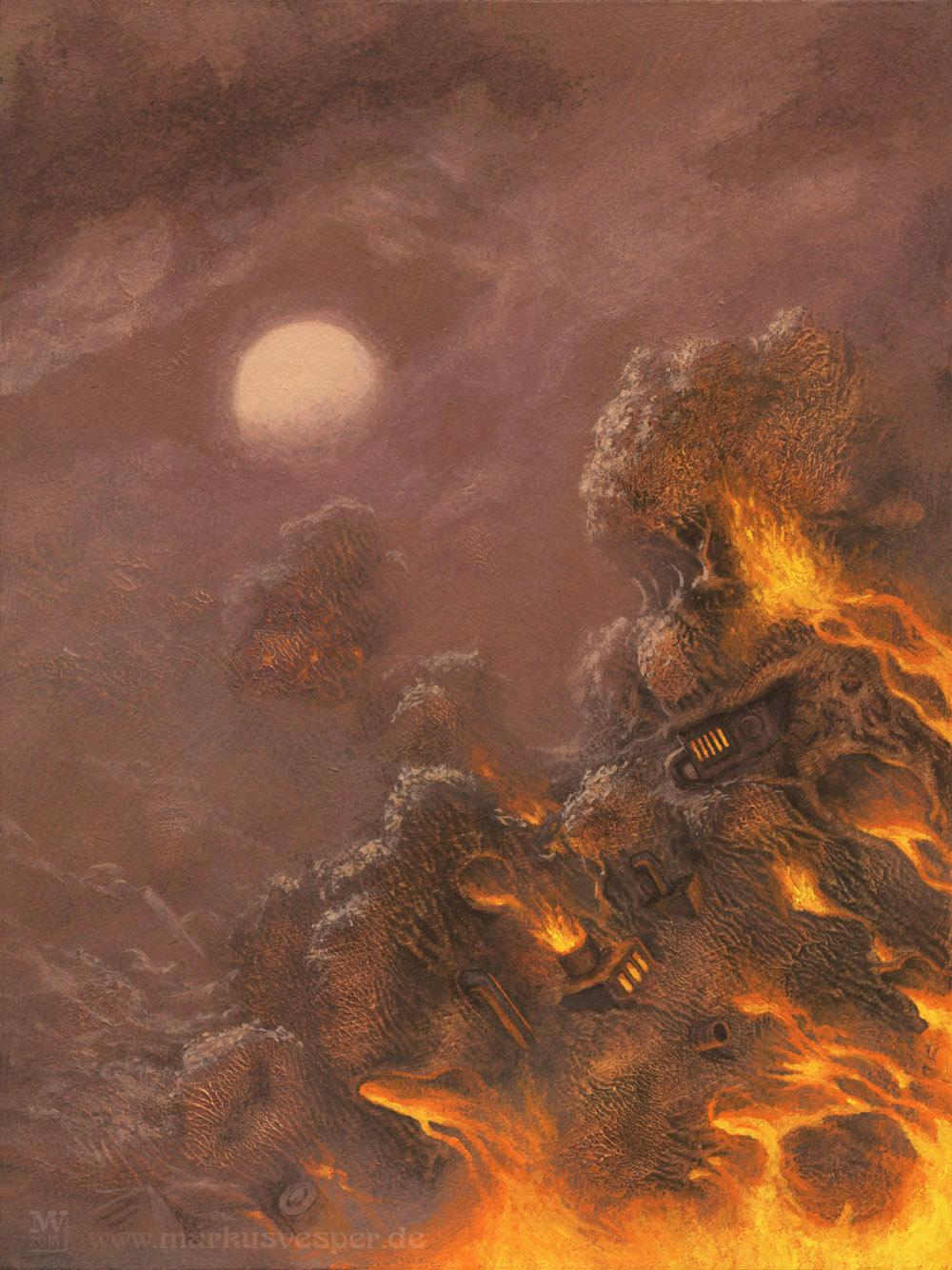 Watch
I actually don't have a title for this.
It's a rather small painting I've finished this week.
This started as an experiment - I tried a new technique to get some detailed random textures: my first decalcomonia.
Then I painted over it and covered many of the areas with what just came into my mind.
Acrylics on watercolour cardboard, 24 cm x 32 cm

Could have named it Infernal Engine. Sounds metal as fuck!
Reply

Thanks!
Btw, I've just ordered the recent double-cd version of the album you use as your profile pic (already have the original vinyl).
Reply

This is wonderful..Love the texture it created and how they influenced your imagination.. great piece !
Reply

I have a hard time finding names for my art as well. It's always a pleasure to see new art from you, Markus! I had never heard the term decalcomonia before, does this mean you took various parts of drawings and re-arranged/glued them to another surface, and then painted over them? No matter what, I love the atmospheric effects- it is hard not to be reminded of the hellish wildfires going on in the world right now.
Reply

Reply

I appreciate the information, I am a little surprised this technique's existence has eluded me for all these years!

I had been experimenting with making random shapes with the brush and then finding forms in it, but this is so much more intriguing. Some of the examples I found on Youtube produced amazing results which would be near impossible to create by hand... or at least it would take forever to render.
Reply

Yes, it leads to interesting results and on this painting of mine, the textures are so fine and detailed, I wouldn't have managed it to paint them with a brush.
Reply

Reply

This art is so beautiful, it speaks a thousand words while having no specific message and I am very thankful you made it. You did a great job, thank you for this masterpiece!
Reply

Reply

Reply

Reply