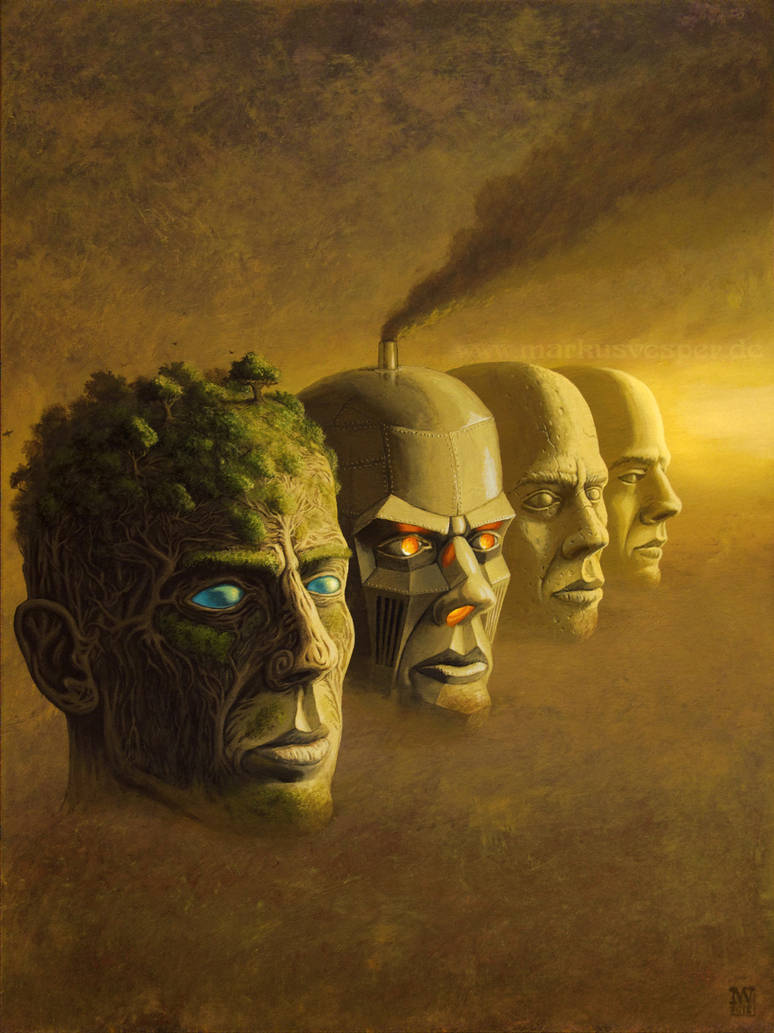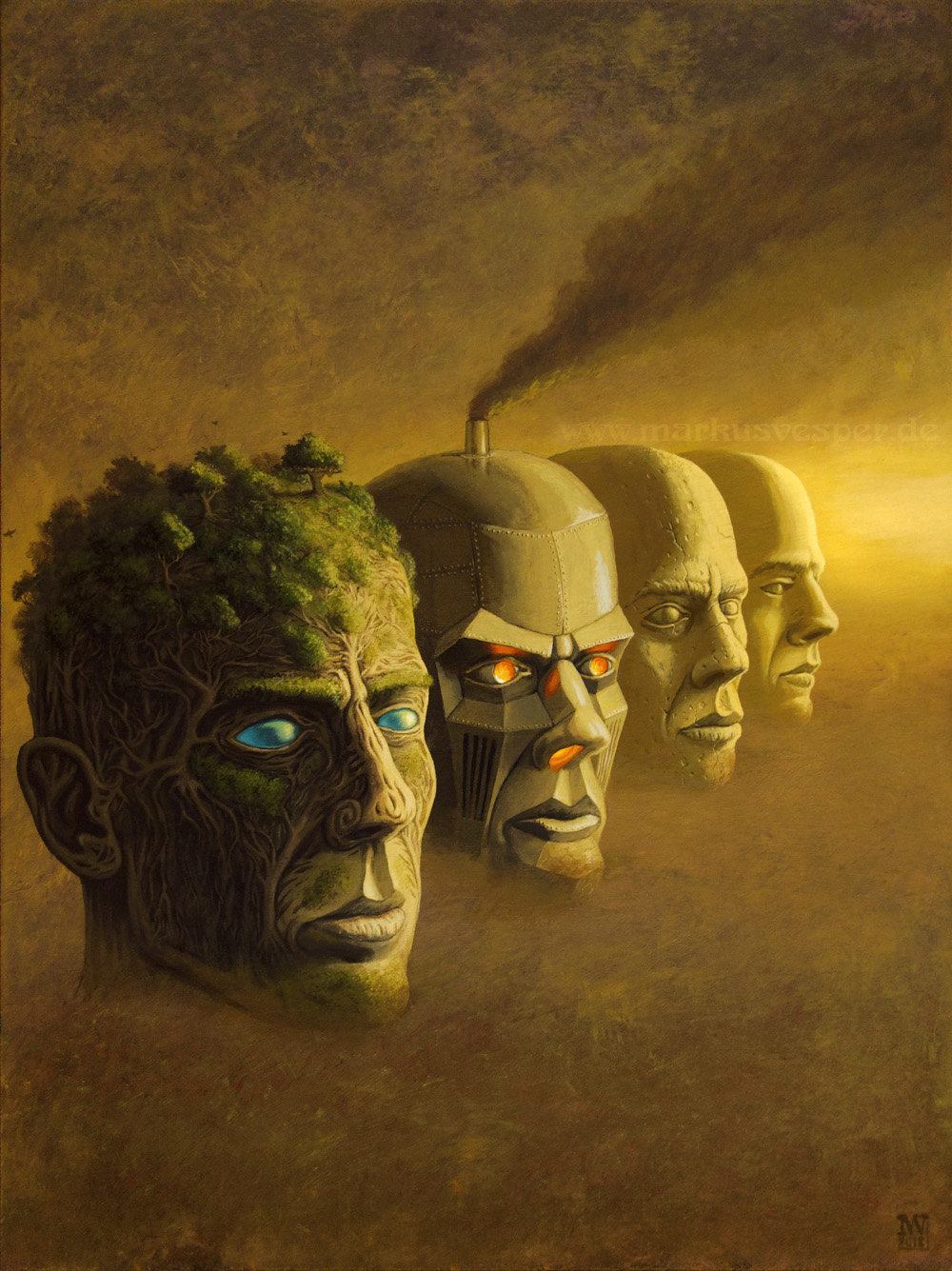 Watch
Acrylics on stretched canvas 60 cm x 80 cm, painted in November 2017 and January 2018

A very convincing work. It shows a lot of skills. The observer gets a lot to think about.
Reply

Reply

forest, industry, stone? and?
Reply

In fact, I haven't determined exactly what it is supposed to be. Maybe air, if that makes sense...

Reply

Worlds of inner churning realms
Manifesting inner helms of
Men-machines as shaped by thoughts
Reflected in the face-clad boats
Of purpose, value, will's pursuit
Inner reality to suit...

-- Silver Rajah of Sophiastan
Reply

Reply

Reminds me of the Colossal heads. Not the Easter Island ones but the ones that the Olmech made, thag one civilization that disappeared off the face of the earth without a trace
Reply

Cool, I didn't know about the heads, but I just found some photos! Really interesting and almost unbelievable, that these are about 3000 years old!
Reply

Ayy this is awesome! I aspecialy love the front one ... trees are badass XD
Reply