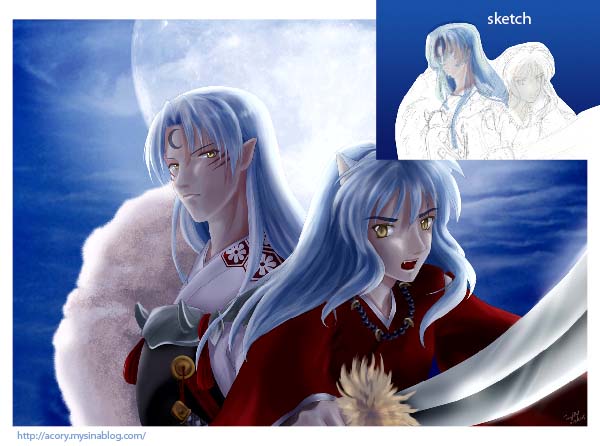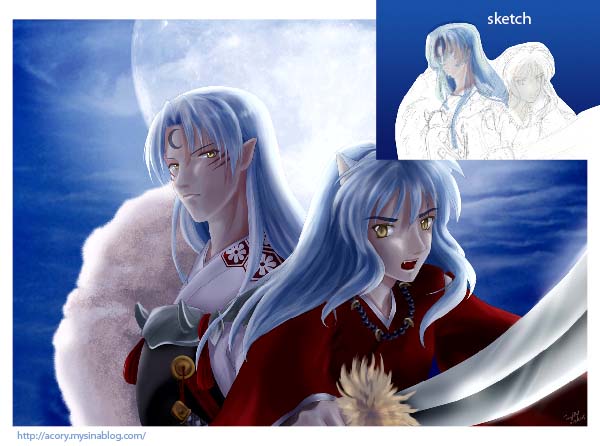 my painting is not good! Is to participate in a contest, but finished second. orz

I like it! Putting the moon behind them makes it very difficult to shade properly, so I can see how much work went into it.
And don't worry about finishing second. There are other contests to enter!

Reply

your paiting not good? this work is awesome! so your painting is good

Reply