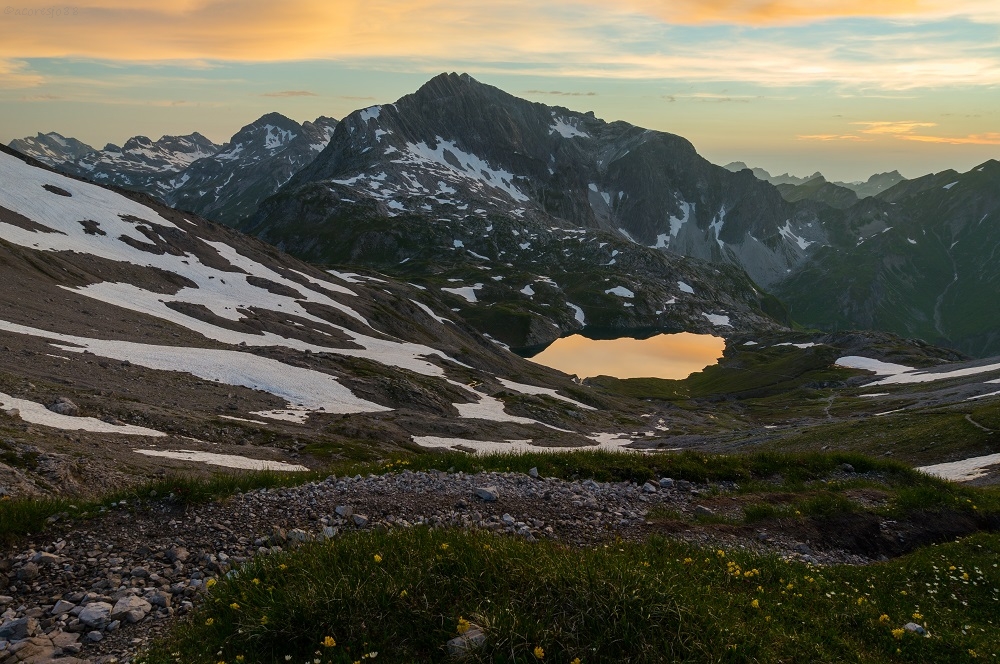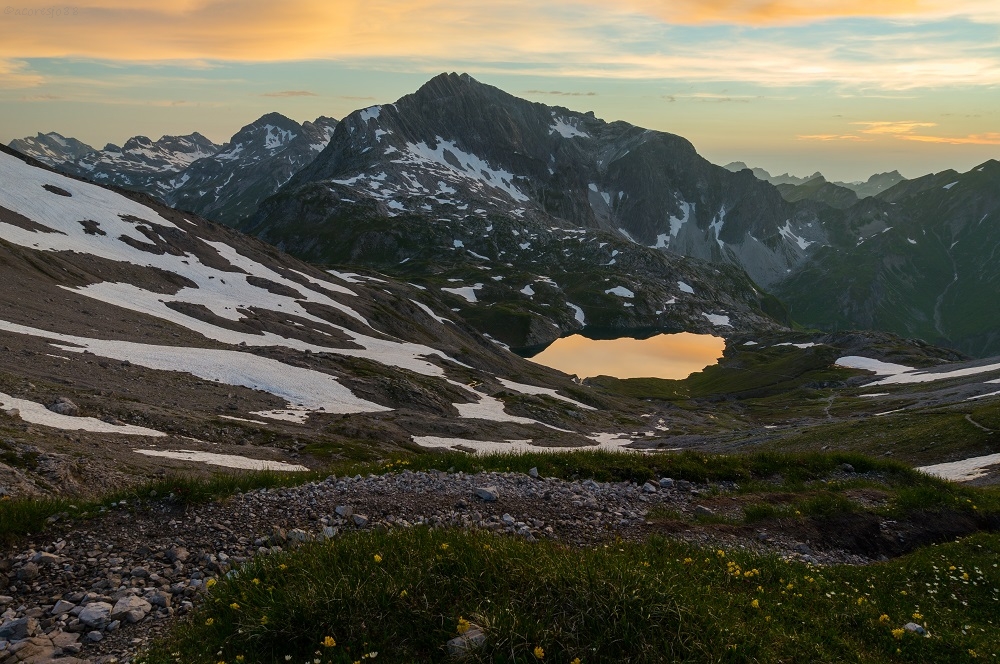 Watch
...and go to the mountains. Very nice hike with some fellow photographers this weekend. Picture was taken above the Butzensee lake in the Lechquellen mountains in Vorarlberg, Austria.
Featured:
fav.me/d90i9er
Featured:
fav.me/d945gl5

a nice distraction from the intense heat here in south Georgia (USA)
Reply

fantastic shot

Reply

beautiful capture

The orange glow of the sunset in the lake is a wonderful element

Reply

Reply

Oh yeah! That one might actually be better! You should post it on dA too

Reply

I might do that. Fuck 500px, I can´t get seem to get 20 likes for a picture like that. It´s getting worse and worse. I might actually leave it and spend more time here...
Reply

Perfect location to evade this heat wave....
Reply

Very beautiful. I love the lighting and the craggy peaks.
Reply

Also bei uns in den Fr. Alpen war's auch auf 2500m unerträglich, gerade weil man ohne Bäume und Schatten der Sonne nicht entkommen kann.
Reply

Wir sind ja erst spät los- und früh wieder heimgegangen

Die Mittagshitze packt man momentan wohl auch im Gebirge nicht...
Reply

Beautiful, such a reward for your hike.
Reply