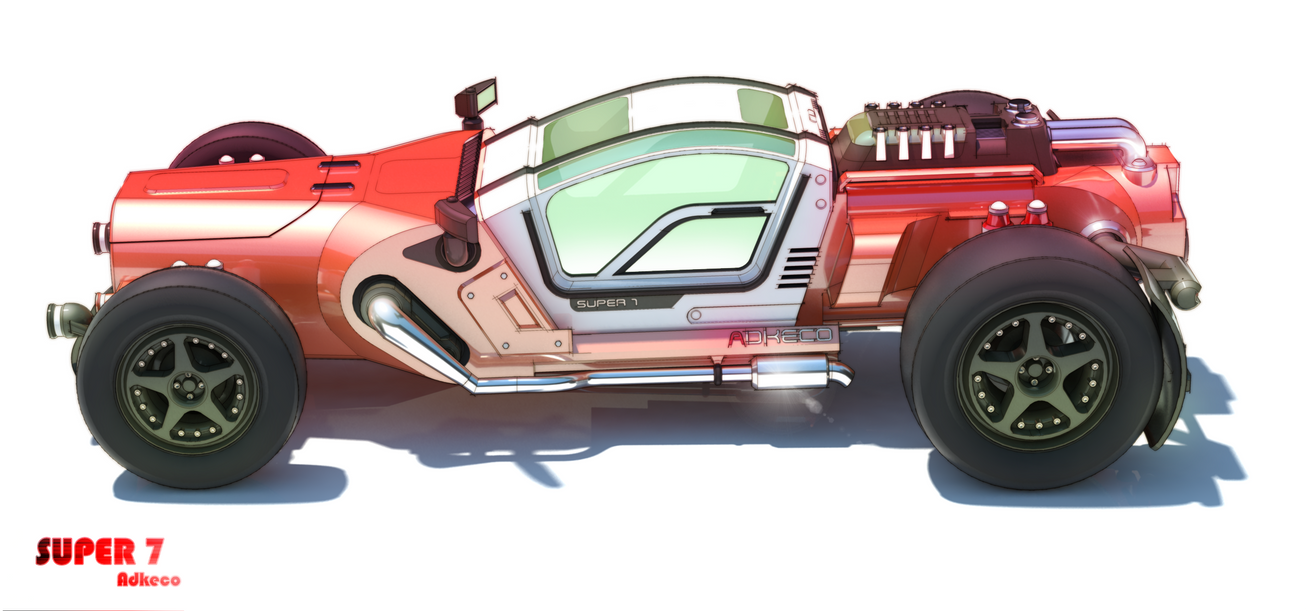 Watch
Sketchup, VRay and PS. Will post more angles tomorrow..

Reply

I love all the shapes and details artists create. c:
Reply

Those rims remind of the wheels Hot Wheels uses for most of their models.
Reply

Yeah I got a set of Compomotive MOs for my Citroen the other month and I really like just the stock looking 5 spoke

Reply

Kinda looks like something Hot Wheels would make too, did you ever think of selling that design cause I think they'd like it.
Reply

It looks like a Caterham, a buggy, a hotrod, and a old formula one mixed together

And that's awesome

Reply

Should've called it the Super 9, as it doesn't completely look like a Super 7 and it definitely looks a whole lot better than a Super 8 motel
Reply