Pusa/female/25/INFJ/I-like-you-sexual pride!
Just a young illustrator who is fresh out of college and figuring out what to do next. Currently working as a graphic designer in some tourist town in Ohio. I'm a really really shy person in real life so don't be afraid to talk to me. I don't bite. I plomise. But please understand that I don't respond right away usually. I have pretty bad anxiety that I'm just starting to recover from.
I post the occasional small technicolored horse, the key word being occasional. If you can't even handle that, go away.
I love having a deviantART account! DeviantART is a dirty little place filled with dirty little people, but I love it anyway.


My Best Friends (I love you guys!)







My inspirations:
















Fucking awesome stamp makers. I don't watch a lot of stamp makers, but when I do, they're fucking awesome






Art Status:
Trades: Only if I ask you.
Collabs: Only if I ask you.
Requests: NEVER! So don't ask.
Point Commissions: Dunno yet.
Paypal Commissions: Oh yes. Though if by some miracle someone wants to commission me professionally, just note me and ask for my email address and we can talk there.
Also PLEASE don't thank me for shit. Just send a llama or something in return.
Software: Paint Tool Sai and Photoshop CC with a Cintiq 13hd.
Likes: Pokemon, Monty Python, 30s cartoons, Pomeranians, Greek Mythology, unicorns, and sex and violence.
Dislikes: Being stabbed, drying off with a wet towel, explaining things on tests, Donald Trump
Current Residence: I'm on a motherfucking camel in the motherfucking desert
Favorite genre of music: Electro Swing
Favorite style of art: Needlefelting, digital paintings
Wallpaper of choice: This Paranoia Agent one I found
Skin of choice: Tattooed
Favorite animal: Bats
Favorite cartoon character: Oswald the Lucky Rabbit, Rarity, and Bender
Personal Quote: If you weren't already dead to me, I'd kill you myself.
Which My Little Pony Are You?
Hosted By theOtaku.com:
Anime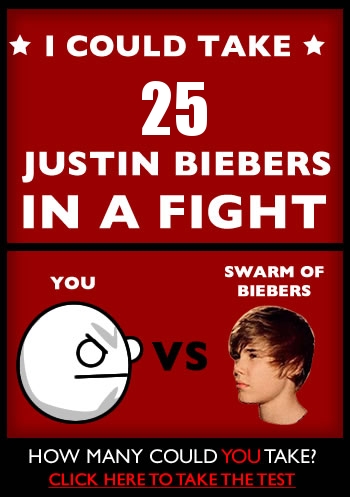 Created by Oatmeal
What Disney Villain Are You?
Hosted By theOtaku.com:
Anime
What Animal Are You?
Hosted By theOtaku.com:
Anime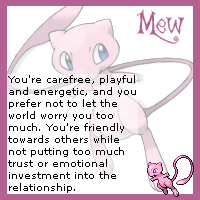 That's all, fuckers!
Favourite Visual Artist
John Kricfalusi, Glen Keane, Ralph Bakshi, Don Bluth, Lauren Faust, Barbara Canepa, Genndy Tartakovsky
Favourite Movies
Spirited Away, Monty Python's Life of Brian, early Tim Burton movies, most Disney Movies
Favourite TV Shows
American Horror Story, Regular Show, Adventure Time, My Little Pony: Friendship is Magic, anything on Animal Planet, Futurama, American Dad, and South Park
Favourite Bands / Musical Artists
Enya, Pink Floyd, Beatles, Queen, Caravan Palace, Justice, Goldfish
Favourite Books
Flowers in the Attic, Lord of the Flies, The Awakening, The Dark Tower
Favourite Writers
Kate Chopin, Niel Gaiman, Stephen King, and V.C. Andrews (the original)
Favourite Games
Epic Mickey, Pokemon, the Stick of Truth, Nancy Drew, Amnesia
Favourite Gaming Platform
The glorious PC master race
Tools of the Trade
Pencil, Paint, My Tablet, Photoshop, My Ipad, Procreate, Clay, Origami, Yarn, A Blank Pony, and tons of patience.
Other Interests
Reading, drawing, greek mythology, writing, learning new stuff, and relearning old stuff. Oh yeah, and HATS! Just look at my stamps.