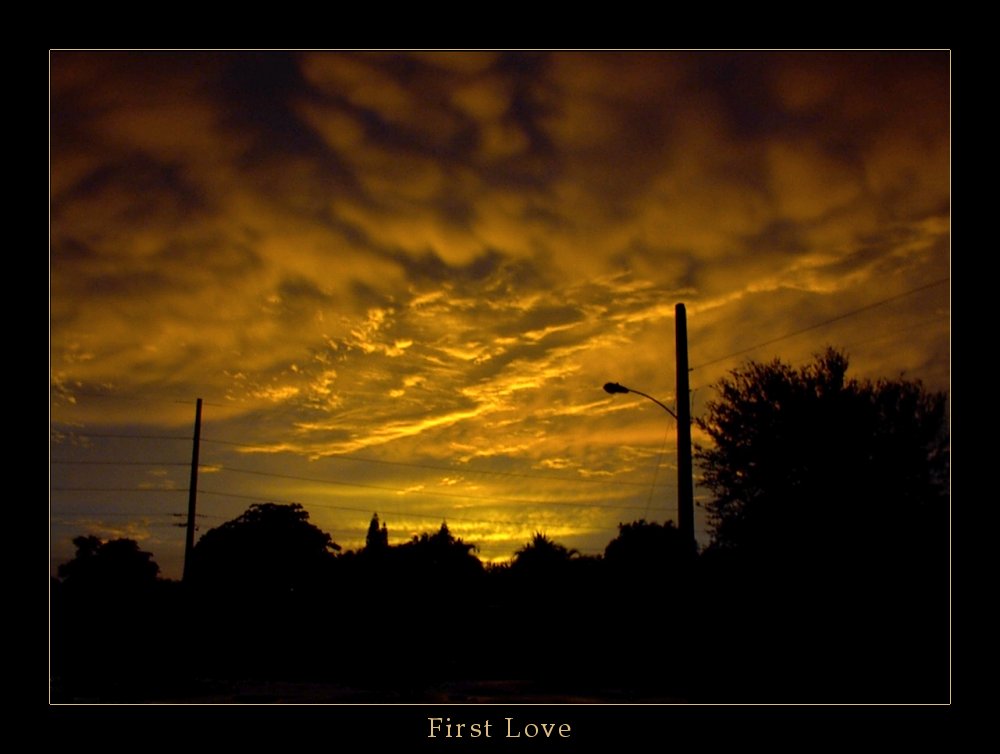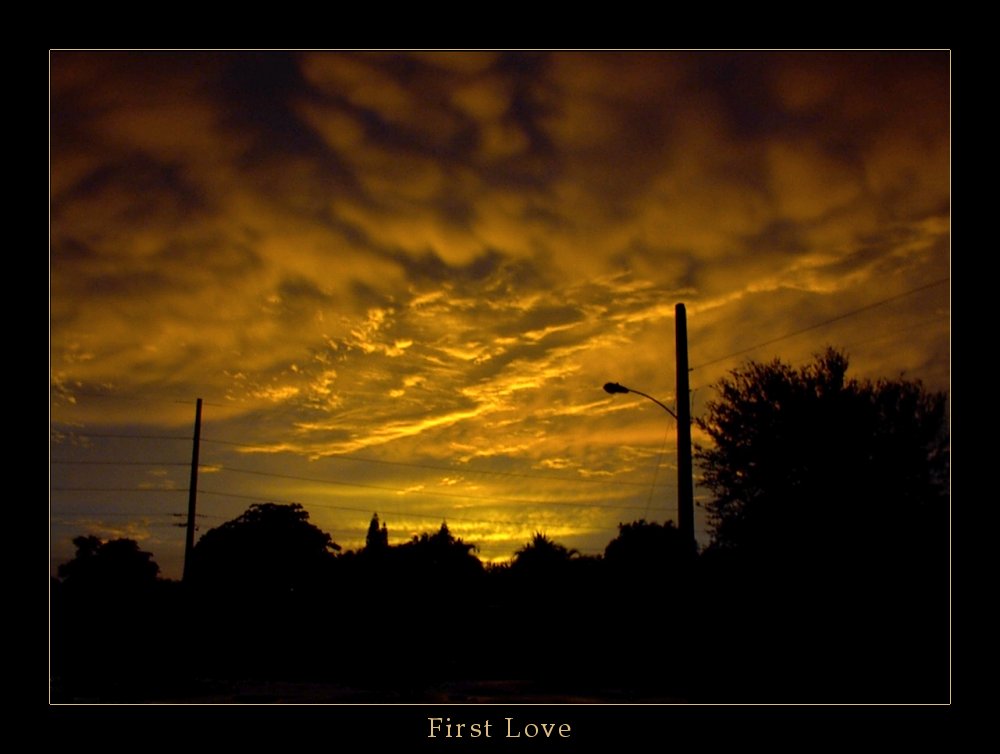 Watch
My first love, indeed. This is the first sunset I remember...and the first I've ever captured. The sky was absolutely stunning that night; God must have been reliving the Renaissance. The colors and glow He provided were unlike anything I've ever seen.
If you'd like, I could upload a couple more shots from this night.
* Normally I'd apologize for the clutter and cropping. My excuse: 1) I knew NOTHING of photography back then and 2) the sunset, in my opinion, more than supplements the lack of composition.