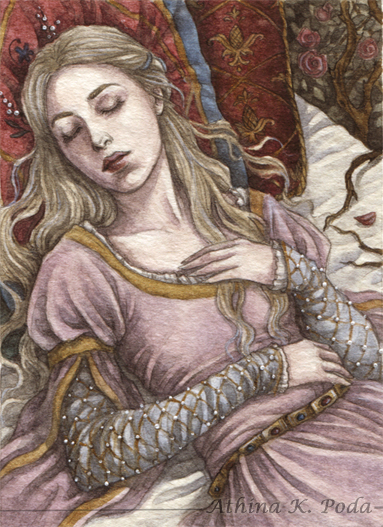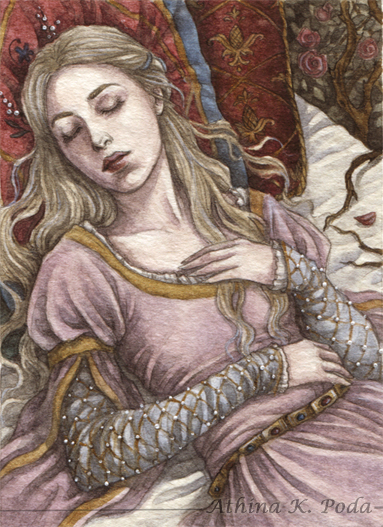 Watch
Because when i struggle or i'm stuck in the art department, i paint a Sleeping Beauty and lo, all the inspiration and enthusiasm come back. She's a muse of sorts.
I have lost count of how many sleeping beauties i have lying around in various stages of development.
You can see the other fairytale ACEO from this collection here :
achen089.deviantart.com/galler…
Pencil, watercolours, white gouache and gold acrylic, 8,9 x 6,4 cm (3.5 x 2.3 in).