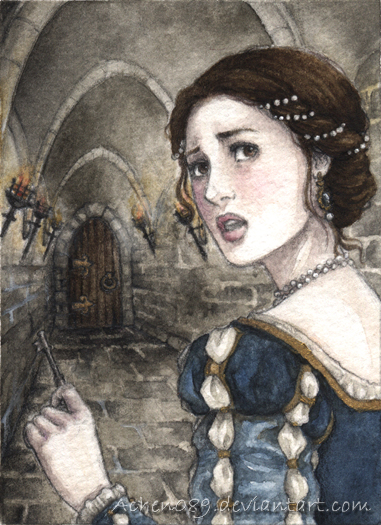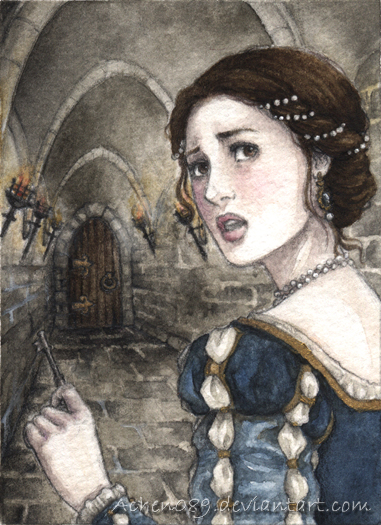 Watch
Next in my ACEO fairytale series,
Bluebeard
.
Here
you can see a wip,for those who have been asking me about the size and what an
ACEO
is.

Also,a
link
for those who might not be familiar with the tale.(There are other variations too of course)
Pencil,watercolours 6.4 cm x 8.9 cm

Previously done for my fairytale series of ACEO:
Rapunzel
Red Riding Hood
Sleeping Beauty
Snow White

And i intend to do 5 more; The Little Mermaid,Cinderella,Beauty and the Beast,The Wild Swans and Scheherazade.Then they will be up for sale.