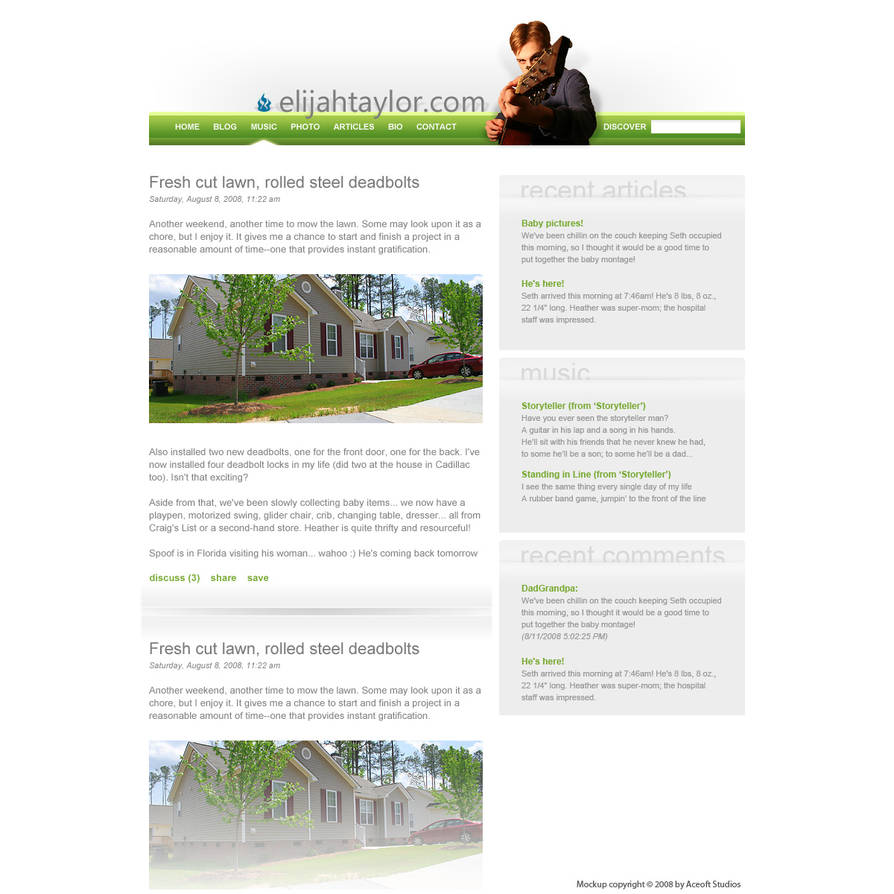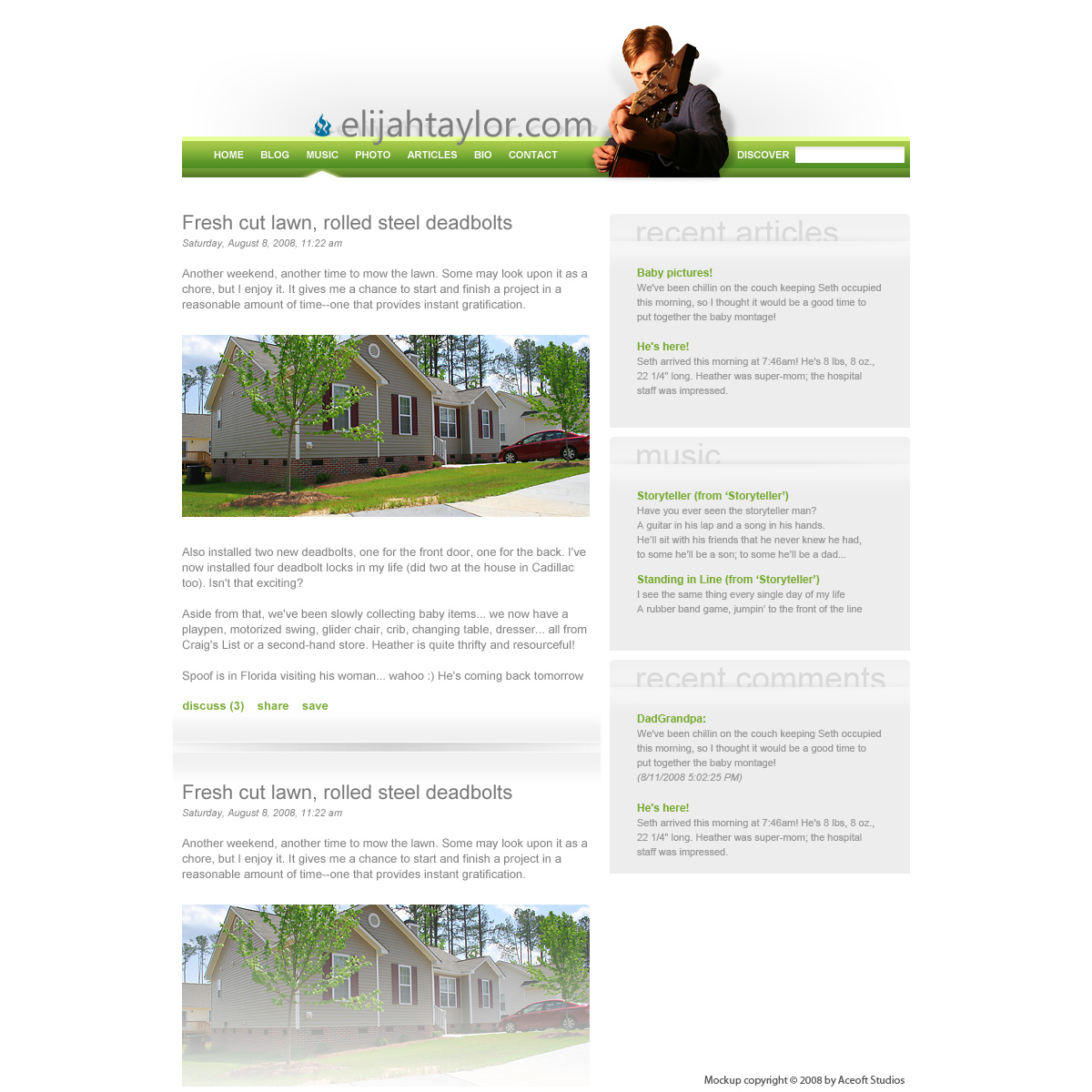 Watch
It's been about a year and a half, which means its time to take all the things that have been annoying me about my web site and toss them out!

Since it's my own site and not for a business, I can gratuitously change the look for no other reason than that I'm bored with the current one.

No matter, even in this stroke of purging, I've redesigned the physical layout for a purpose and have returned to a more "traditional" approach.

The second column being available for any content page really opens up the possibilities. The current style restricts the second column to the menu content.

Content note:
Content is for mockup purposes only, and is completely hacked together from text on the site.