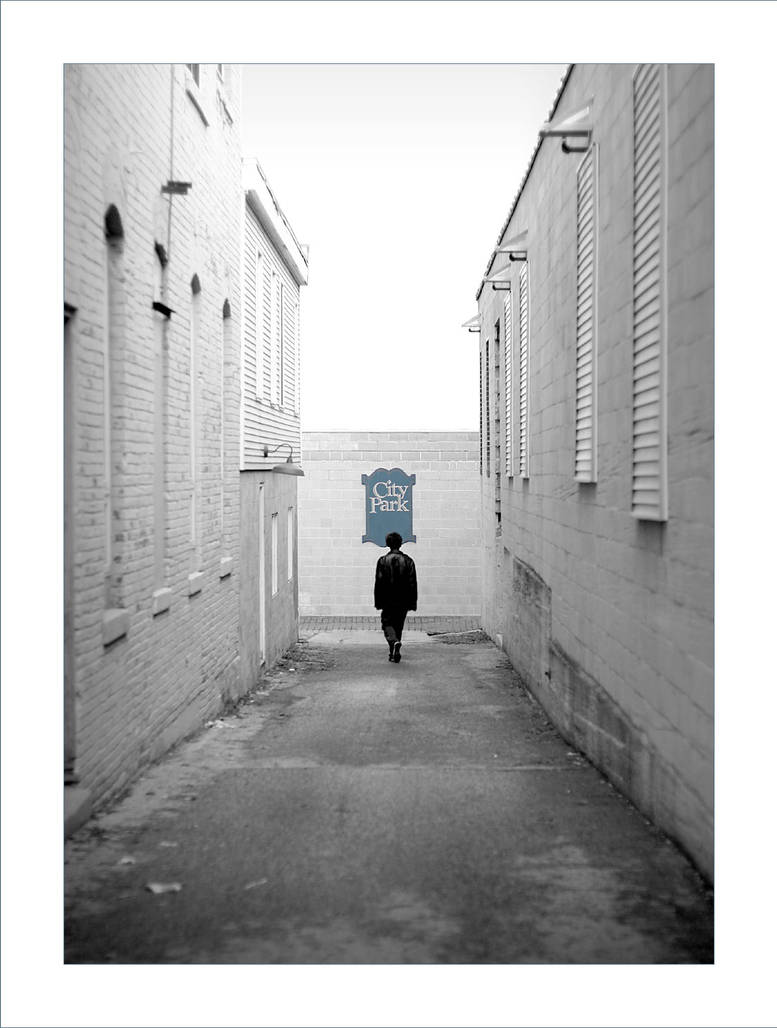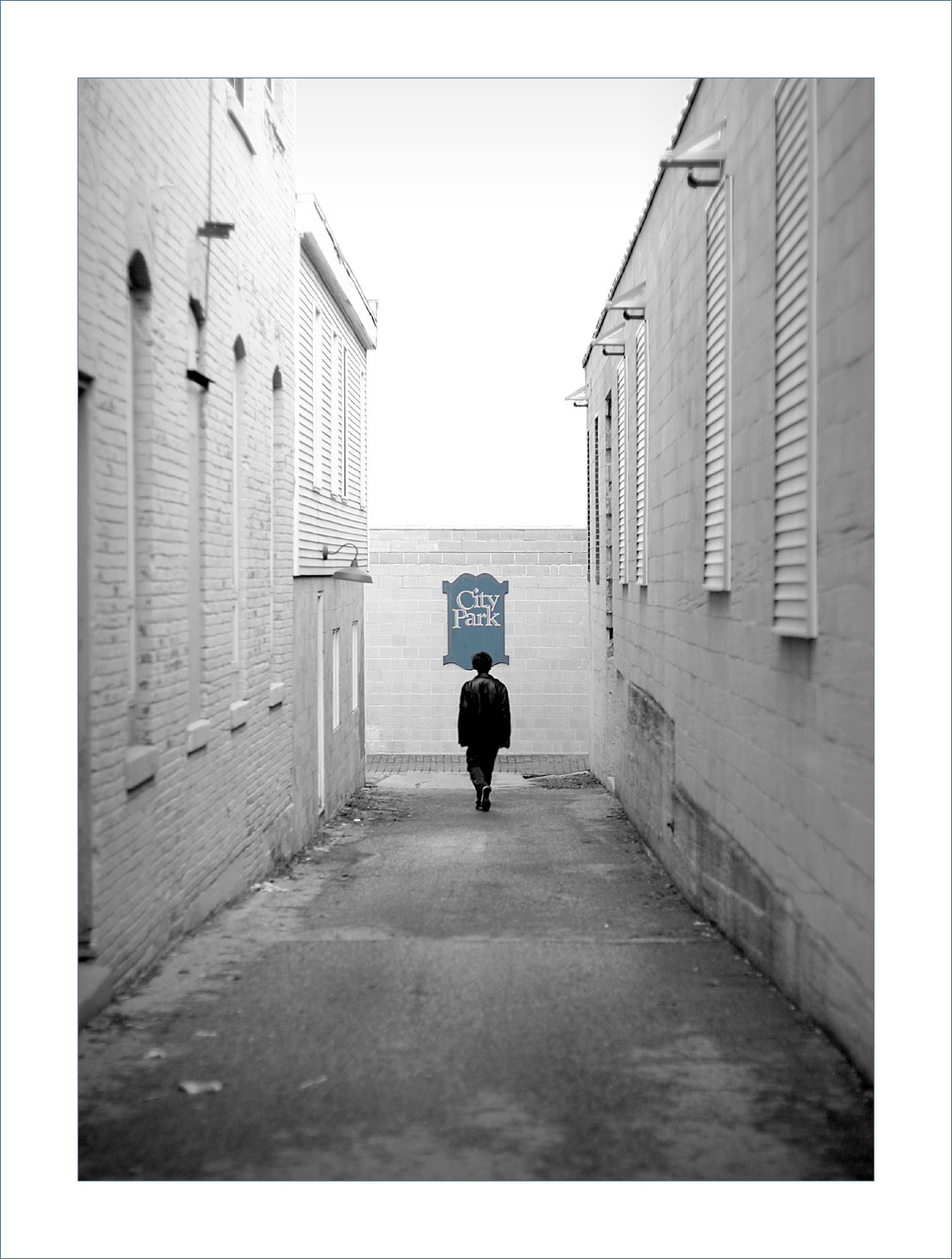 Spoof in Petoskey. Spring, 2006.
Quite a bit of post for this pic... there was a giant dumpster behind spoof, so I had to remove it and replace it with bricks and street. Also, the sky was replaced.
Some of you may argue that the point of the photo would be strengthened by including the dumpster, and I would agree, but I didn't like the way it looked. This way everything is lined up and evenly spaced. I even had to shift both Spoof and the sign to the left so they would be centered on the alley.
Before/After comparison:
[link]

wow yeah you did change a lot to this

im verry impressed
Reply

how dare you take this picture without my knowledge, i want 50% of the profits

Reply

Normally, I don't like compositions in which the focal point lies smackdab in the center of the image, but that
somehow works out really well here. It is very otherworldly and dream-like. I love it.
Reply

I didn't seen any indications of manipulation, so good work. The end result is good.

Reply

i don't care what other people think. this looks absolutely brilliant.
i love how much mood is in this picture.
Reply