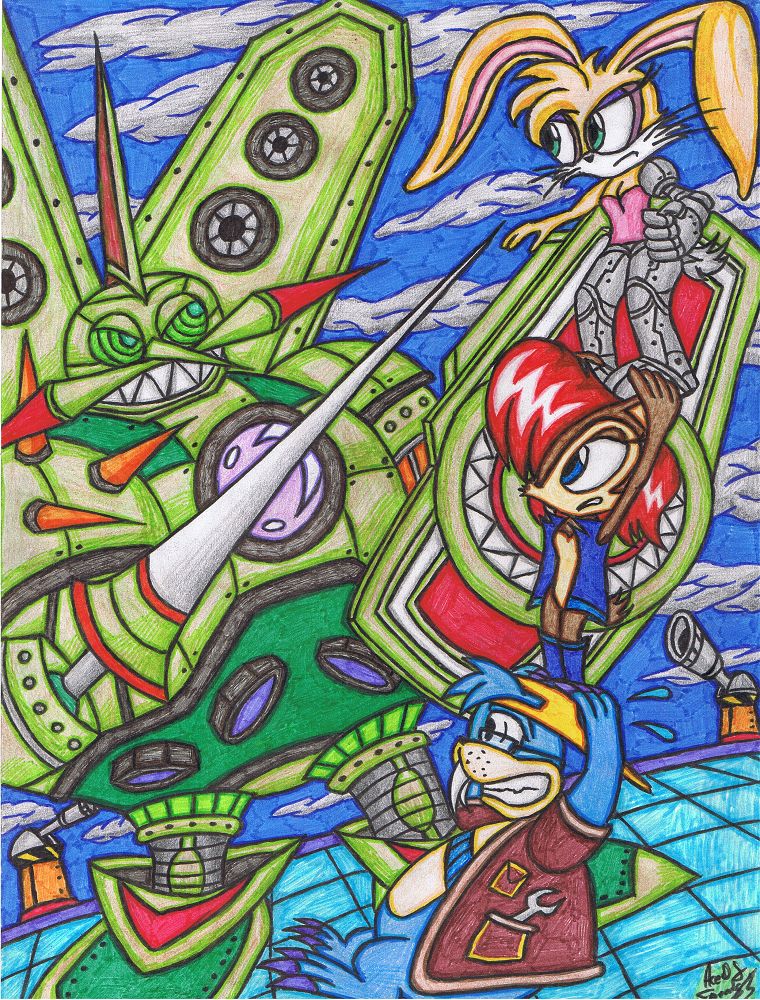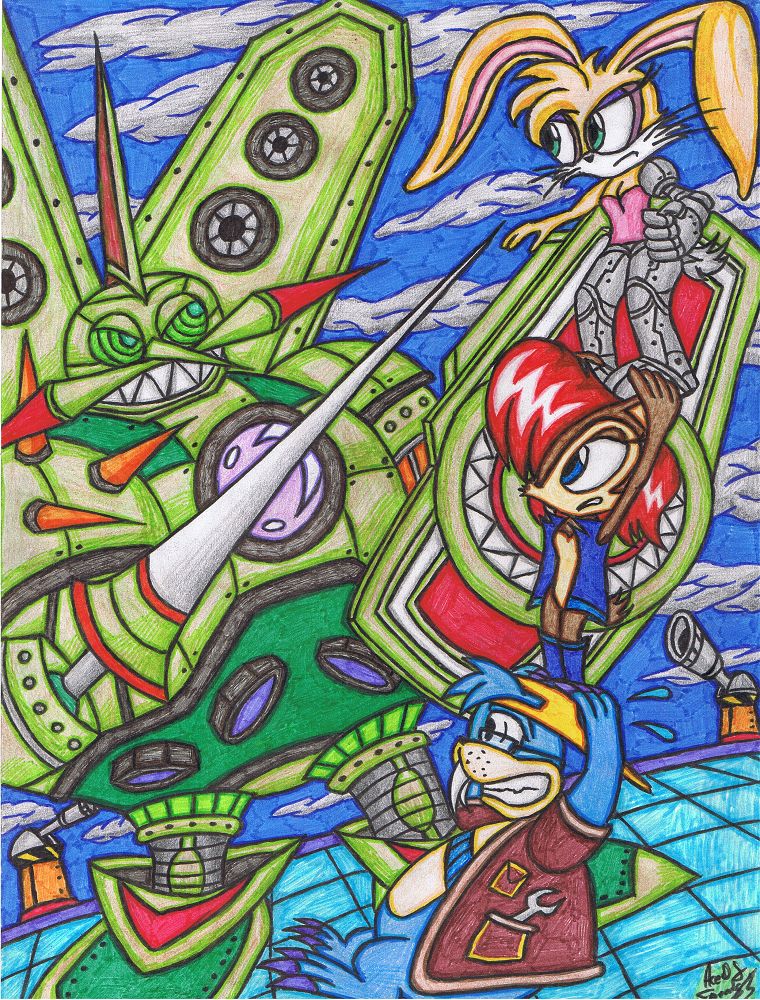 I guess you already noticed , Bunnie Rabbot = Fly ::: Sally Acorn = Speed ::: Rotor Walrus = Power . I was just imagining if SaTAM characters could've join Sonic Heroes too :/ and fighting against Egg Emperor would be totally something different for them

Drawing the Egg Emperor was kinda though as i was thinking to mix up some colours to perform the green colour.
So there ya go

lulz
¬_¬ For those who can't understand the ,,imagination point'' of this , heres how:
Since Bunnie has long ears like Cream (well a little) can may use for flying stuff.. and Rotor by being.. fat just like Big or Omega.. can may use his weight to smash things like the same way as Big's one. And Sally, well she's a normal character trying to speed up.
P.S. oh and the reason why the team is bigger than the boss is becuz they are close to the picture while the robot is far away.