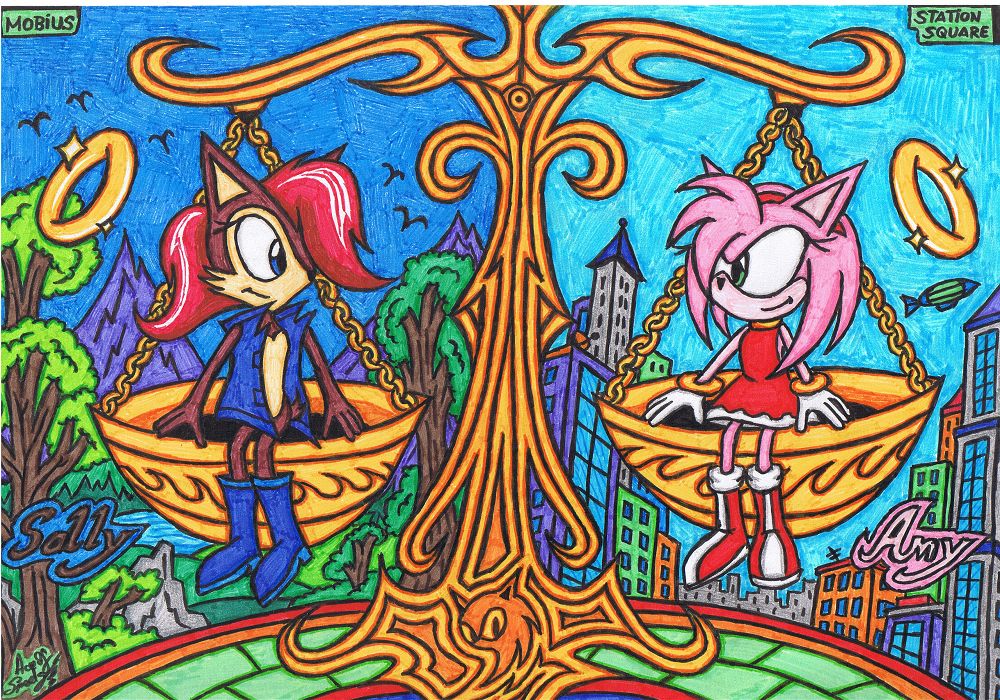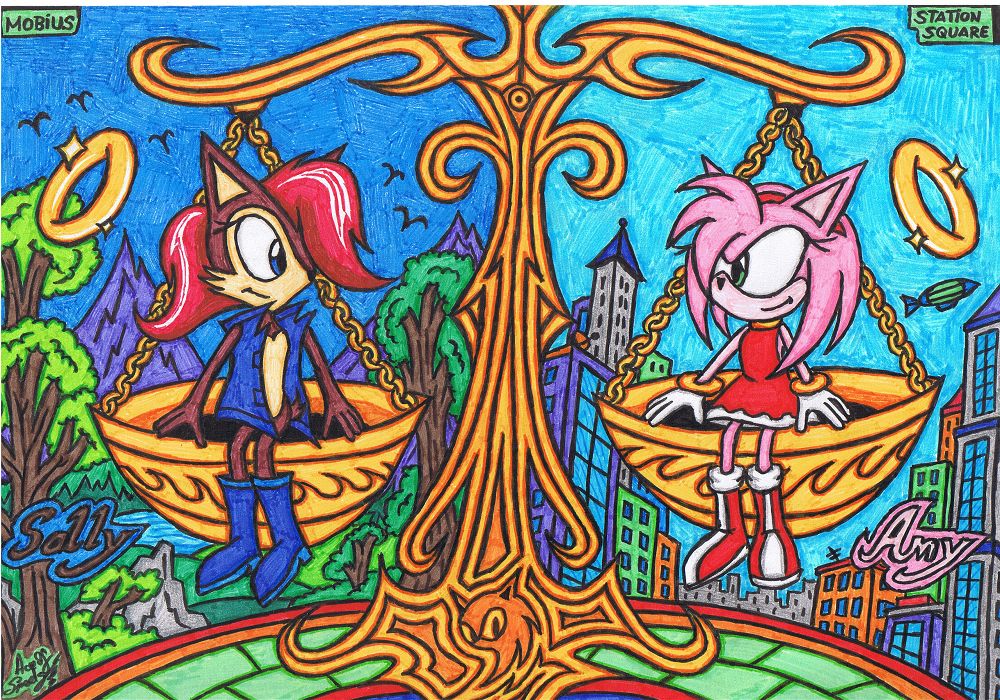 First of all this is my first attempt to draw Sally

and Second , i dont wish to see any flames/insults about this.. or blaming me..
Alright since i saw many people complaining about Sally being better than Amy OR reverse .. i didnt know what to think.. both characters has same reputation for their own adventures and worlds such as Mobius and Earth (especially Station Square) and it doesnt matter how they look from the outside or their reactions.. it matters from the inside. They are both Sonic gals afterall. (not mario or anything)
Plz dont get me wrong but i do like every couple such as Sonamy and Sonally so it isnt a problem for me

. Of course they are just only show/video games characters.. not real life people ¬_¬.. And its only for joy and our spirit of sonic fan

. (if you really are one you wouldn't hate 1 of them...ok maybe u have ur own reasons but its just not cool.. )
The balance will be always tight .. no matter how or what they're doing to Sonic or doing other things in their realities such as for Sal' (made in America) and Amy (made in Japan)..do i need to say more ? ..like stop hating eachother!