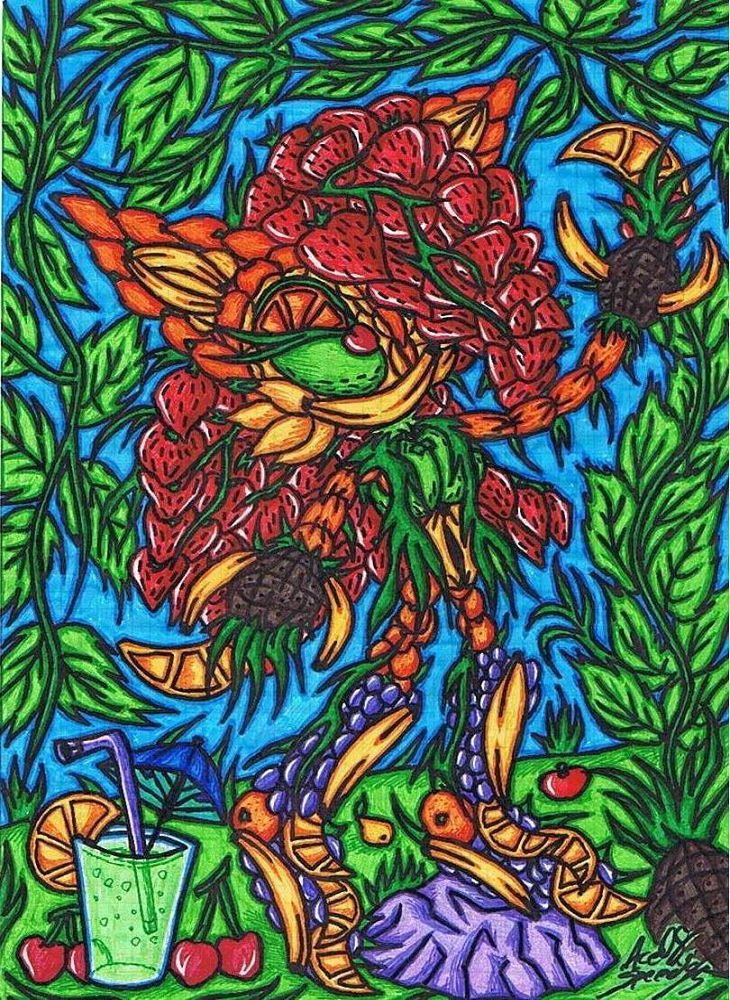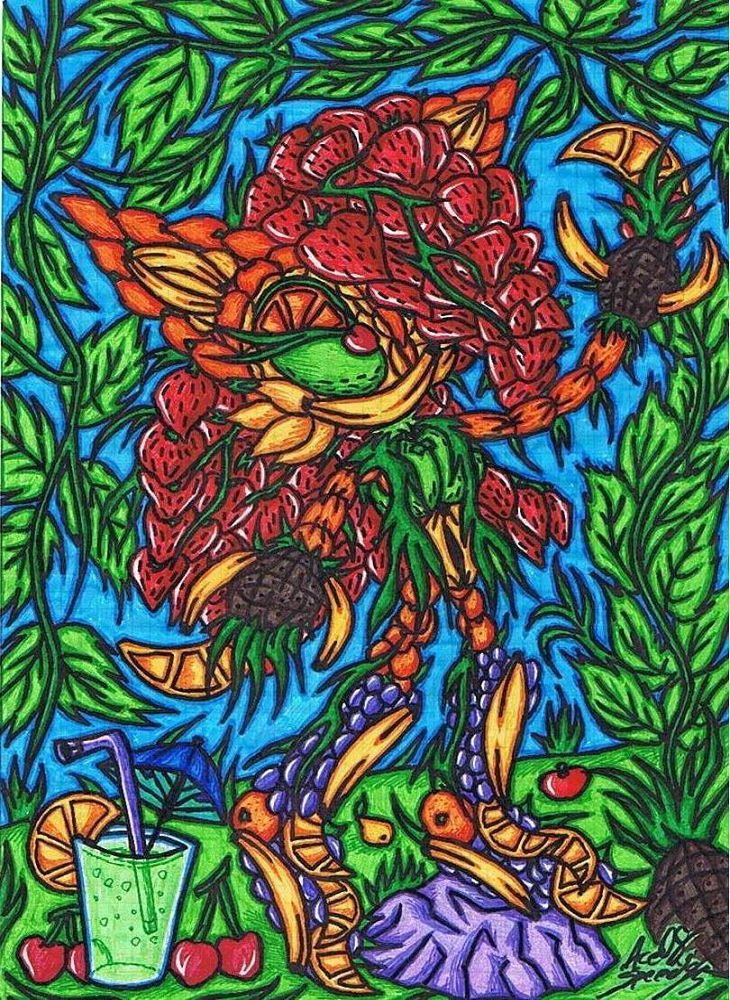 Art Request by

(i like ur vids man!)
This was another challenge for me to place all the random fruits in order to form Sally's look which it came out pretty good as i was stuck with random ideas of which fruit should Sally have. So there was:
-For her hair - Strawberries.
-For her eyes and woman breasts - Mango , Cherries and Grapefruit.
-For her own normal body - Oranges , Lemons and Bananas.
-For arms - Bananas , Pineapples, Sliced Lemons.
-For legs - to form her normal boot color i used Purple Grapes but also other fruits.
This picture makes me thirsty for some reason after drawing so many fruits so i drew a glass of juice too xD And about this character made out of fruits kinda reminds me of Poison Ivy from Batman Series. (after looking at it entirely)
The original idea of his was about this song called Sledgehammer (1986) by Peter Gabriel
[link]
(skip it around to 2:30)
Hope ya like it dude!

EDIT: Here's yet a wicked story made by him related to my picture that i really liked it! Worth to read!

->>
[link]