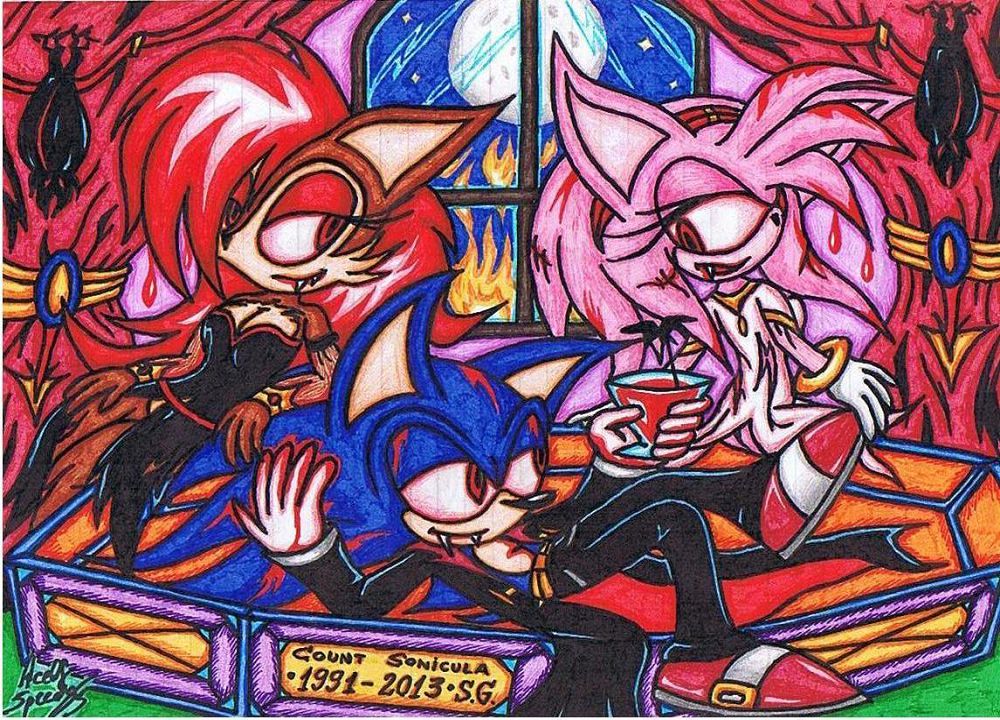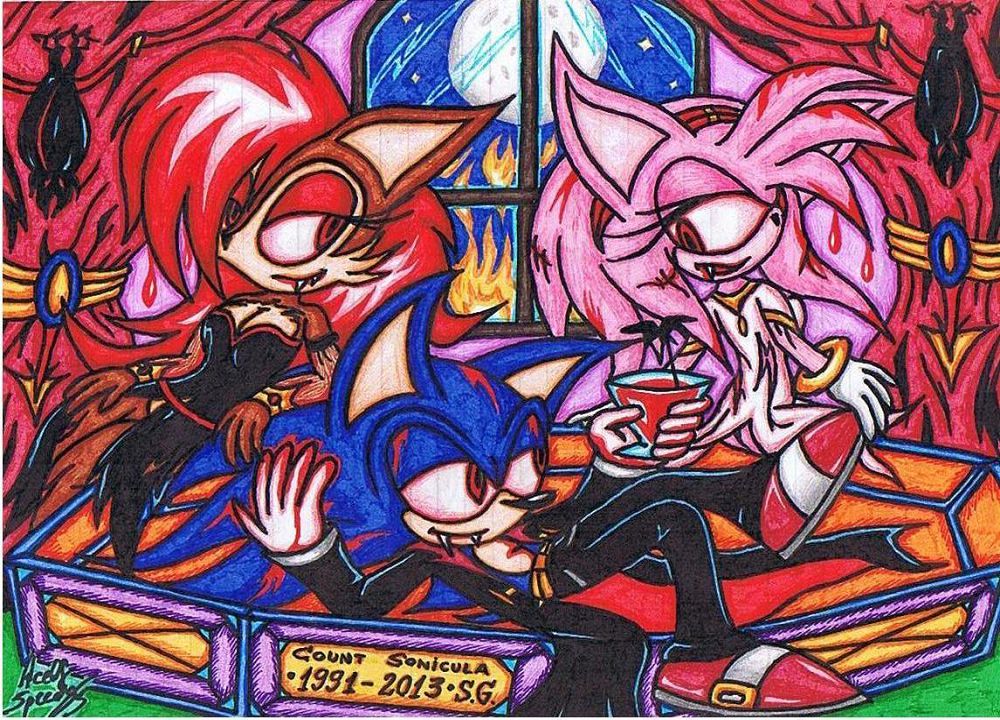 Like i said before 2 girls are better than 1. xD And i just had this.
Vampires were been always my favorite and it will ever!
Sonic being a Count Dracula drinking some blood together with Sally And Amy as his brides, knowing that outside where the flames are showing are actually the chaos and destruction provoked by these characters.
He lives.. Again! AS for these girls i tried making them looking sexy so thats all i can say. *checks again on those girls**

So yea pretty much thats it!


Nice work

Reply

Nice

I think they really enjoy their awakening

Reply

No doubt

Thanks alot again man!
Reply

Nice, epic work there, ha ha!

Reply

now that's alot of blood! o_o but i like it! :3 i also showed it to lailz, she said it looks awesome, keep up the good work!
Reply

No bloody gore , no hellish more. But thank you anyways!

Reply

Somebody start playing Thriller in the backround! XD
Reply